A man accused of burning three gay pride flags in two separate incidents outside a Harlem gay bar was arrested Tuesday night, the New York City Police Department announced.
Tyresse Singleton, 20, is facing hate crime and arson charges for allegedly burning two rainbow flags displayed outside Alibi Lounge on May 31, on the eve of Pride Month, and another Monday.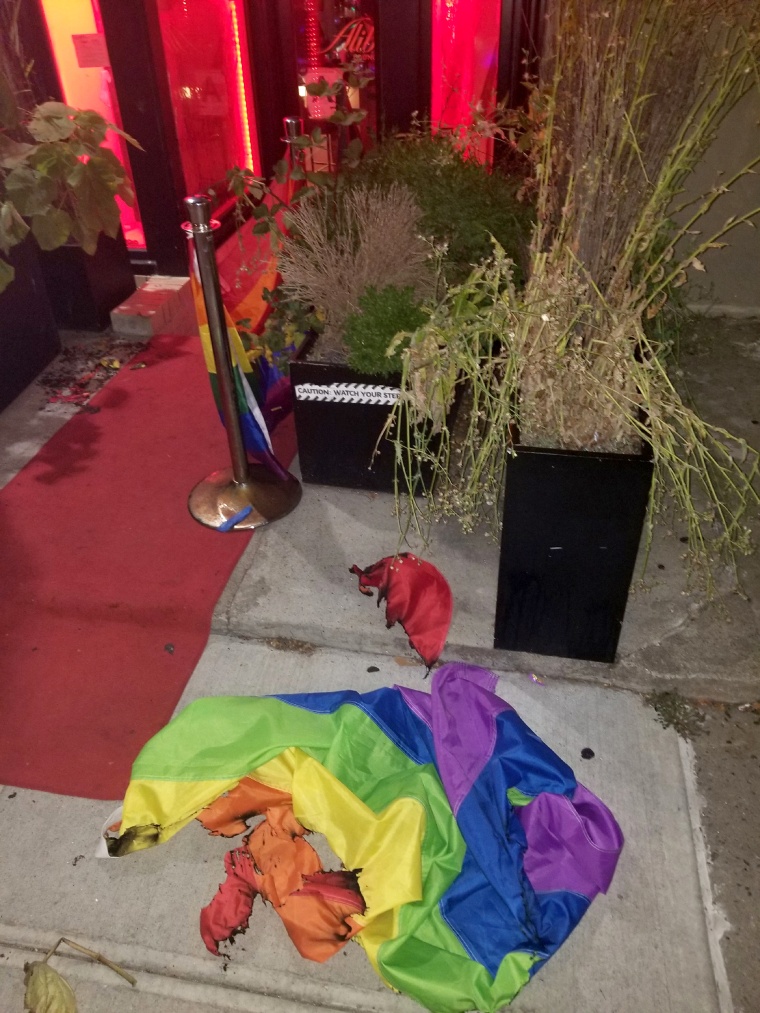 Both incidents were caught on surveillance video.
Alexi Minko, owner of Alibi Lounge, which is described on its Instagram page as the only black-owned gay lounge in New York City, expressed gratitude to the NYPD.
"We are relieved and we hope that it serves as an example to anyone who might get the terrible idea to commit a hate crime against someone based on their sexual orientation, their gender or their race," Minko told NBC News on Wednesday.
New York Gov. Andrew Cuomo had directed the state police hate crimes unit to assist the NYPD in its investigation.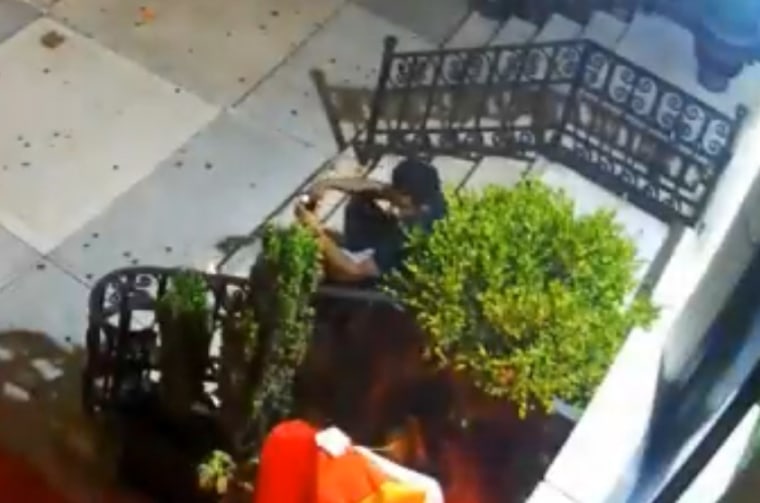 "I am appalled by the burning of yet another pride flag outside an LGBTQ bar in Harlem," Cuomo said in a statement Monday. "This act of hate is repugnant to our values of equality and inclusion, and we will not stand by and allow these cowardly acts to continue in New York."
Minko praised the efforts of the NYPD in his statement Wednesday.
"We want to thank the NYPD for their efforts and the community in Harlem for their tremendous support," Minko said. "Their efforts have warmed our hearts."