Subhi Nahas was afraid to speak. He feared doing so would land him in a detainee center as he fled Syria in late 2012. He said if government officials heard his voice, they would suspect he was gay, which is illegal in the war-torn country.
"[There is] this expression in Arabic that's not translatable, but it's [something like] 'Even when you speak, you're not a man.' So I preferred not to talk," Nahas told NBC OUT.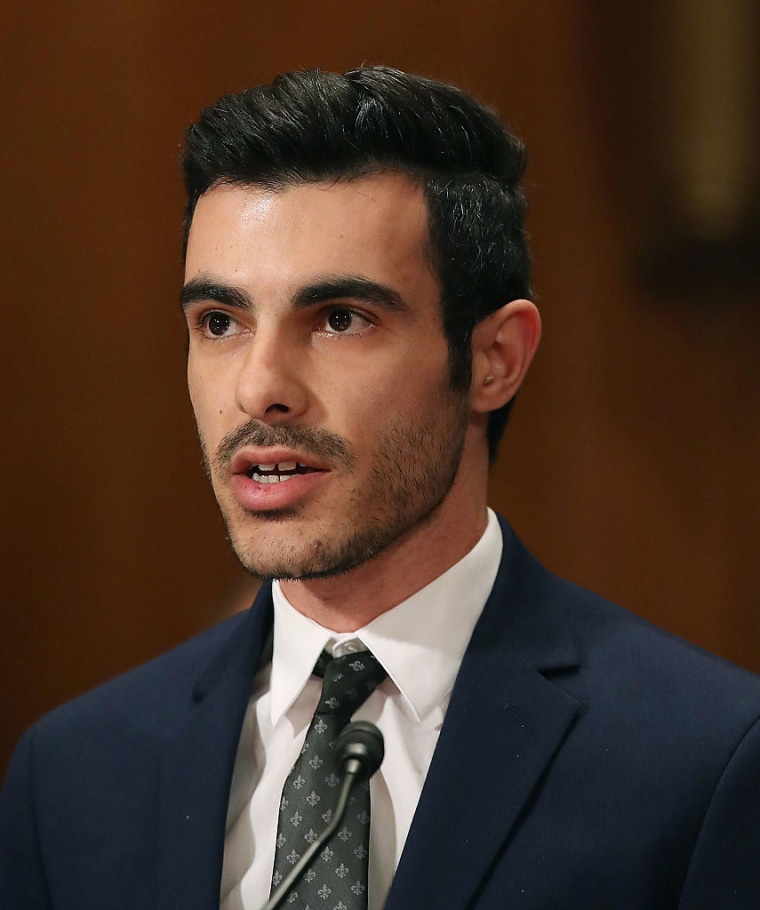 He convinced a taxi driver to help him escape from his village of Ma'aret Al-Nu'man across the border into Lebanon. For a high fee, the driver agreed to lie to government officials when stopped at various check points, telling them the young man in the back seat was deaf and mute.
Nahas had reason to be afraid. He said he was detained once before by President Bashir al-Assad's forces while on a bus to Al-Baath University. He said officials noticed he walked and talked differently and began to harass him. "They kept me a half hour longer than [everyone else], and then miraculously, I was let go," he added.
The experience terrified him, though he said he had been a target of homophobia in Syria since adolescence. "Growing up gay was very difficult. I was constantly harassed in the streets, called names, bullied in school."
A lonely boy without friends, Nahas said he "felt isolated and not a member of the community." He added, "I didn't even know if gay people existed."
"I lived there. I've been there. So I know exactly how it feels when you're under persecution and your life is under threat. I know you just want someone to help you get out of there."
Nahas's parents sent him to see a psychologist for depression. When the doctor revealed to them their son is gay, they went to extremes to prevent him from acting on his feelings.
"They treated me like a prisoner, like a disease. I was [only] allowed to leave the house if I was monitored," Nahas said.
Things became worse as Syria fell into civil war. While he was attending college, a religious insurgent militia known as the Al-Nusra Front took over his village.
Related: 'Out of Iraq': How Two Men Found Love in the Midst of War
"They announced at the mosque saying, 'We will cleanse the city of all people involved in sodomy,'" Nahas explained.
What's more, he said his father, growing more disapproving of his sexuality, became violent toward him. "I felt like I am not safe either inside or outside the house."
Nahas began to plot his escape to Lebanon, where he could stay with friends. His plan to pretend to be deaf and mute in the back of the cab worked, allowing him to make it through every check point.
From Lebanon, he went to Turkey, where he found a job with the refugee organization Save the Children International. He also worked as an underground gay activist, helping LGBTQ refugees in other countries escape. But after receiving threats, he realized Turkey was not safe either.
Nahas registered with the United Nations High Commissioner for Refugees and eventually received asylum in San Francisco, where he lives today.
Once in the Bay Area, he began working with the refugee group Organization for Refuge, Asylum, and Migration. His work helping LGBTQ refugees caught the attention of the United Nations, where he was asked to give a speech at the first U.N. Security Council meeting on LGBTQ Rights in August 2015.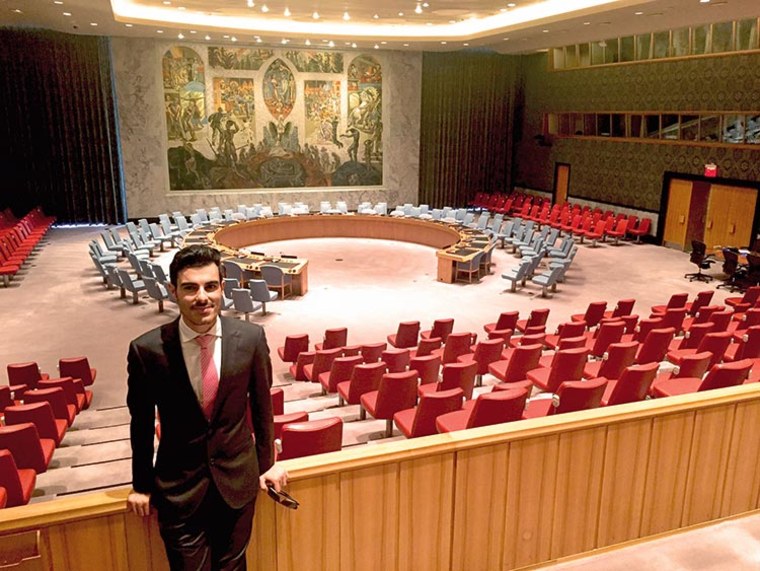 Once too afraid to speak, Nahas had become a voice for LGBTQ refugees everywhere. "It felt liberating and empowering. I owned myself. I have never had the chance before to talk about my experience and sexual identity. [It] started my healing process."
Nahas now works for a private translation company but is still dedicated to helping LGBTQ refugees. For their security, he cannot talk about any details, but said refugees reach out to him for help through social media. He coordinates the process of finding them asylum, food and clothing.
He said the current process to relocate a refugee is complicated and often takes over a year. He is working on an initiative that will simplify that process and save more lives.
Nahas said it's his own experience as an LGBTQ refugee that drives him to help others.
"I lived there. I've been there. So I know exactly how it feels when you're under persecution and your life is under threat. I know you just want someone to help you get out of there."