/ Source: Associated Press
Taiwan's "digital minister" Audrey Tang, a computer prodigy and entrepreneur who taught herself programming at age 8, says she's a "civic hacker," who like a locksmith uses specialized skills to help rather than harm.
Appointed by leaders hoping to better connect with young voters who helped sweep independence-leaning President Tsai Ing-wen into office last year, 35-year-old Tang is using her expertise to more directly involve the public in policymaking, and to counter "fake news."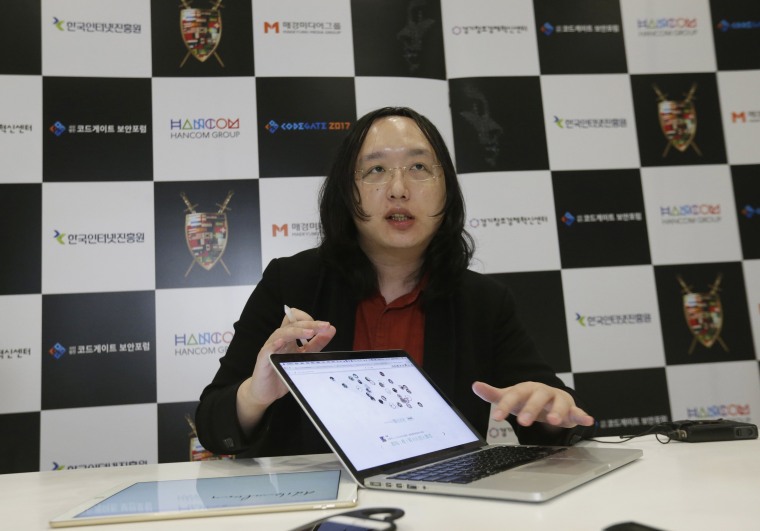 "Just by getting people to listen to the ideas that they don't like, basically, develops their immune systems," Tang said in an interview with The Associated Press while visiting Seoul for the annual Codegate international hacking competition.
"If people have already considered carefully even the position of people they don't agree with, they already have some kind of inoculation in their mind, so that they will not fall victim to rumors," she said.
Keeping the public engaged is crucial given Taiwan's status as a self-ruled democracy of 23 million people that separated from the Chinese mainland amid civil war in 1949.
Communist-ruled Beijing insists the two sides are part of a single Chinese nation. Public opinion on the issue is divided.
One of Tang's initiatives is an artificial intelligence-powered system called Pol.is that aggregates and shares public views on policy issues to help determine the exact degree of support for a particular position. The government can use that data, for example, in negotiations over regulating Uber and other taxi services, Tang says.
The approach reflects an effort to encourage deep thinking and listening on a mass scale, unlike the fragmented and "half-baked" ideas often found in social media posts, said Ming-Yeh Rawnsley, a research associate at Centre of Taiwan Studies, SOAS University of London.
"It is important that Taiwanese government is thinking about practicing deliberative democracy," said Rawnsley. "While the explosion of social media platforms creates many exciting opportunities for public expression and mass participation, it also leads to a phenomenon where everyone wants to talk, but few care to listen."
Tang's digital-friendly stance includes allowing top-level computer game players in Taiwan to serve an alternative form of the island's compulsory military service. That gives professional e-sports "League of Legend" players the same opportunities an Olympics medalist would get.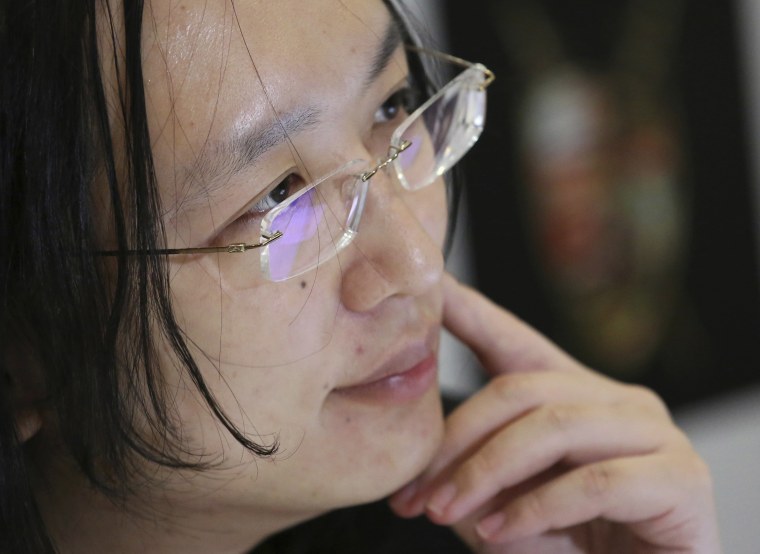 Next year, she plans to introduce classes on "information technology and media literacy" for all school years to help students learn to distinguish rumors and falsehoods from facts.
"The idea is not about spotting 'fake news' but about being able to make decisions ... so that people don't get swayed in one way or another based on rumors," Tang said.
Taiwanese have taken avidly to online forums like Twitter, whose 140-character limit for posts favors writing in Chinese ideograms that often can say more with fewer characters than in English.
Tang objects to the term "fake news," saying it's unfair to journalists. But she says she finds U.S. President Donald Trump's enthusiastic use of Twitter "refreshing."
Trump's short declarations, though often surprising, leave little leeway for misinterpretation, she contends.
"If I make all my messages self-contained and short, then there's no danger of being taken out of context. That's the basic thing I've learned," Tang said. "@realDonaldTrump uses Twitter ... the way it is meant to be (used)," she said.
Tang is Taiwan's first transgender government minister, a rarity especially in East Asia, where outspoken conservative groups often publicly condemn sexual minorities.
Not so in Taiwan, she says.
"I would say I'm just post-gender or post-genre, meaning that I don't think there should be things that only one gender should do," said Tang, who early on showed she has a mind of her own.
Seeking ways to streamline math calculations, she taught herself computer programming while only 8. She dropped out of school by the time she was 14. By the time she was 20 she had already started a software company in Silicon Valley.
A dry wit, she quips that sometimes people mistake her height, 180 centimeters (5'9"), for her apparently genius-level IQ.
Tang's involvement in politics took off during Taiwan's Sunflower movement of 2014, when she became well known for helping officials interact with citizens using the internet during the protests against a trade agreement with Beijing.
Given the ever-present risk of cyberattacks, as digital minister one of the first things Tang did after joining the Cabinet was to make government information systems more secure and then rigorously test them for loopholes.
"The utmost importance is to get people to still see the internet as a secure place ... so that people can still form communities where it is still possible to talk with strangers, to learn from strangers," she said. "Basically, if we don't do our job right on security on the internet, it becomes a fragmenting force instead of a community force."
The risk is that the online world would become a place where people live "essentially in their own realities, and that is as undemocratic and as non-humane as we can imagine," she said.