When Roberta Colindrez was offered the role of Nico in season two of the STARZ series "Vida" — about two sisters who return to their gentrifying hometown on the east side of Los Angeles to take over their late mother's bar — she almost turned it down.
Colindrez said when Tanya Saracho, the series' showrunner, called to offer her the job, Colindrez immediately asked, "What's Nico like?" Saracho's response gave Colindrez pause.
"She was like, 'Well, she's gay,'" Colindrez recalled. "That was the first thing that came out of her mouth."
"I told her I have a problem reading character breakdowns when the first descriptor is 'queer' or 'Latinx.'" Colindrez added, saying she followed up by asking Saracho, "What does she do? What are her passions? Who is this person?"
Colindrez, who, like Saracho, identifies as queer, said she was initially uncomfortable with the idea of playing Nico, a bartender and the love interest of one of the main characters, because she was worried about being typecast and missing out on other roles.
Before "Vida," Colindrez's work included a long list of LGBTQ characters, including Tako on HBO's "Girls," Devon in Amazon's "I Love Dick," and Joan in the Broadway production of "Fun Home."
"Tanya was like, 'I think you're internalizing homophobia,' and I was like, 'Excuse me, girl?'" Colindrez recalled. "She said, 'You think it's a problem to be seen as gay and little do you know that there are tiny little girls and boys and people in between looking at you on TV and thinking, "Shit, that's me." It's your job to show that gay people have much more of a story to tell, that their single definition isn't their sexuality.'"
Unlike other shows where LGBTQ representation is achieved with the inclusion of one or two LGBTQ characters, queerness is not peripheral to the storyline of "Vida," which premiered in 2018. Rather, it is woven into the show's fabric from the first episode of the first season, when Emma — whose mother had been estranged from her ever since she learned Emma is queer — discovers that her mother's roommate, Eddy, was actually her wife.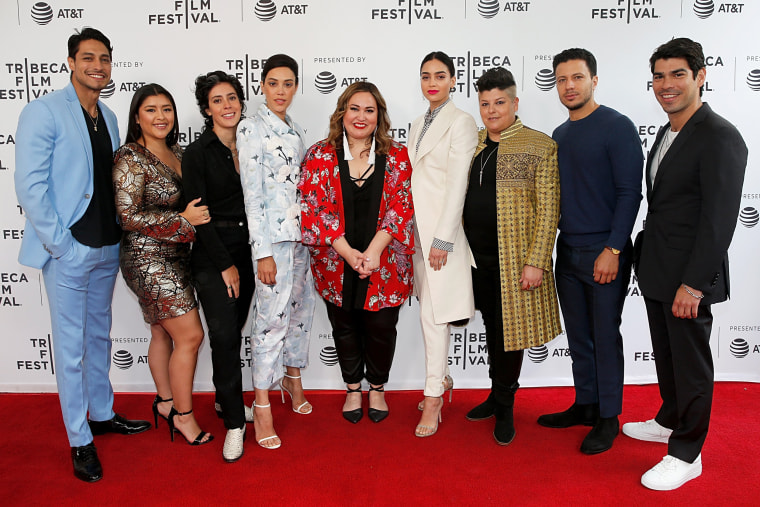 "Vida" was always going to be about the "gentefication" — gentrification driven by young, upwardly mobile Latinx individuals — but it was Saracho who decided to place LGBTQ actors, crew members and writers at its forefront. The result? "Vida" is moving beyond buzzwords, pushing past tokenism and caricatures and revolutionizing queer representation in television.
"I'm very interested in people knowing our intricacies, but also that we are similar to everybody else," Saracho told NBC News. "This story distilled … is about two sisters. It's about family and how you make your own family, and that's universal."
"But I don't want to just normalize queerness," Saracho added. "I want to complicate it in a positive way."
The show's commitment to depicting these complexities are where it gains its impact.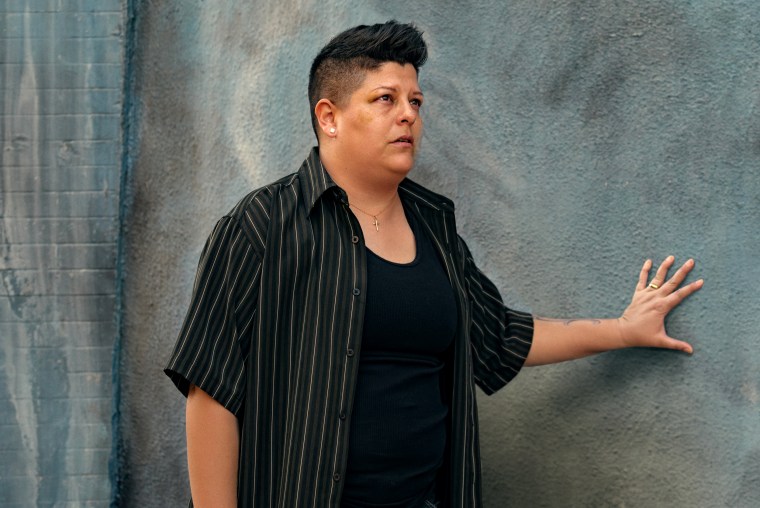 Eddy, who is played by nonbinary actor Ser Anzoategui, leans on her queer community to cope with her wife's death (the character of Eddy uses female pronouns). Yet at the end of last season, Eddy is beaten up in a bar in a homophobic attack.
"It felt like a lot of stuff that's happened in the show is happening in my neighborhood, in my life," Anzoategui said. "My neighbor is very homophobic, very transphobic … When you think of a person like myself or a trans person walking down the street, we have to think of these things before we go out."
Although the scene was terrifying for Anzoategui to shoot, they said they drew strength from the supportive cast and from the thought that the scene would reach other LGBTQ individuals who've been bullied, harassed or attacked for their identities.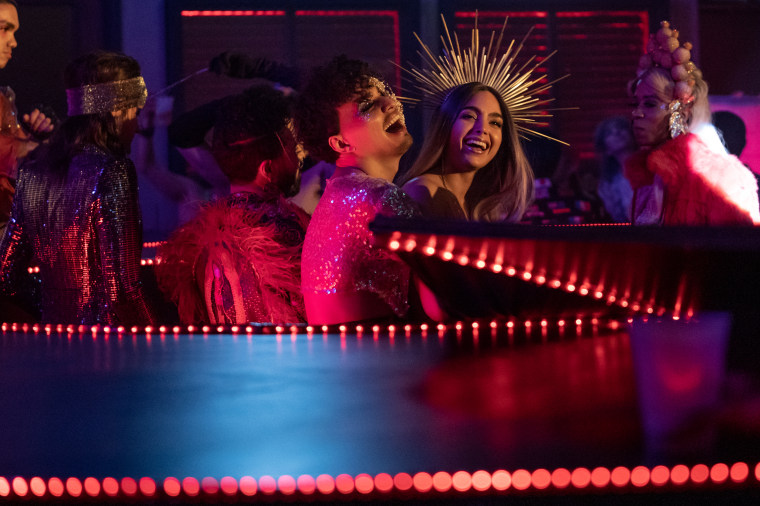 "Vida" has also been lauded for its depictions of sex, which are numerous and varied. The beginning of the second season, for example, opens with the younger sister, Lyn, in the midst of an orgy.
"Every sex scene has a purpose. Showing queer sex specifically is important to me, because for so long, straight people have also been handling our narrative," Saracho said. "So showing brown, female queers or fem queers … we haven't had a lot of representations. Eddy is this 'salt of the earth,' masculine, butch, brown character, and they're a lead, so I hope people come for that."
Ava Berkofsky, a queer woman who also works for HBO's "Insecure," is one of the cinematographers behind "Vida." Saracho said Berkofsky has been integral in establishing that the sex scenes are told from "our gaze."
While openly LGBTQ actors and characters are becoming more visible, nearly 92 percent of characters on primetime scripted broadcast programs during the 2018-2019 season were straight, according to LGBTQ media advocacy group GLAAD's latest "Where We Are on TV" report.
Before "Vida," both Colindrez and Anzoategui, who gained notoriety for their solo theater show "¡Ser!" and their work on the Hulu original series "East Los High," said they had a difficult time establishing themselves in the industry because of their queerness and gender expression.
"I get the automatic 'You're queer,' just from my gender expression, and I'm just sick of it," Anzoategui said. "People ask invasive questions about my sexuality, and it's just degrading after a while. We're past the '90s, in the 2000s, now let's get to the deeper levels of the complexities of my identity."
But both actors say their work on "Vida" has allowed them to break out of the box they're routinely placed in. Instead of playing exaggerated or performative queer characters, they get to play "versions of themselves," which they say renders the series more authentic.
"One of the cool things of being on the show is that ... you don't have to validate why you're there or explain your identity to anyone," Colindrez said.