In a turnaround that has stunned and pleasantly surprised HIV advocates, Tennessee has gone from blocking $8.3 million in annual federal funds for HIV prevention, surveillance and treatment to including a new allotment of $9 million in the state budget approved Thursday to combat the virus.
This development came after the Centers for Disease Control and Prevention announced on Monday that it will circumvent the state government and continue providing about $4 million in HIV-prevention funds to Tennessee nonprofit groups, despite Gov. Bill Lee's objections. The state has one of the nation's most poorly controlled HIV epidemics.
Lee previously singled out the Tennessee Transgender Task Force and Planned Parenthood to be defunded from the CDC's HIV-prevention grant to the state. The president of the task force, Ray Holloman, expressed hope that a cumulative $13 million budget will be "used to benefit the most vulnerable and at-risk populations." But he shared HIV experts' concerns that the new state funds, which will support county health departments and nonprofit groups, might not be spent wisely. 
Jade Byers, a Lee spokesperson, said the $9 million in new state funding to combat HIV would recur and allow Tennessee to "provide better services and reach even more at-risk populations in the state, such as victims of human trafficking, mothers and children, and first responders."
But none of these groups experience substantial HIV transmissions, the majority of which occur among gay and bisexual men, both in Tennessee and nationally. Blacks and Latinos are particularly at risk, as are trans individuals and people who inject drugs.
Toni Newman, a director of the HIV advocacy nonprofit organization NMAC, called the new state funds "a step forward."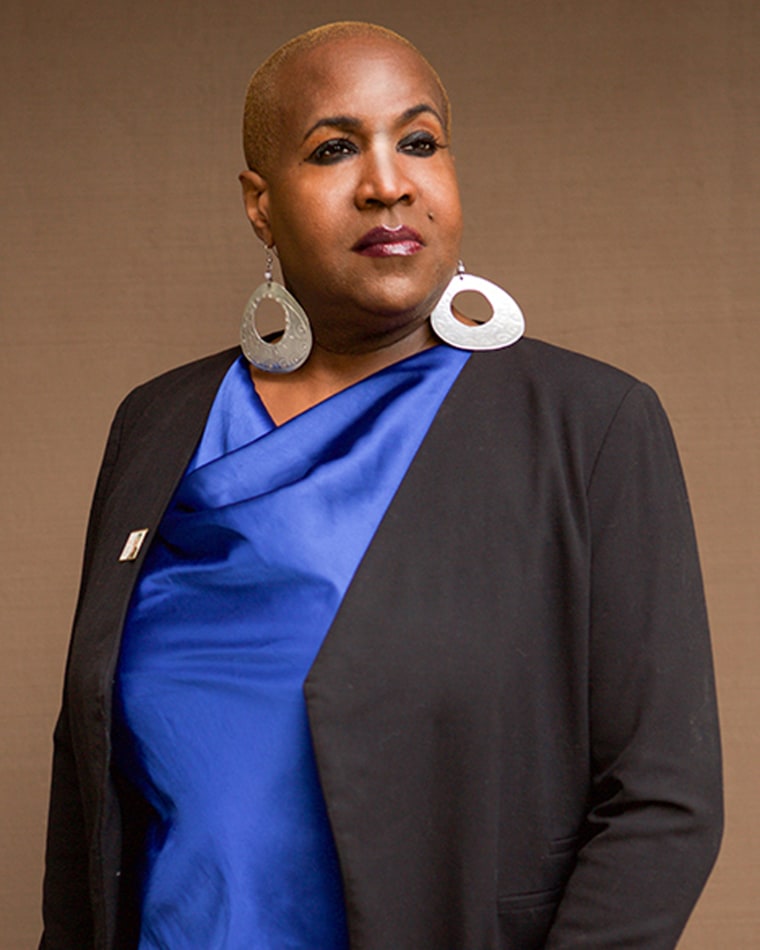 "But the real impact of this move will be determined by how the money is distributed," Newman said. "Without a clear understanding of where the money is going and who it will benefit, we risk worsening the HIV epidemic in our state."
In recent years, the CDC has granted Tennessee $6.2 million annually for HIV prevention and surveillance, delivering the money to the state Health Department. The state has then sent about $4 million of those funds to the United Way of Greater Nashville, which has in turn distributed the cash to various community-based organizations fighting HIV throughout the state. 
The remaining $2 million or so of the CDC grant has supported surveillance of HIV in Tennessee.
In January, the Lee administration announced that beginning in the new fiscal year, which starts June 1, it would block all $6.2 million of the CDC HIV funding, plus a separate $2.1 million annual federal grant for HIV prevention and treatment in Shelby County, home to Memphis.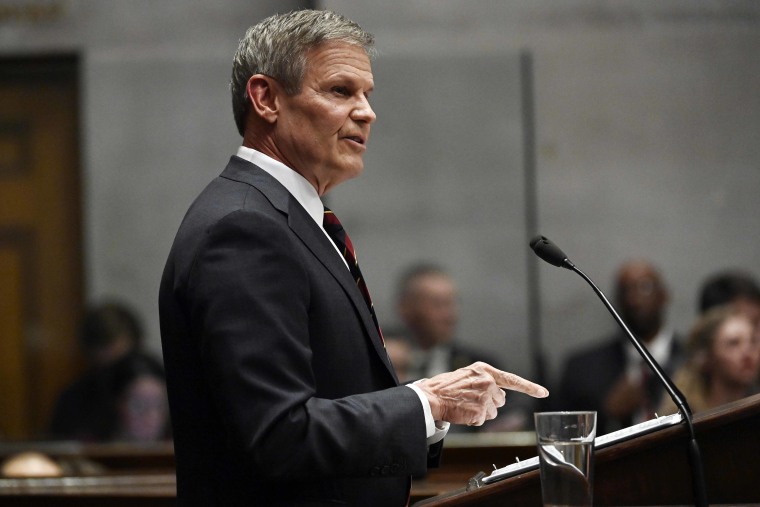 Outraged HIV advocates and experts said Lee's move would spawn a public health crisis.
The CDC estimates that new HIV cases declined nationally by 8% from 2015 to 2019, a statistic that masks heady progress in some states and either stagnancy or increases in most of the South, where the bulk of transmissions occur. Even as liberal states such as New York and California have invested heavily in fighting the virus and seen substantial declines, the CDC estimates that Tennessee's transmissions increased somewhat from 2017 to 2019.
A February NBC News investigation into the governor's motivation for blocking the funds traced its origins, at least in part, to attacks on Vanderbilt University's care for transgender children by far-right media stars, including the Daily Wire's Matt Walsh. These attacks triggered a chain reaction that, fueled by Republican animus toward Planned Parenthood, gathered steam and ultimately politicized the Tennessee Health Department's HIV prevention efforts. 
Walsh and the Daily Wire did not respond to NBC News' request for comment. Planned Parenthood declined to comment.
Along with a cadre of national and state HIV organizations, NMAC has spent the past three months lobbying the CDC to ensure funding continuity. 
On Monday, the CDC announced plans for an end run around the Tennessee Health Department, pledging to deliver $4 million in HIV grant funds directly to the United Way during the next fiscal year.
In January, Rep. Steve Cohen, a Democrat representing Memphis, sent a letter to Health and Human Services Secretary Xavier Becerra asking the agency to circumvent the Tennessee Health Department and provide the $2.1 million federal grant directly to Shelby County. 
The Memphis area has the nation's third-highest HIV diagnosis rate, the CDC reports.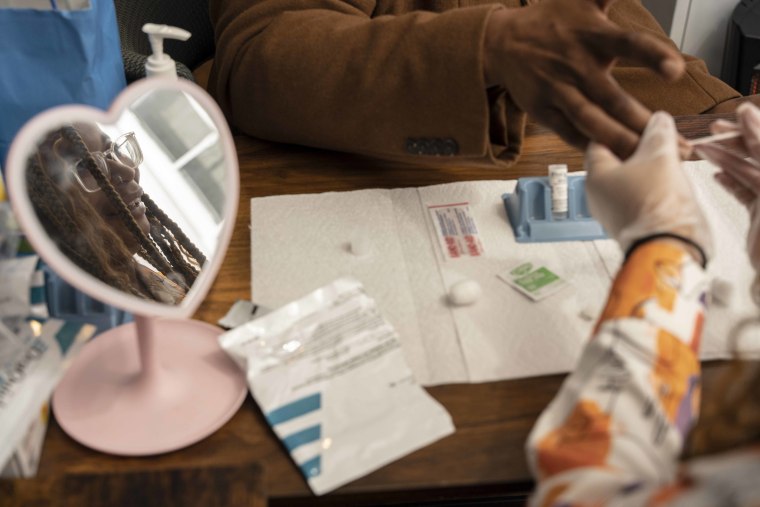 Representatives for Becerra and Cohen did not respond to inquiries about that grant's status.
Earlier in the year, the Lee administration pledged to replace the blocked $8.3 million in federal funding with state money — a promise kept by the $56 billion state budget approved by the Legislature in Nashville on Thursday.
"Tennessee is pursuing a stronger HIV prevention and awareness program at the state level that will allow community partners to access more funding," Byers said. In January, she said that spending state instead of federal dollars to fight HIV would permit Tennessee more "independence" in its use of funds.
Sarah Bishop, a United Way of Greater Nashville spokesperson, said the organization would continue funding all the current CDC grantees come June.
Dr. Richard Briggs, a surgeon and a Republican state senator representing Knoxville, celebrated Tennessee's comparatively fulsome new HIV budget. Yet he still criticized Lee, also a Republican, for blocking the federal money.
"We should accept all the federal funds," Briggs said.
Following Lee's announcement in January, Friends for Life, an $8.5 million Memphis nonprofit that provides HIV prevention and treatment services, faced losing nearly $500,000 in CDC grant funding, according to Mia Cotton, its chief programs officer. Without a federal contract, the organization also would have become ineligible for $1.2 million in annual pharmaceutical rebates.
Now the nonprofit will receive a windfall of $891,000 from the state, plus continued CDC funding, which will maintain its rebate eligibility.
Cotton expressed relief and gratitude over this reversal of fortune.
"It is important to note, however, that unless we all work together," Cotton said, alluding to the governor's determination to detach the state's spending from the CDC, "new transmissions of HIV will not be contained."