A Tennessee district attorney is under investigation following anti-Islamic social media posts and comments about not enforcing domestic violence laws for gay couples.
The Council on American-Islamic Relations, which filed a complaint after the anti-Islam comments, provided a copy of a letter sent by the state Supreme Court's Board of Professional Responsibility confirming its investigation of Coffee County District Attorney Craig Northcott.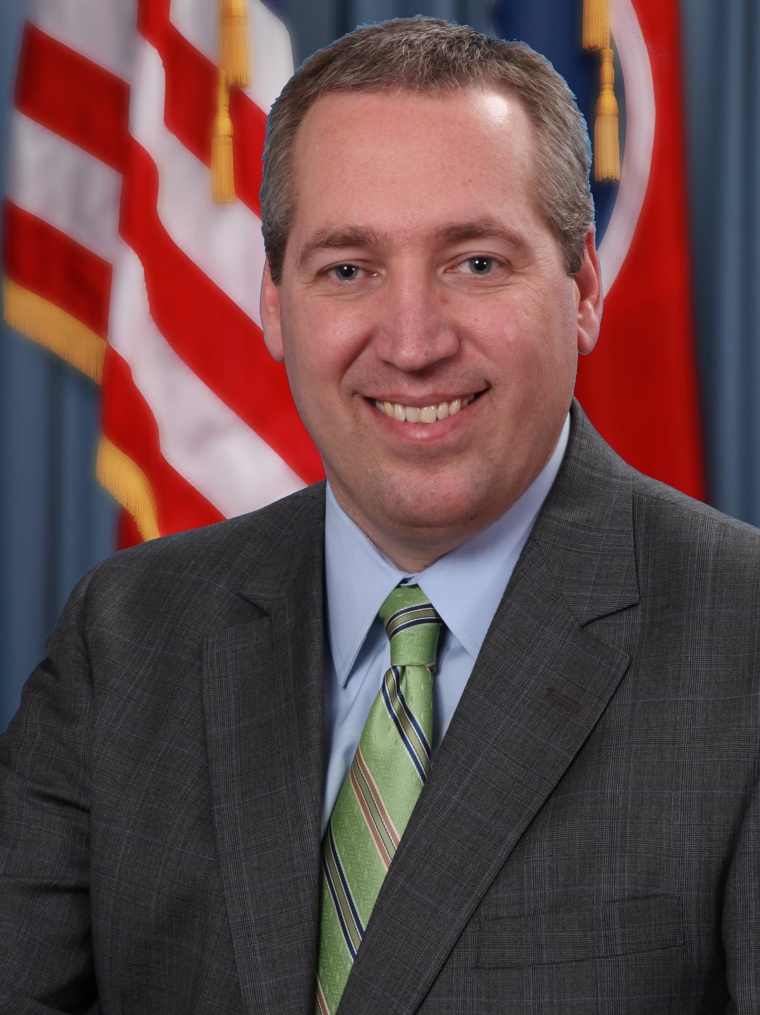 Northcott's anti-gay comments were filmed at a town hall-style meeting back in 2018 but have only recently come to light. During the meeting, Northcott faced a question from a constituent who sarcastically asked about a "hypothetical" situation in which the federal government were to do something "ridiculous" and legalize same-sex marriage: "How as Christians do you think we should deal with all those situations?"
During his long-winded answer, Northcott tells the audience that district attorneys have "prosecutorial discretion" and "a lot of authority."
"We can choose to prosecute anything, we can choose not to prosecute anything, up to and including murder," he said. "It's our choice, unfettered."
After telling the audience to "elect a good Christian man" as district attorney, he then asks the crowd if they "know what assault is." He proceeded to explain that there's a subcategory of assault called domestic assault" that "carries more punishment."
"So the social engineers on the Supreme Court decided that we now have homosexual marriage. I disagree with them. What do I do with domestic assaults?" he asked.
Northcott said he concluded, based on his own analysis and not on the fact that domestic violence charges also apply for unmarried couples, that "the reason that there's enhanced punishment on domestic violence is to recognize and protect the sanctity of marriage. And I said, 'there's no marriage to protect.' So I don't prosecute them as domestics."
After the video was released last week by the Tennessee Holler, Chris Sanders, executive director of statewide LGBTQ group Tennessee Equality Project, encouraged Northcott to step down.
"He should explore resigning from office at this point, because he has expressed very clearly that he will not apply the law equally, and we think that's his duty," Sanders said.
Prior to Northcott's anti-gay comments being made public, the Center for American-Islamic Relations had filed a formal complaint against him for a series of anti-Islamic Facebook posts. The organization had also encouraged him to step down.
According to screenshots of Northcott's posts, he wrote in a Facebook comment that Islam is "evil, violent and against God's truth" and that being Muslim is no different than "being part of the KKK, Aryan Nation, etc."
While Northcott did not immediately respond to a message from NBC News on Tuesday, he did previously address the criticism following his comments regarding Muslims.
"I will not be cowered into pretending that their belief system is legitimate or one of peace," Northcott wrote earlier this year, according to the Tennessean. "We are fools if we don't recognize this and protect ourselves, our families, our communities and our country from succumbing to this present and growing threat."