Texas Lt. Gov. Dan Patrick used a decades-old gay euphemism to describe heterosexual Democratic presidential candidate Beto O'Rourke on Fox News this week, sparking questions about his intended use of the phrase.
During an interview with the conservative firebrand Laura Ingraham on Monday night, Patrick, a Republican, had a long list of complaints about O'Rourke, a fellow Texan and former congressman. His gripes ranged from O'Rourke's describing immigration as "modern-day bondage" to his support for reparations for the descendants of slaves.
"What a moron," Patrick said of O'Rourke.
"Whatever happened to this guy?" Ingraham asked. "Wasn't he a little more reasonable not so long ago?"
Patrick responded, "He is so light in the loafers he floats off the ground at times."
Later in the program, Ingraham asked Patrick to clarify his use of the phrase and whether he intended it as a "pejorative."
"No, no, no! What I meant, to me, you know, he flaps his arms a lot," Patrick, a long-time conservative radio host, responded. "He's just a lightweight."
"People might think something else," Ingraham added.
On Tuesday afternoon, Patrick took to Twitter and sought to explain his statement again.
"I stand by my remarks on @FoxNews that @BetoORourke is a lightweight with no public policy substance. His views on the border are ridiculous," Patrick wrote. "If anyone took a different meaning from one of my comments, I apologize. Let me reiterate — it was not intended."
"JUST SUBTLE ENOUGH TO BE DENIABLE"
The phrase "light in the loafers" stems to the 1950s and refers to the "mincing" or "effeminate walking" that's associated with some gay men, according to Matthew Riemer, author of the new LGBTQ history book "We Are Everywhere: Protest, Power, and Pride in the History of Queer Liberation."
Riemer, who also hails from Texas, said he has heard the term used as "a more respectful wink, wink way of calling someone gay." However, given the full context of "The Ingraham Angle" segment and Patrick's track record on LGBTQ issues, Riemer said he believes Patrick's use of the term was more likely a conservative dog whistle.
"You could take Patrick at his word, that maybe he didn't know the meaning of the phrase, in which case, it would be indicative of the Republican Party that bigotry just casually rolls off its tongue," Riemer said. "But it's more likely that he absolutely knew what he was saying when he used 'light in the loafers.'"
Riemer stressed the importance of the context in which Patrick used the phrase.
"In the span of one segment, Patrick took aim at immigration and women of color. It's almost like he had to take a knock at the queer community," Riemer said. "It's something out of the Trump playbook to say something offensive, but just subtle enough to be deniable."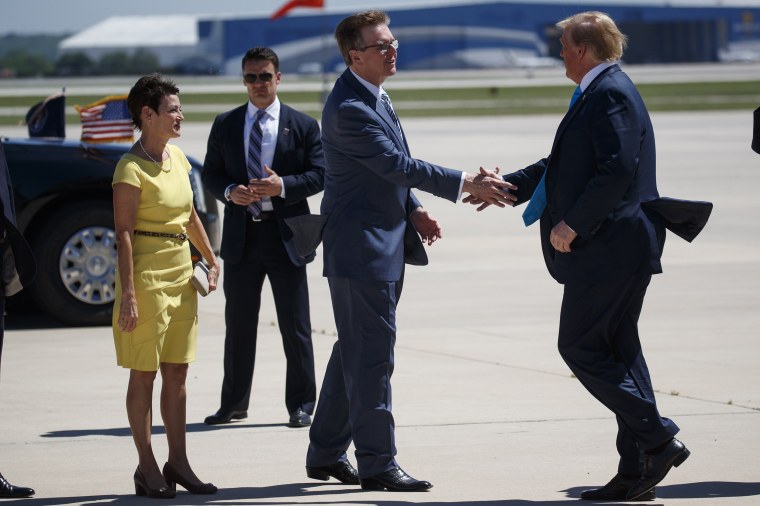 Riemer also pointed to Patrick's voting record as evidence of his lack of support for LGBTQ individuals. In February, Patrick advanced legislation that would allow professionals who provide health and counseling services to discriminate against LGBTQ people based on their religious beliefs.
At least one advertiser, Hims, has decided to pull its ads from "The Ingraham Angle" following Patrick's comments.
"Hims was founded to break down barriers for all people when it comes to obtaining quality health care," the company wrote on Twitter in response to a post about the interview. "As a brand for everyone, we strongly denounce intolerance of any kind and therefore you won't find our ads on this program going forward."
In response to Hims' decision, Fox News shared a statement saying its programs will not be "censored" by "partisan activists."
"We will not allow voices like Laura Ingraham's to be censored by agenda-driven intimidation efforts from the intolerant partisan activists Media Matters, Sleeping Giants and Moveon.org whose only goal is to silence conservative thought they don't agree with," a spokesperson said in a statement shared with NBC News. "The remark was made by a guest and clarified within the same segment."