An 11-year-old transgender student in Ohio must be allowed to continue to use the girls' bathroom while her school district appeals a court ruling in her favor, a U.S. appeals court ruled Thursday.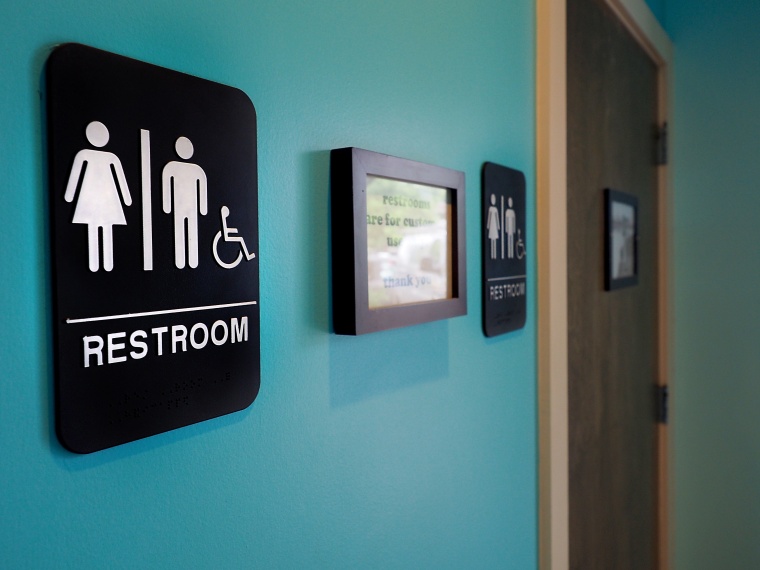 The child, who identifies as female and has been referred to as "Jane Doe" in court documents, has been using the girls' restroom at a school in the Highland Local School District northwest of Akron since a federal court ruled in late September that district administrators could not prevent her from doing so.
The case began in June, when the school district sued to stop an order by the administration of Democratic President Barack Obama requiring schools to allow transgender students to use the restrooms of their choice.
A U.S. District Court judge for the Southern District of Ohio denied the school district's request to overturn the administration's rule, and issued a temporary restraining order requiring the school district to comply.
The school district appealed, and the U.S. Court of Appeals for the Sixth Circuit refused to grant that appeal. In its ruling on Thursday, the court pointed out that the child had attempted suicide multiple times before being allowed to use the girls' restroom, and that her stress level had diminished since the ruling went into effect.
Making her switch again to the boys' restroom or to return to using the nurses' restroom as she had before, would put the child, who was not named, at risk again, the court said.
"This is a huge relief for a young girl and her family who just want her to have the same dignity and respect as everyone else," Harper Jean Tobin, policy director for the National Center for Transgender Equality, told NBC Out.
"The district judge and the appeals court both clearly understood that 'Jane Doe' is a girl who belongs in the girls' room, there is no problem with her continuing to use it just as she has been, and it would be cruel to single her out from everyone else in her class."
RELATED: 'We Won!': Trans Girl Can Now Use Girls' Bathroom at Military School
An attorney for the Alliance for Defending Freedom, a conservative Christian organization that represents the school district in the case, said allowing the transgender student to use the girls' restroom violated the privacy of the other students.
"Allowing boys in girls' restrooms completely disregards the privacy needs and rights of all the girls who are rightfully and understandably concerned," Doug Wardlow, the organization's legal counsel, said. "Young boys should not be allowed in girls' locker rooms or restrooms."
RELATED: Supreme Court to Hear Transgender-Rights Case
The U.S. Supreme Court has said that next year it will consider the question of whether the Obama Administration overreached in requiring public schools to allow transgender children to use restrooms in accordance with their gender identities.