Spelman College, a historically black women's institution in Atlanta, revised its admissions policy to include "students who consistently live and self-identify as women, regardless of their gender assignment at birth."
"Spelman is taking into account evolving definitions of gender identity in a changing world and taking steps to ensure that our policies and plans reflect those changes in a manner that is consistent with our mission and the law," Spelman College President Mary S. Campbell said in a statement.
Like Spelman, a number of single-gender schools across the country — from universities to elementary schools — are revisiting their admissions policies. Not all of these schools, however, are taking the same approach.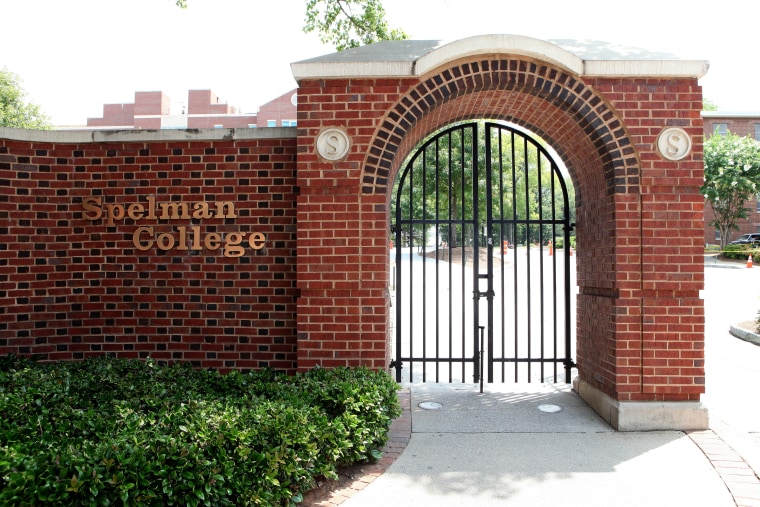 The Spelman Approach
As it explored the possibility of updating its policy regarding transgender and gender-nonconforming students, Spelman convened a task force to review its admissions policies and undertook an "inclusive and deliberative process that involved the entire Spelman community," according to Ingrid Hayes, the school's vice president of enrollment.
"Spelman reviewed all college policies in advance of developing and adopting a new strategic plan," Hayes explained. "As a women's college, we felt it was important to examine and clearly define our mission and who we are called to serve in an environment where notions of gender identity have expanded beyond the traditional binary."
In the statement Spelman's president released on Sept. 5, she clarified that the college will not admit transgender men, but if a student transitions to male while enrolled at Spelman, he will be permitted to continue to matriculate and graduate from the school.
Hayes said in general, feedback from current students and alumnae has been positive.
"As students here, our alumnae were trained to be critical thinkers, open to new knowledge and understanding, to celebrate diversity, defy traditional gender roles, and champion social justice," she explained. "Even so, we understand and respect that there are those within the Spelman community who will initially have difficulty reconciling this policy with their personal beliefs."
A National Trend
In 2013, transgender high school student Calliope Wong was refused admission to Smith College because her gender identity was not recognized on her federal financial aid application. Her rejection received significant media attention and helped to prompt a reconsideration of admissions policies at historically women's institutions.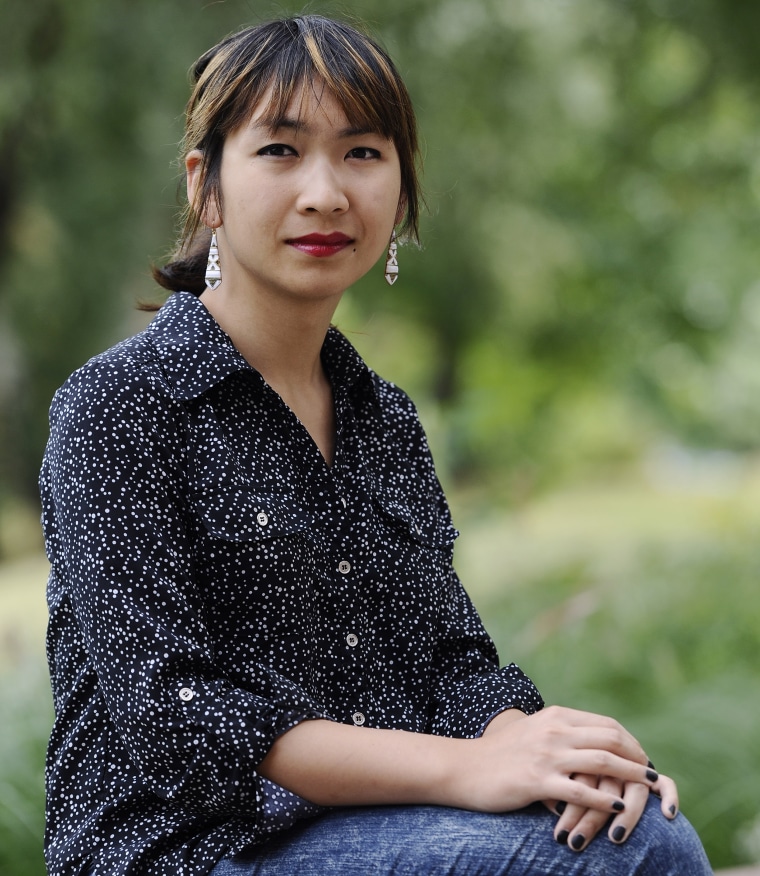 Mills College in Oakland, Calif., was the first to permit transgender women in 2014, and, according to a recent survey by the Women's College Coalition (WCC), 11 of its 39 member institutions across the country have now revised their policies to admit trans students.
"To the best of m knowledge, a number of our members beyond these 11 are considering and reflecting on this issue of transgender admissions," Michele Ozumba, president of the WCC, said. "We would expect to see more over the next couple of years join this list."
Eli Erlick, director of Trans Student Educational Resources, said this growing list is a reflection of more people "realizing that trans women are women and deserve to be accepted."
"Institutions already have trans students, and they need to be accountable to them, and that involves making changes to their admissions policies and programs to account for who is currently there and who going to be there in the future," Erlick added.
Lack of Uniformity
Even among those educational institutions that have already revised their policies regarding transgender and gender-nonconforming students, the details remain far from uniform.
While Spelman relies on transgender women's self-identification in the admissions process and will allow transgender men to complete their degrees, other historically women's colleges have taken a different approach. Hollins University in Roanoke, Va., for example, requires that transgender women applicants medically and legally transition to female to be considered for admission, and transgender men who transition while students at the university are not permitted to graduate.
Erlick said policies such as Hollins' are "delegitimizing" of transgender experiences and ignore the fact that "only a portion [of transgender people choose] medical interventions."
While Ozumba did not comment on any specific college's policy, she said she's not surprised that each school is taking its own unique approach.
"Most of these schools are over 100 years old. You're dealing with schools with deep-seated traditions," Ozumba said. "The leadership in these institutions respects their communities — who it is that they are representing. The policy diversity reflects who they are and where they are."
All-Men's Schools
Historically, men's institutions have been slower to reconsider their policies.
"There are only a handful of single-gender men's institutions at the higher-education level, so there hasn't been really any addressing of trans issues at these institutions," Erlick said.
Excluding seminaries and those that share facilities with all-women's colleges, there are only three non-religious, four-year, private institutions left in the U.S.: Wabash College, Hampden-Sydney College and Morehouse College.
"We do not admit men who were not born as male," a Hampden-Sydney College spokesperson said. However, he noted that the university is "reviewing our policy" regarding this "complex issue."
NBC News reached out to Wabash and Morehouse but did not receive a response at the time of publication. The admissions policies available on their websites do not specifically address transgender admissions.
K-12 Schools
Policy uniformity presents even more challenges at the K-12 level, according to Megan Murphy, executive director of the National Coalition of Girls' Schools (NCGS), who noted all the schools in the NCGS are having conversations about transgender students.
K-12 institutions are "far, far more diverse" than those at the college level, Murphy said. The NCGS, for example, contains private, public, religious, day and boarding schools, which are all subject to different city and municipal laws. Further, Murphy noted "our schools work with children" rather than young adults.
Young students, however, may be the ones who need inclusive policies the most. There are approximately 150,000 transgender youth between the ages of 13 and 17 in the U.S., according to UCLA's Williams Institute. These students are significantly more likely to experience harassment and bullying, with 75 percent of trans youth saying they feel unsafe at school. The Williams Institute also reports that one in six transgender-identified students leave school before graduation as a result of this treatment.
Related: Campus Pride Announces 2017's Most LGBTQ-Friendly Colleges
Charlie Kerr, a transgender advocate and law student, attended an all-boys school in Baltimore from preschool until 12th grade. Even though Kerr said she was aware she was transgender by the age of 13, she didn't transition while in school.
"I didn't feel like I could tell anyone about it," she said. "It felt like my entire life would fall apart. I'd lose my school, my friends and my community — and my father had gone to the same all boys school."
Kerr said the school environment, which relied upon a "very traditional idea of masculinity," did little to make her feel welcome. "It was a major part of why I felt I couldn't come out," she added.
At university, Kerr became involved in LGBTQ advocacy and reached out to her alma mater to discuss how it could change its policies to be more LGBTQ-inclusive. Among changes Kerr said she would like to see are exceptions to the dress code and the respecting pronoun choices. She hopes these changes will help young transgender and non-binary students find "a place to belong."
"The people who are afraid of them would see it's not going to destroy the school's culture," Kerr said. "It just means that a member of their community would feel safer and more welcome there."