When ice hockey player Harrison Browne asked his professional league to change his name in his official player profile, he did not suspect what a big moment it was.
"I didn't know that I was making history when I did it," said Browne, who according to advocates is the first openly transgender athlete on a U.S. professional sports team.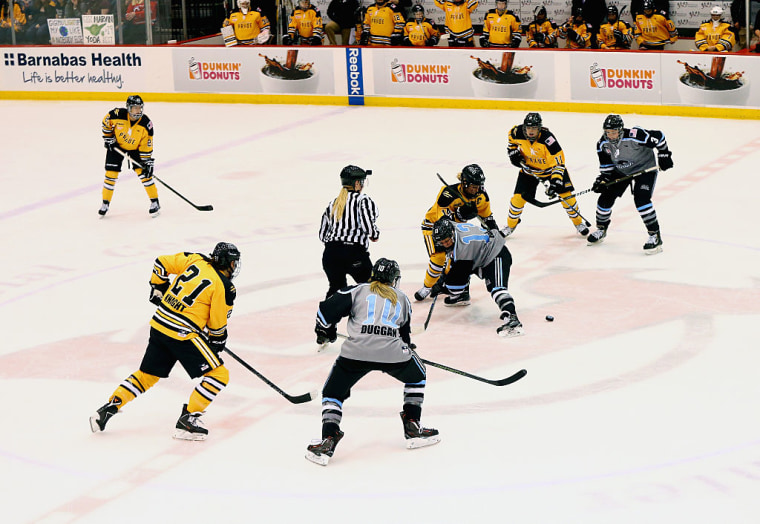 Now, the 23-year-old says he will put to use his fame, acquired after his name change became public this month, to inspire and encourage transgender people at a time when the United States is politically divided over their rights.
Becoming a public figure could have been unnerving, but Browne said his employer, the National Women's Hockey League (NWHL), offered "unconditional support."
He plays for the Buffalo, New York Beauts. The NWHL this month quietly updated his online profile, replacing references to his former name and referring to the left-wing forward as "he."
Since then, Browne has published online videos on YouTube to talk about coming out as a transgender man.
"I thought I had to give up the sport in order to transition, but apparently I don't," he says in one video.
Videos by other people about transgenders and transitioning helped him make sense of his gender identity as a teen, he said.
"Maybe there's a 13- or 14-year-old that was in my shoes who is watching my videos and seeing my success in the league," he told the Thomson Reuters Foundation.
"They could look at me and say, 'Wow he did it, so you know what I just got to keep fighting,'" he said.
Studies show high rates of depression and suicide among transgender people. In 2011, one study by two U.S. advocacy group found 41 percent of transgender and gender non-conforming people said they had attempted suicide.
"I had dark times when I was younger," Browne said. "I wouldn't have imagined the way that I am right now, out publicly."
His official name change prompted the women's professional hockey league to begin crafting a policy for inclusion of transgender people.
The league was established last year and has four teams -- the Buffalo Beauts, Boston Pride, New York Riveters and Connecticut Whale.
Browne, a Canadian native, has not undergone sex reassignment surgery because that could keep him from playing for the women's league, he said.
This year, duathlon athlete Chris Mosier became the first openly transgender athlete to compete on a U.S. national team in an international biking and running championship.
Last year, decathlon Olympic gold medalist Caitlyn Jenner came out as a transgender woman, becoming the most high-profile American to do so.