With high cheekbones, a defined jawline and a slim physique, Garnet Rubio has been encouraged to model since at least high school. Five years ago, at 17, she connected with an agent in her hometown of San Antonio, Texas, who set her up with a few photo shoots. These shoots were the first time Rubio, who is transgender, donned women's clothing and full makeup. While the experience was exhilarating for Rubio, the paid gigs were few and far between. So after striking out in the Lone Star State, she did what many aspiring models do: She moved to New York City.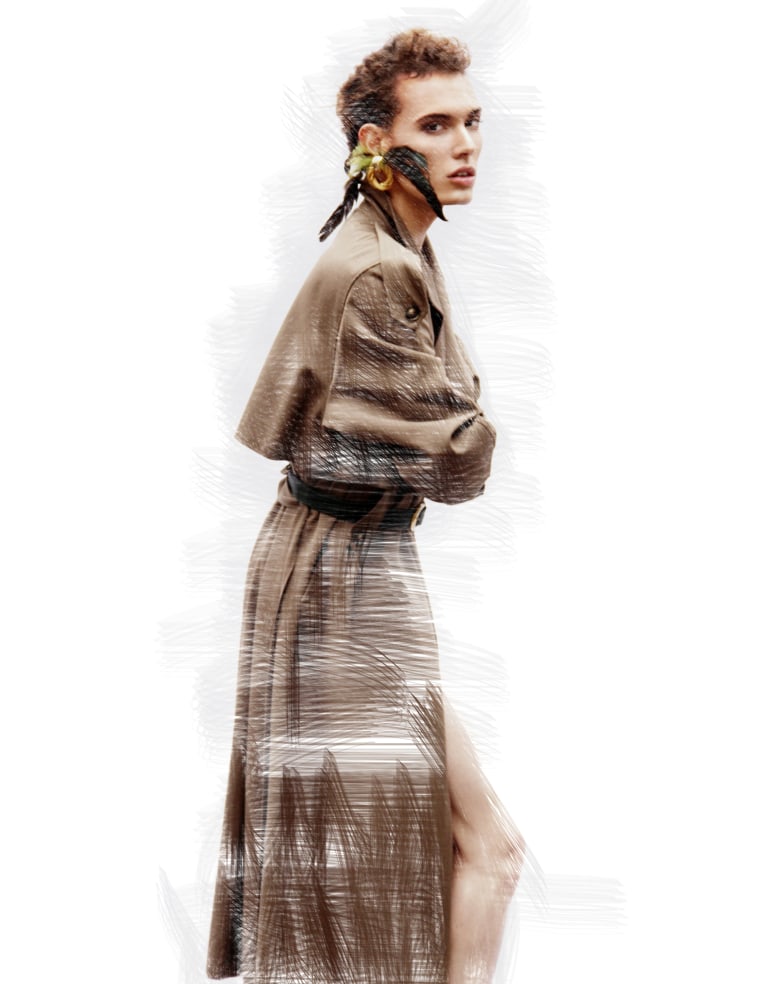 The first agent Rubio found after moving to New York last spring was hostile to her feminine look and kept pressuring her to model as a male. However, it wasn't long before the Texas native found an agency she could call home. Several months after arriving in the Big Apple, she discovered Trans Models, the first transgender modeling agency in New York and one of only a few in the world. Shortly after meeting the agency's founder, Peche Di, Rubio got her previous agency to release her from contract and signed on with Trans Models.
"What is expected of me [at Trans Models] is just being who I am, nothing more, nothing less," explained Rubio. "It's the first time in my life where I truly felt like I can speak about anything on my mind without being like 'Oh, will that make them uncomfortable?'"
The Making of a Transgender Modeling Agency
Peche Di, who founded Trans Models in May 2015, knows first-hand the challenges and opportunities that face her models. Originally from Thailand, Di herself is a model, but she, too, has found being transgender can make getting work more challenging.
Di recalled one particular shoot where she did not tell her client, a beverage company, that she is transgender. When the client found out, she was cut out of the campaign.
"I got paid already, but I was still really pissed. They denied my identity, that I was transgender," she added.
Di hopes her newly formed agency can help protect her models from some of the negative treatment and bias she has experienced. Running an agency, however, is not without its sacrifices. Like most of her models, Di must work other jobs to make ends meet, and sometimes her agency commitments and her work commitments conflict.
"I still shoot fashion for [a] magazine. I didn't quit. I have to work, but sometimes I have to be with the models and take pics for them, so I have to skip work sometimes," she explained.
Trans Models' website roster shows the extensive range of looks Di's models exhibit. Aside from physical beauty, Di seeks personality and other differentiating characteristics.
Di sends some of her models on auditions where the client is not specifically looking for transgender models, but she says other clients go out of their way to book trans models.
"We are bringing a new element to their image, to their brand," she explained. "They hire us because of that, because we are being true to ourselves, being authentic to ourselves."
While transgender models are certainly making strides in the fashion world, Di and Rubio are both quick to point out there is still a long way to go until trans models are fully embraced, as opposed to being blatantly discriminated against or seen as a novelty.
"When we are accepted as transgender, it's like 'Oh, that's our transgender model' [or]…'Oh, you've got a transgender model,'" lamented Rubio. "No, you've got a model!"