A prominent transgender opera singer will be making her main stage U.S. debut in an unlikely place: Tulsa, Oklahoma.
Lucia Lucas will be performing "Don Giovanni," her first principal role in the states, during the 2018-19 season at the Tulsa Opera. Her performance, which debuts in May 2019, will be the first time a trans person has performed a principal role on an operatic stage in the U.S., according to Tulsa Opera's leadership.
"In one way, this is exciting. But in another way, I hope it's not too exciting. I just want to keep doing my job in how I've always done it," said the 37-year-old baritone, who has performed around the world as Figaro in "Marriage of Figaro," Ford in "Falstaff" and Fasolt in "Das Rheingold," among roles.
In the future, she said, she hopes being transgender is something people won't care about. "People don't really care about if people are gay in most of the Western world, and I hope being trans is something like that as well," she said.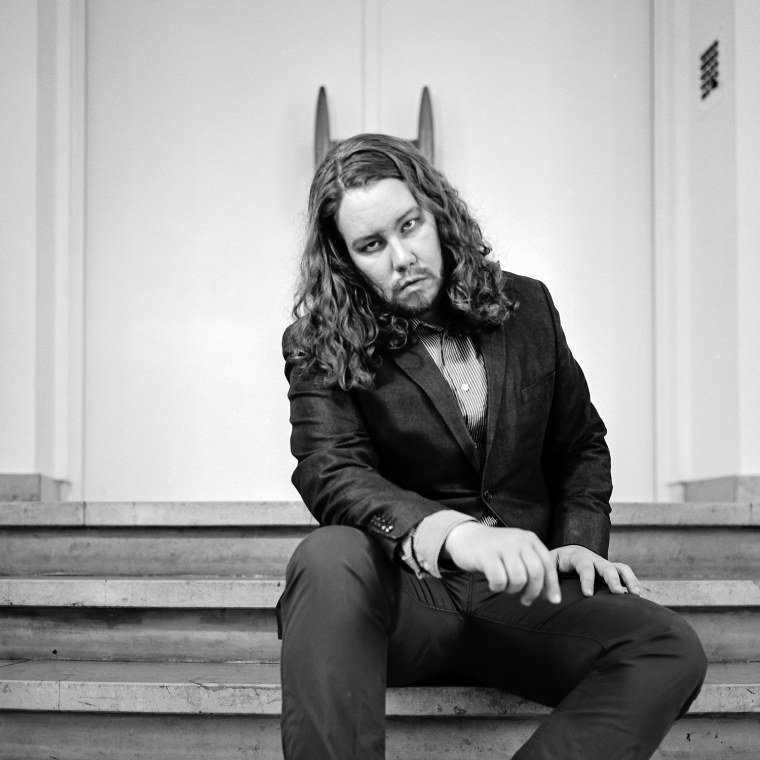 Born in Sacramento, California, Lucas came out as transgender in May 2014 while living in Karlsruhe, Germany, where she still resides. She said her doctor in Germany wouldn't let her have access to hormones until she came out publicly.
While she didn't come out until she was well into her 30s, Lucas said she has known from a young age that she was different.
"I was told I was one of the boys, but I knew I didn't really belong there," she said. "So much of my life was trying to figure out how to be part of this group that I never ever really felt a part of, as soon as I knew that group existed."
It wasn't until puberty, when her face started to become more masculine, that it became difficult for her, she said. That's when she started to feel like her body was betraying her mind.
"I had this unrealistic expectation that at puberty my brain knew what to do, and my brain would tell my body what to do," she recalled.
By the time she reached her undergraduate college years, she thought about coming out as trans. She was living in California and would sometimes wear dresses to class, though many assumed she was just being "artsy," she said.
It was around this time that she met her girlfriend, who is now her wife, and she soon developed the desire to live the quintessential traditional life: get married, have a house, kids and a dog.
"I thought, 'I can do this.' I found this person who I really, really like, and I could see myself being with this person for the rest of my life,'" she said. "I don't think anybody ever sets out to deceive anybody else. They just think that they actually can do it, that they can cope with it and live their life like that, whether it's being trans or being gay."
But during every major life milestone, the thoughts would come back to her: Was she living her authentic life? Then, while working in Korea, she spoke with her wife on Skype and they began discussing the possibility of Lucas transitioning. During the next six months, she planned how she would go about it.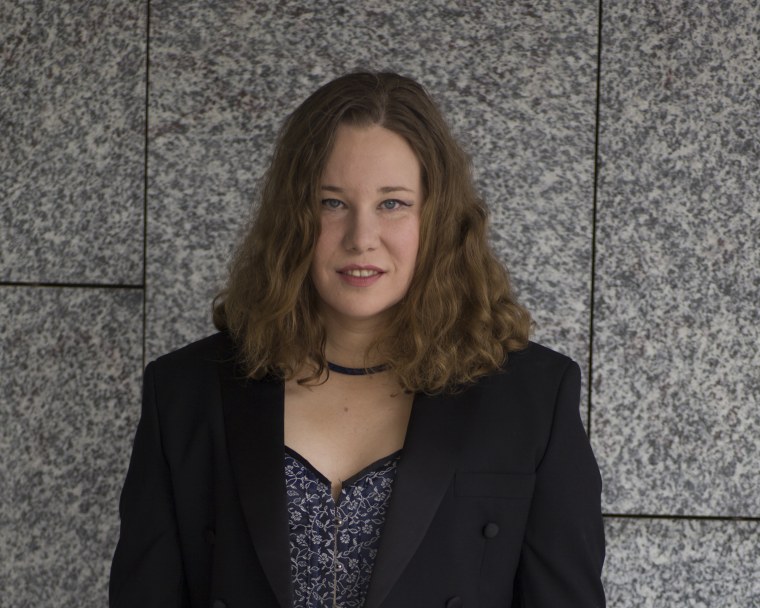 When she finally told her boss, the head of Germany's Badisches Staatstheater opera house, about her intention to transition, he asked which other opera performers had done something similar. She said no one.
One of her major concerns was what the transition would do to her baritone voice. She started researching and soon learned that transitioning wouldn't affect her voice. If you take testosterone, your voice will drop, she explained, but if you take estrogen, your voice won't suddenly rise.
"If my voice did rise because of it, that would be fantastic, because that would be easier for me, because as it is, I end up playing a lot of men on stage, still," she said. "Opera is a very, very specific form, and I can't just easily sing up at the top of my register."
Throughout the transition process, Lucas said she was lucky, because she never lost any friends or family who disagreed with her decision.
"I know other people have a harder time with transition than I have had," she said.
Lucas said she is looking forward to her upcoming role in "Don Giovanni" and is very grateful for the Tulsa Opera for hiring her.
"It's important to note that I did not choose Tulsa, they chose me," she said. "I have been auditioning in the New York City audition season since 2015. It was not until the beginning of this year, 2018, that I was actually hired by an American company."
The assumption in the conservative opera world of the U.S., she said, is that fewer people will attend if there's a transgender person in the principal role. However, she added: "What if more people come? What if there are more people who say, 'I don't really see much opera, but I would love to see what this is about.'"
Tulsa Opera CEO Greg Weber said he and Tobias Picker, the theater's artistic director, were struggling to cast Don Giovanni before Picker came across Lucas.
"When he heard her, he thought, 'Holy cow. This is what we've been looking for, for our Don Giovanni,'" Weber told NBC News.
Weber said the Tulsa Opera has a history of casting young talent with significant potential. Since the news broke, there have been some doubters, Weber noted, but he is confident in their decision.
"I hope it states that there is a [theater] company and there are people who really believe it comes down to talent," Weber said. "If you have the talent, you need to be heard, and you need to be represented."
Lucas, meanwhile, said the opportunity to play Don Giovanni in Tulsa is "very special."
"I left my home country to perfect my craft, and I can't wait to come home to share it with Tulsa," she said. "In addition to simply my debut, I can't wait to show off what I have learned over the 10 years since I left to pursue my career."
"I know this opera like the back of my hand," she added, "but this will be my first time in the title role."