It's not often that the world's most famous drag queen loses control of her court, but RuPaul's recent comments on possibly excluding transgender contestants from VH1's "RuPaul's Drag Race" had several former contestants of the drag competition show speaking up against him. He eventually apologized.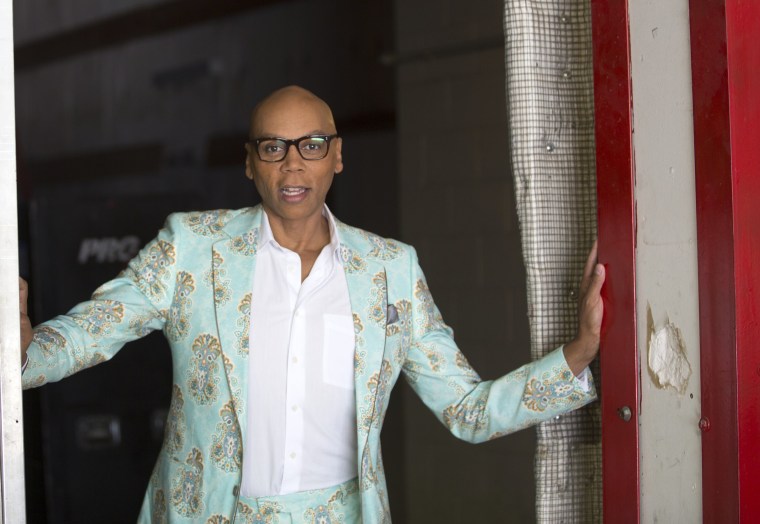 RuPaul made the offending remarks in a recent interview with The Guardian. The Emmy-winning host was asked if he would allow "bio queens," a controversial term referring to cisgender (non-transgender) women on the show.
"Drag loses its sense of danger and its sense of irony once it's not men doing it, because at its core it's a social statement and a big f-you to male-dominated culture," RuPaul said. "So for men to do it, it's really punk rock, because it's a real rejection of masculinity."
The conversation then turned to whether transgender women who had undergone gender affirmation surgery, such as breast augmentation, could compete in the show. After all, a popular contestant from season nine, Peppermint, is a trans woman who was open about her identity during her run for the crown.
RuPaul noted that Peppermint did not get breast implants until after the show. When asked if he would accept a queen who already had them, RuPaul said "probably not."
"You can identify as a woman and say you're transitioning, but it changes once you start changing your body," he said. "It takes on a different thing; it changes the whole concept of what we're doing."
Backlash was swift on social media, and spearheaded by former contestants of the show. Gia Gunn, who competed on season six of "Drag Race" before she came out as trans, said that while she feels there is separation between being a drag queen and being a trans woman, anyone can be a drag artist.
Jiggly Caliente, who competed in season four and later came out as trans, said there was "a revolution amongst the rebels" brewing in the wake of RuPaul's comments.
Season nine's reigning queen, Sasha Velour, also weighed in, saying her drag was created in a community of trans men, trans women and gender-nonconforming people.
BenDeLaCreme, who recently made shockwaves in the "Drag Race" fandom by eliminating herself from season three of "All Stars" after a slew of challenge wins, also spoke up, saying her partner is transgender.
Peppermint, however, did not address RuPaul's remarks directly. Instead, she tweeted a string of emojis, including a face with zipped-up lips.
At first, RuPaul doubled down on social media. "You can take performance enhancing drugs and still be an athlete," he tweeted on Monday. "Just not in the Olympics."
However, he quickly reversed his position. "Each morning I pray to set aside everything I think I know, so I may have an open mind and a new experience," he tweeted later that same day. "I understand and regret the hurt I have caused. The trans community are heroes of our shared LGBTQ movement. You are my teachers."
"In the ten years we've been casting Drag Race, the only thing we've ever screened for is charisma uniqueness nerve and talent," RuPaul wrote in another tweet, referring to the criteria for winning "Drag Race." "And that will never change." Attached to the tweet is "Train Landscape," an abstract piece by artist Ellsworth Kelly.
Some have speculated this abstract image is RuPaul's attempt to convey things may be more complex than they appear. Others, however, have surmised RuPaul accidentally Googled "trains flag" instead of "trans flag" (which consists of pink, blue and white stripes) and shared the wrong image.
While "RuPaul's Drag Race All Stars 3" is still in progress, it will be immediately followed by the March 22 debut of season 10 of "RuPaul's Drag Race," featuring an entirely new crop of queens. As to whether or not RuPaul will ever have a transgender queen who has undergone gender affirmation surgery, audiences will have to wait until at least season 11.