The Department of Justice on Wednesday filed a brief in a case concerning Aimee Stephens, a transgender woman who was fired from a Detroit funeral home after she informed her employer that she was beginning her gender transition.
The 6th U.S. Circuit Court of Appeals sided with Stephens and the Equal Employment Opportunity Commission (EEOC) in March of this year, ruling that Title VII of the Civil Rights Act of 1964 protects transgender workers and that an employer's religious beliefs cannot be used to justify discrimination.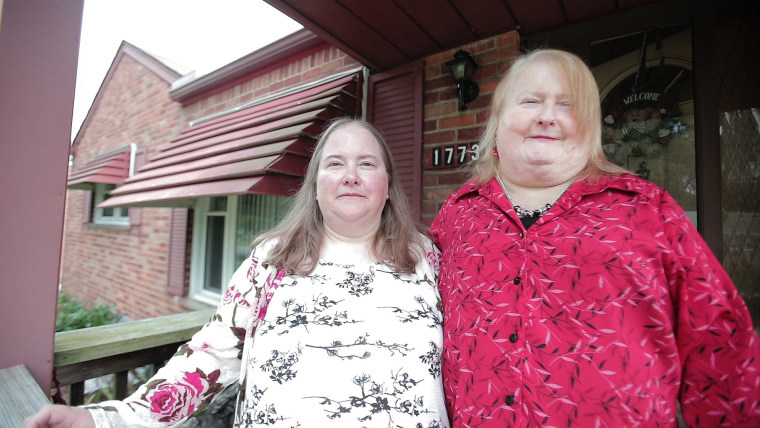 The funeral home appealed the decision, and now the conservative legal group Alliance Defending Freedom is urging the Supreme Court to consider the case.
THE MEANING OF "SEX"
The DOJ's brief, while not asking the Supreme Court to hear the case, sides with the funeral home on the definition of "sex" in the context of Title VII, which "prohibits employment discrimination based on race, color, religion, sex and national origin."
"When Title VII was enacted in 1964, 'sex' meant biological sex; it "refer[red] to [the] physiological distinction[]' between 'male and female,'" the brief stated. "Title VII thus does not apply to discrimination against an individual based on his or her gender identity."
"The court of appeals' conclusion that gender-identity discrimination categorically constitutes sex discrimination under Title VII is incorrect," the brief, signed by Solicitor General Noel J. Francisco and five other DOJ attorneys, continued.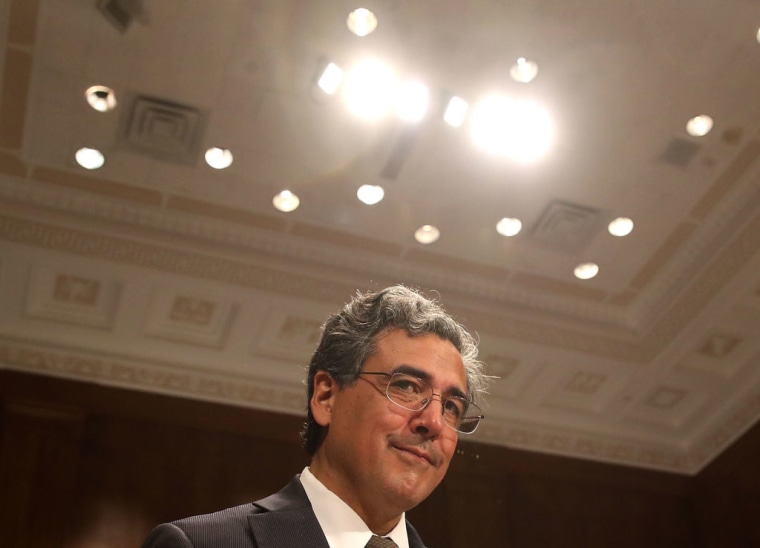 Wednesday's brief reflects the same position on sex discrimination contained in a leaked Trump administration draft memo obtained by The New York Times. News of the memo, first reported by The Times on Sunday, sparked outrage among LGBTQ advocates.
"A DESTRUCTIVE PATH"
Sarah Warbelow, the legal director for national LGBTQ advocacy group Human Rights Campaign, took aim at the Trump administration's and DOJ's interpretation of sex discrimination.
"Time and time again, federal circuit courts have ruled that discriminating against an individual based on their gender identity is form of sex discrimination, which is prohibited under a wide range of federal laws including Title VII of the Civil Rights Act of 1964," Warbelow explained.
"The Trump-Pence Administration is continuing down a destructive path that will put transgender people at further risk of discrimination and violence," she added. "For the Department of Justice to conveniently ignore significant legal precedent is deeply disturbing."
The DOJ declined to comment on Wednesday's brief.
SCOPE OF TITLE VII
The DOJ's latest brief is consistent with other directives coming from the department on the issue of Title VII's scope.
In October of last year, the department released a memo asserting that federal civil rights law does not protect transgender people from discrimination at work. The memo refers specifically to Title VII of the Civil Rights Act of 1964. In that memo, as in the memo reported on by The New York Times last week, "sex" is understood to only mean "biologically male or female."
The American Civil Liberties Union, now providing legal representation to Stephens, also filed a brief with the Supreme Court. The organization is urging the high court not to take the case and to let the 6th Circuit ruling stand.
"The courts of appeals have developed extensive case law applying this Court's sex discrimination decisions to anyone penalized for departing from sex stereotypes in appearance or behavior," the ACLU brief states. "The courts agree that federal laws banning sex discrimination provide persons who are transgender the same protection from discrimination based on sex stereotypes as anyone else."
"The courts are unanimous in holding that Title VII protects everyone from sex discrimination in employment,"the brief continues.
The 6th Circuit's ruling in favor of Stephens is consistent with five other federal appeals courts that have ruled that discrimination on the basis of gender identity is prohibited. The 6th Circuit was the first appeals court to assert that there is no freedom-of-religion exemption to Title VII.
The Alliance Defending Freedom, however, thinks the Supreme Court will see the situation differently.
"No court or federal agency has the authority to rewrite a federal statute. That power belongs solely to Congress," ADF Senior Counsel Jim Campbell said in a statement earlier this year. "Replacing 'sex' with 'gender identity,' as the Sixth Circuit and the EEOC have done, is a dramatic change. What it means to be male or female shifts from a biological reality based in anatomy and physiology to a subjective perception. Far-reaching consequences accompany such a transformation."
"SHOCKING" IMPLICATIONS
Gabriel Arkles, an ACLU senior staff attorney that works on LGBTQ issues, said the law is on Stephens' side.
"The Supreme Court has long recognized discrimination based on sex stereotypes," Arkles said. "No federal court has said that's not a form of discrimination."
"This case should just be over now," Arkles added. "[Stephens] and her wife have had to sell off their possessions. They should just be able to put this behind them and move on with their lives."
Arkles called Wednesday's DOJ brief another attempt by the Trump administration "to rewrite the law to exclude LGBT people." Should the Supreme Court take up the case and side with the Alliance Defending Freedom and R.G. & G.R. Harris Funeral Homes, Arkles said the implications would be "shocking."
"This case has huge implications for whether people are protected from employment discrimination on the basis of sex, particularly transgender people, lesbian, gay and bisexual people," Arkles said. But he also noted it has implications for anyone whose gender presentation does not conform to dominant stereotypes.
"The decision was right," he said of the 6th Circuit's ruling earlier this year. "You can't fire people just because of their gender. That is very settled federal law."