The Trump administration released two documents on Friday outlining the president's ban on transgender people serving in the military. While LGBTQ-rights advocates say this new measure is even more discriminatory than the now-defunct "don't ask, don't tell" policy, they also note that recent court rulings prevent the ban from actually taking effect.
The administration's first document, a memo signed by the president, stated that "transgender persons with a history or diagnosis of gender dysphoria — individuals who the policies state may require substantial medical treatment, including medications and surgery — are disqualified from military service except under certain limited circumstances."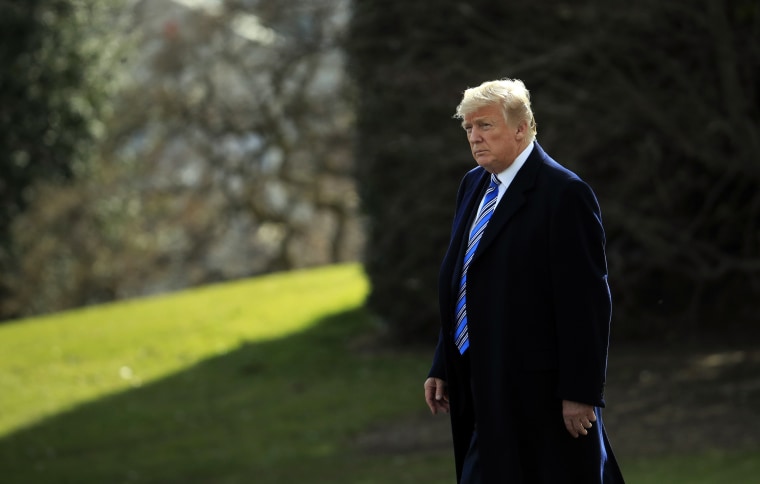 The second document, titled "Department of Defense Report and Recommendations on Military Service by Transgender Persons," lays out the specific policy recommendations regarding trans individuals serving U.S. military. The 46-page report stated that the department had concluded "accommodating gender transition could impair unit readiness," "undermine unit cohesion" and "lead to disproportionate costs."
"This new policy will enable the military to apply well-established mental and physical health standards — including those regarding the use of medical drugs — equally to all individuals who want to join and fight for the best military force the world has ever seen," the White House said in a statement released on Friday.
"CATEGORICAL BAN"
The new report states "nothing in this policy precludes service by transgender persons who do not have a history or diagnosis of gender dysphoria and are willing and able to meet all standards that apply to their biological sex."
Shannon Minter, legal director of the National Center for Lesbian Rights (NCLR), disagreed, claiming such a policy constitutes a "categorical ban" of transgender people from the military by requiring service members to live as their sex assigned at birth.
"It means you can't be transgender," Minter said. "This is worse than 'don't ask, don't tell' in its justification … It would be as though the government had tried to justify the DADT policy by saying that you can serve in the military if you say you will stop being gay."
With DADT, which was ended in 2011, "the government never went so far as to say that being lesbian or gay is not a legitimate identity and [lesbians and gays] should undertake therapy to become straight, but that is what this report is saying about transgender people," according to Minter.
He argued the ideas in the plan "have zero medical credibility" and are "lifted whole from anti-transgender propaganda put out by right-wing groups."
"PANEL OF EXPERTS"
A federal judge issued a court order on Tuesday requiring that the Department of Justice disclose the names of the military experts the Trump administration consulted regarding its transgender military ban. On Thursday, the Justice Department filed a response to the judge's order, stating the administration chooses "not to identify" those consulted.
The Justice Department "is coming close to defying court orders," Minter said. "They do not want to disclose what lay behind this process."
An article published by Slate on Saturday, which cited multiple unnamed sources, claimed that Trump's "panel of experts" included several people with histories of opposing lesbian, gay, bisexual and transgender rights, including Vice President Mike Pence; anti-transgender activist Ryan T. Anderson; and Family Research Council President Tony Perkins. NBC News has not independently verified Slate's findings.
Friday's report addressed the findings and recommendations of a 2016 study commissioned by the Department of Defense and conducted by the RAND Corporation, a nonprofit think tank. That report found no reason to prevent the enlistment and service of openly transgender individuals. The new report stated the Pentagon had "reached a different judgment on these issues" than RAND and the previous administration, adding that the issue is "more complicated."
Natalie Nardecchia, senior attorney at LGBTQ civil rights organization Lambda Legal, slammed Friday's report and said the previous administration "did a real report and did a real analysis … and then they enacted a policy."
"That is the way it's supposed to work, and this is the very opposite," she said of the Trump administration's findings.
"NO IMMEDIATE IMPACT"
Minter said the new policy is "as bad as it could be." However, he said it has "no immediate impact," because "federal courts have already issued orders saying the ban cannot be enforced."
On Friday, Pentagon spokesperson Maj. David Eastburn echoed Minter's assessment, saying the announcement of a new policy would have no immediate practical effect on the military, because the Pentagon is obliged to continue to recruit and retain transgender people in accordance with current law.
Minter said he does not expect any impact on currently enlisted soldiers or those attempting to enlist in the near future. However, because of what he called the plan's "complete repudiation of transgender identity," Minter said transgender troops may face additional stigma.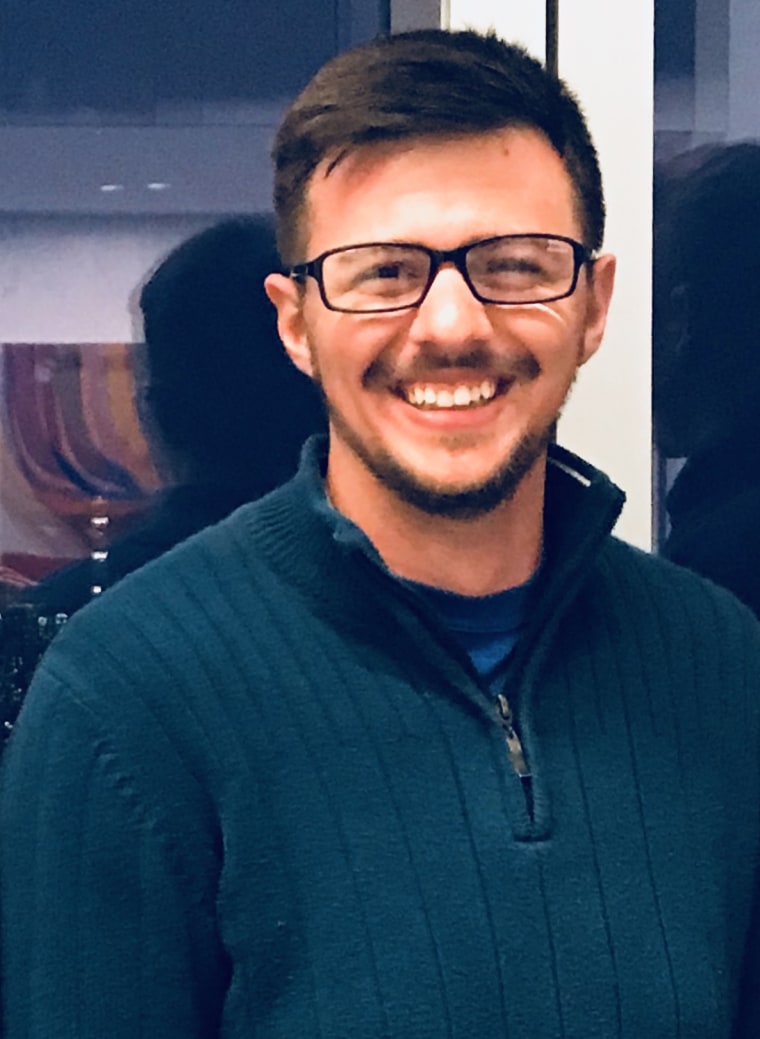 Nicolas Talbott, a 24-year-old transgender recruit from Lisbon, Ohio, said for now his enlistment process continues to advance.
"It's going great," he told NBC News. "I'm working with a wonderful recruiter, and at this moment we are waiting to … schedule a date for my physical exam and written test."
Talbott said Friday's documents were discouraging and felt like "another bump in the road," but he said this just "reaffirms the fight is not over."
"I am very optimistic that I'm going to get into the U.S. Air Force," Talbott said. "There is nothing about being transgender in any way, shape or form that impacts an individual's ability to serve."
Nardecchia, agreed, saying "there is no medical or scientific support for presuming that transgender people are unfit." Gender dysphoria, she added, "is a fully treatable condition that only some transgender people experience."
"LEGALLY IRRELEVANT"
Civil rights groups, including the ACLU, Lambda Legal, GLBTQ Legal Advocates & Defenders (GLAD), NCLR and Equality California brought four different lawsuits before federal courts last year in attempts to block the transgender military ban. The courts issued preliminary injunctions, which prevent even this newly released implementation plan from taking effect.
Late last year, two different federal courts rebuffed the administration's efforts to delay the enlistment of transgender troops, and the Justice Department declined to appeal those decisions. Openly transgender troops began to enlist on January 1.
"Anything that the government comes forward with now is legally irrelevant," Nardecchia said, adding that the burden is on the government to demonstrate a persuasive justification to stop allowing transgender troops to serve openly.
Nardecchia called Friday's report "reverse engineering" in an attempt by the government to provide the courts with a valid justification for the ban.
"WE WILL KEEP FIGHTING"
On Tuesday, Nardecchia and other attorneys from Lambda Legal and OutServe-SLDN, which together represent nine transgender service members, will seek a permanent injunction against the ban.
"We are asking for the court to grant a summary judgment — without going to trial — and to permanently prevent the ban from going into law," she explained.
Nardecchia said she doesn't know when the court might hand down a decision, but she's "optimistic."
"We will keep fighting until we get a final judgment," she added.
The release of the new transgender military policy, according to Minter, is good for LGBTQ advocates fighting the ban. "We now know exactly what we have to rebut in the court," he said.
Minter is working on a separate case from Nardecchia, Doe v. Trump. The lawsuit, which was filed by NCLR and GLAD, was the first to challenge the ban.
"We are proceeding with discovery, which is all the more important now," he said. "Where did they come up with these discredited views? What was this process? Who was involved?"
Minter expects the government — as it did in its refusal to disclose its "panel of experts" — to appeal any decision not in its favor.
"Eventually it is likely that it will reach the Supreme Court," he said of the transgender military ban.