In a major shift, pharmaceutical giant Gilead Sciences will begin airing television ads for PrEP, its HIV prevention medication. The company said the ads, which will start in June and run through August, are "designed to encourage candid conversations around sexual health and promote public awareness of HIV prevention."
PrEP, or pre-exposure prophylaxis, involves taking a daily pill to prevent HIV transmission. Major clinical trials have shown that PrEP — also known by its brand name, Truvada — is safe and effective at preventing HIV if taken daily. The pill is also recommended by the Centers for Disease Control and Prevention for at-risk groups.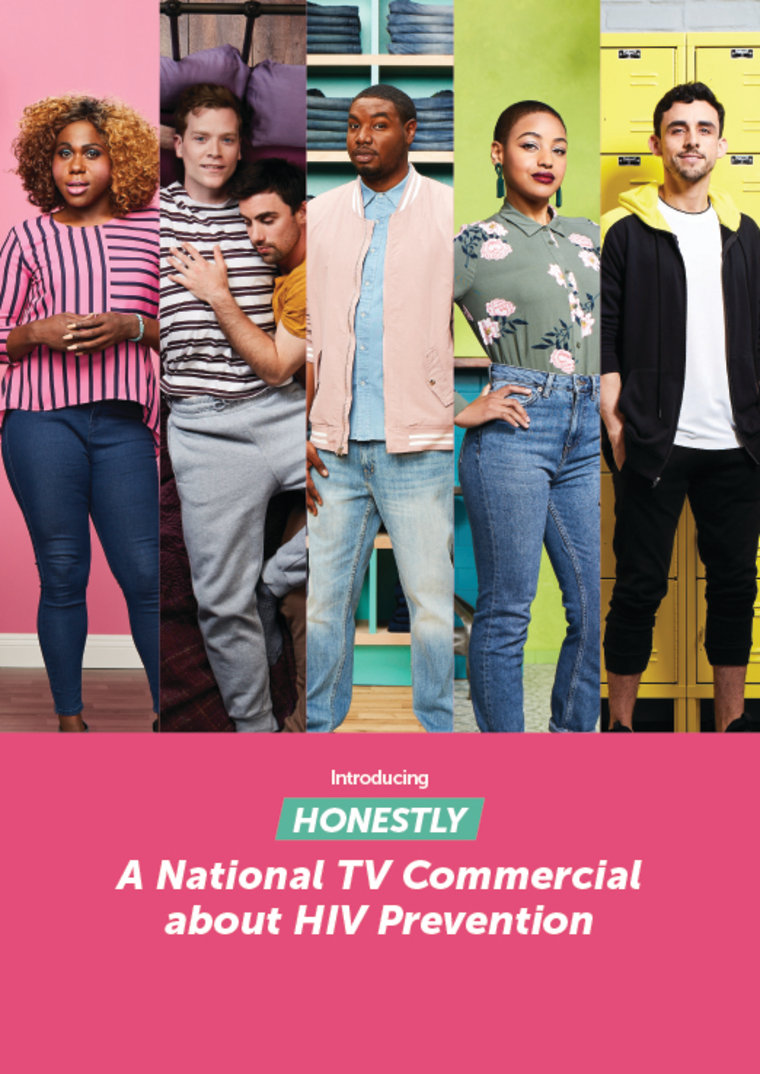 Since the Food and Drug Administration (FDA) approved Truvada for HIV prevention in 2012, Gilead has leaned on public health agencies to promote the drug. New York City has for years placed advertisements on subways and buses to promote PrEP, and the District of Columbia's health department aired its own racy HIV PrEP television ad earlier this year.
On paper, Gilead has spent paltry sums to promote Truvada — just several hundred thousand dollars per year in direct advertising, according to MM&M, versus more than $100 million to promote Hepatitis C drug Harvoni in 2017 alone. Gilead said it has granted more than $28 million to approximately 120 organizations since 2012 to support their efforts to promote PrEP, an average of less than $5 million a year.
The name of Gilead's new ad campaign is "Healthysexual," and its first TV spot is a 30-second ad titled "Honestly." Those featured in the ad include a gay couple, a transgender woman and young people of color — groups disproportionately affected by HIV.
"Honestly, we should have used a condom, but we got distracted," a gay man says to his partner while in bed.
"Honestly, we've been together for a while, so getting tested never really crossed my mind," a young black woman says to the camera.
The ad directs viewers to honestlyitstime.com, which then redirects to healthysexuals.com. The Gilead-run website provides a number of resources, including information about LGBTQ-friendly doctors who will prescribe PrEP and places to find free condoms.
The site's information about HIV prevention focuses on the most up-to-date recommendations, like accurately assessing your risk based on your sexual network and the ZIP code where you have sex.
"Some areas or communities have a higher concentration of HIV than others," the site states. "That means if you're having sex in areas or networks where HIV is more common, the chances you might be exposed to HIV could be higher."
Preventing HIV with PrEP is predicated on making sure the right people — those most at risk of acquiring HIV — take the prevention pill.
"When developing this campaign, it was important to us that the materials feature a diverse group of individuals who are representative of the communities most impacted by HIV, including young Black and Latino gay men, as well as cis-gender and transgender women," Gilead said in a statement.
It's no coincidence, then, that those featured in the TV ad represent these high-risk groups.
"It's called realism," said Dr. Anthony Fauci, head of the National Institute of Allergy and Infectious Diseases. Fauci leads the nation's public health response to HIV/AIDS and helped direct the response to the West African ebola outbreak.
"What I really liked about the ad is it didn't just say go get on PrEP; it said get tested," he continued. "A, get tested. B, there are more options to protect yourself."
The Healthysexual ad campaign quietly kicked off in 2016 on digital platforms like Tumblr and through direct-to-consumer print ads, according to Gilead. But the "Honestly" TV ad is its first foray into TV advertising for PrEP. While the "Honestly" ad does not specifically mention "Truvada" or "PrEP," the company said another ad launching at the end of June will.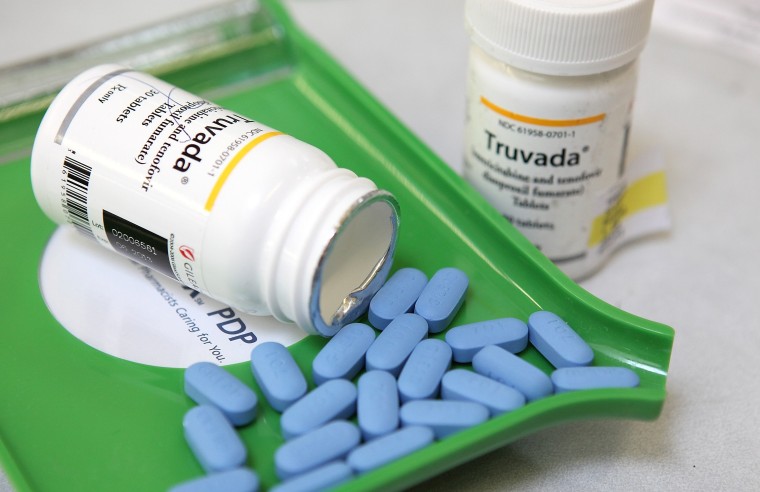 In March, the CDC released an analysis that found more than one million Americans could benefit from PrEP. Estimates released by Gilead earlier this month, however, indicate only 167,000 people in the U.S. are currently taking the daily pill.
"There are many many people who could benefit from PrEP, people who are in an at-risk situation, who are really not well informed about PrEP," Fauci explained. He said he hopes the campaign lets more people know about their HIV-prevention options.
At more than $1,000 a month, PrEP is not cheap. However, the the pill is covered by most U.S. health plans, and there are a number of government and Gilead programs that help at-risk people access the drug.
Teva Pharmaceuticals successfully applied for a permit to manufacture generic Truvada last year, but it is unknown when the cheaper version will be available in the U.S.