Dallas police are investigating the apparently unrelated deaths of two transgender women of color whose bodies were found within a span of four days.
The body of a black transgender woman was found Saturday floating in a creek, Dallas Deputy Chief Thomas Castro told reporters Tuesday. Her body was found in a "severe state of decomposition" by a kayaker who called 911.
Castro said the department is investigating the case as an "unexplained death," but he indicated that could change.
"There were some injuries," he said. "We're waiting on confirmation of cause of death from the medical examiner's office"
Castro said the unidentified woman does not match any known missing persons reports, and he asked the public for help in identifying the 5-foot-3-inch, 130-pound trans female.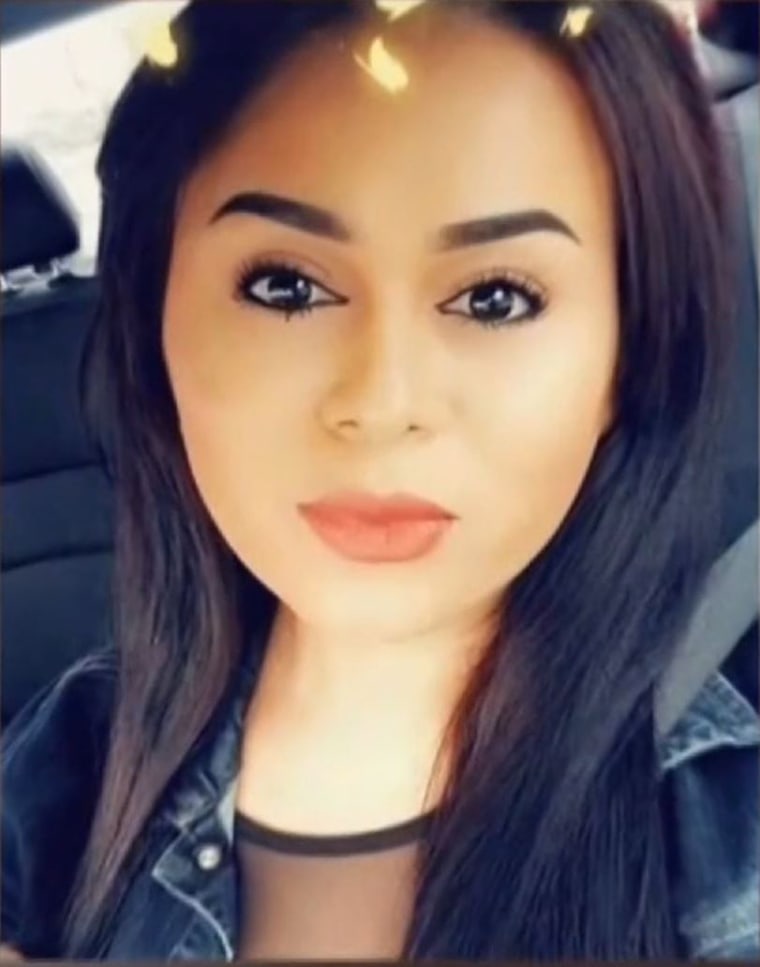 Four days before, on May 9, Carla Patricia Flores-Pavon, 26, a Latino transgender woman, was found unconscious in her Dallas apartment. She was taken to a hospital, where she was pronounced dead. Police told Dallas' NBC 5 that she had been choked to death.
Castro said the police do not believe the two cases are related.
Chuck Smith, CEO of LGBTQ advocacy organization Equality Texas, told NBC News the state is at the "epicenter of an epidemic of violence against LGBTQ people."
"Texas has the dubious distinction of leading the entire country in hate-related homicides of LGBTQ people in 2017, with seven Texans who were murdered," he said, citing a recent report from the National Coalition of Anti-Violence Programs.
This past week proved to be an especially deadly one for transgender people of color. A black trans man was shot and killed during an argument in Atlanta on Sunday. The man, Nino Fortson, 36, was initially misgendered in local news reports, but several LGBTQ advocacy groups on Wednesday confirmed that he identified as a transgender man.
"Forston's death is the first known homicide of a transgender man in 2018," the Human Rights Campaign, a national LGBTQ advocacy organization, said in a statement Wednesday. HRC listed Fortson as the 10th known homicide of a transgender person this year. If confirmed as a homicide, the unidentified Dallas victim would be the 11th, according to the organization.
HRC has been tracking the deaths of transgender people in the U.S. in acts of violence since 2013. The organization tracked at least 28 violent deaths of transgender people in the U.S. last year, the most the group has ever recorded.