The British government said Tuesday that it would ban the "abhorrent practice" of so-called gay conversion therapy as part of a 4.5-million-pound ($5.9 million) "LGBT Action Plan" to improve the lives of lesbian, gay, bisexual and transgender people in the U.K.
"These activities are wrong, and we are not willing to let them continue," the action plan, published Tuesday by the Government Equalities Office, said of the practice. "We will fully consider all legislative and nonlegislative options to prohibit promoting, offering or conducting conversion therapy. Our intent is protect people who are vulnerable to harm or violence, whether that occurs in a medical, commercial or faith-based context."
The 32-page action plan comes after the U.K. government released the results of a survey of 108,000 LGBTQ people, which found 2 percent of respondents had "undergone conversion therapy in an attempt to 'cure' them of being LGBT," and another 5 percent had been offered conversion therapies.
The survey also found "LGBT respondents are less satisfied with their life than the general U.K. population"; "more than two thirds of LGBT respondents said they had avoided holding hands with a same-sex partner for fear of a negative reaction from others"; and at least two in five respondents "had experienced an incident because they were LGBT, such as verbal harassment or physical violence, in the 12 months preceding the survey."
British Prime Minister Theresa May said the government's "LGBT Action Plan," which includes more than 75 commitments, aims to deliver lasting change.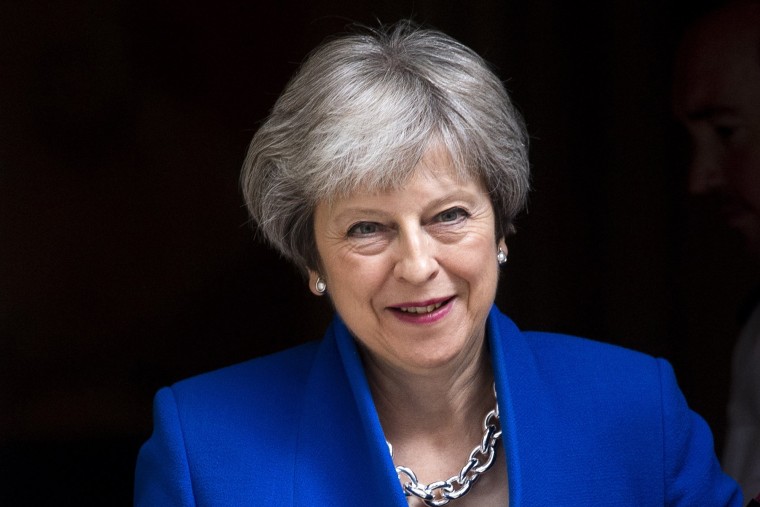 "No one should ever have to hide who they are or who they love," May said in a statement. "This LGBT Action Plan will set out concrete steps to deliver real and lasting change across society, from health and education to tackling discrimination and addressing the burning injustices that LGBT people face."
In addition to ending conversion therapy, the government's 75-point plan includes appointing a national LGBTQ health adviser to reduce the health inequalities LGBTQ people face and taking further action to prevent and report LGBTQ hate crimes.