The UK's first mental health helpline offering emotional support and information to people who identify as transgender, non-binary or gender-fluid has been rolled out nationwide, with project leaders confident the pioneering scheme will become a permanent fixture as of early 2018.
Mindline Trans+, co-run by local mental health charities Bristol Mind and Mind in Taunton and West Somerset, was expanded throughout the UK on August 1 after a successful six-month local pilot in southwest England.
According to project leader Linda Ling, the helpline provides a confidential safe space for transgender people — as well as their family and friends — to talk openly about mental health concerns without fear of being judged.
"We've been really encouraged by the number of callers we've had, and also the level of meaningful conversation," Ling told NBC News. "The callers have told us that they feel very supported and very grateful for a service that focuses on transgender issues."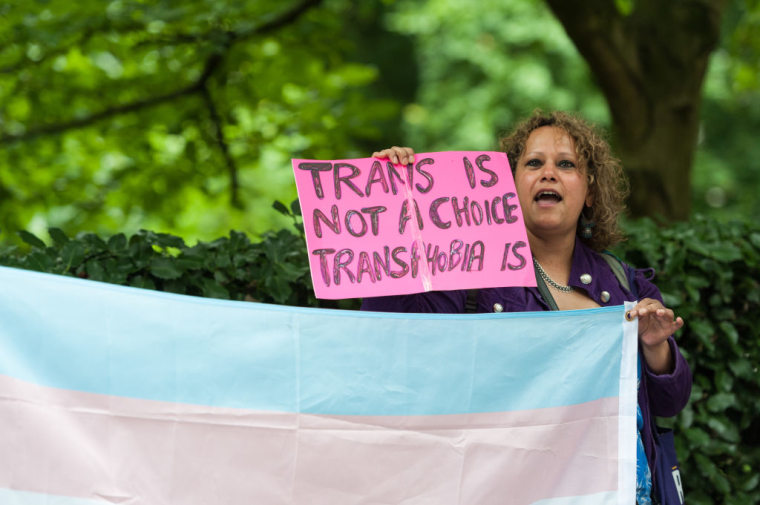 The initial project was partly inspired by a 2012 study carried out by the Edinburgh-based Scottish Trans Alliance, which shed light on the high prevalence of depression, anxiety and suicide ideation among those who identify as transgender, and the shortage of mental health services in the UK to tackle specific LGBTQ needs.
The study, which drew on the experiences of some 900 trans and non-binary individuals, making it the largest survey of its kind in Europe, showed that 58 percent of respondents had been so distressed at some point in their lives that they had sought urgent help or support. More than half had self-harmed, while more than a third had attempted suicide at least once in their lives.
Meanwhile, four in five participants said they would avoid certain social situations due to fear of discrimination, and more than 90 percent had been told that trans people were not normal. These societal issues could have a "significant impact" on health and wellbeing, the report concluded.
"Because of people's lack of knowledge and understanding, it creates stigma, which then forces people into isolation," Ling explained. "When people are isolated and lonely, they are at significantly higher risk of suicide."
In order to deal with the multifarious and complex problems of sometimes very vulnerable individuals, the volunteer call handlers at Mindline Trans+, many of whom are transgender or non-binary, undergo an intensive training process covering mental health, emotional support and trans awareness.
"It's certainly a benefit to have trans experience, but we also have fantastic volunteers who are trans allies, and they bring their own understanding and experiences," Ling said. "However, we're bound insomuch as we're not experts, we're not clinicians, so we can't necessarily give advice about hormonal transitioning, for example. But what we can do is put them in contact with the people who can."
Related: Lawmakers, LGBTQ Advocates Vow to Fight Trump's Trans Military Ban
The helpline, accessible two nights per week, has been receiving an average of five calls per four-hour session, although project leaders expect those numbers to rise as awareness of the service increases. If necessary, the helpline could be made available on a more regular basis, and the volunteer base expanded.
"It's kind of supply and demand. If it's needed, then we'll look at doing it," Ling said.
As the conversations are confidential and unrecorded, the demographics of the callers and the precise nature of their problems remain undisclosed. However, the volunteers are trained to provide support to different age groups, including children.
"There's nothing stopping a young person calling us — we're happy to listen to them," Ling said. "If we feel that it is a little bit beyond what we can offer, we have organizations such as Mermaids (the trans youth charity), or more local organizations that support children and young adults."
For now, the focus is on publicizing the service, mainly through social media and online LGBTQ support networks, but also through leaflets and posters in clinics, charity shops, colleges and universities.
"The hope and plan is that it will continue into a full service after March next year," Ling said.