The transformation of a Soviet-era monument in Kiev into "the world's largest man-made rainbow" was meant to trumpet Ukraine's willingness to celebrate diversity as it hosts the upcoming Eurovision Song Contest.
Instead, a dispute with far-right groups over the decision to color in the arch has highlighted a prevalence of homophobic attitudes despite the Western-backed government's pledge to promote lesbian, gay, bisexual and transgender rights.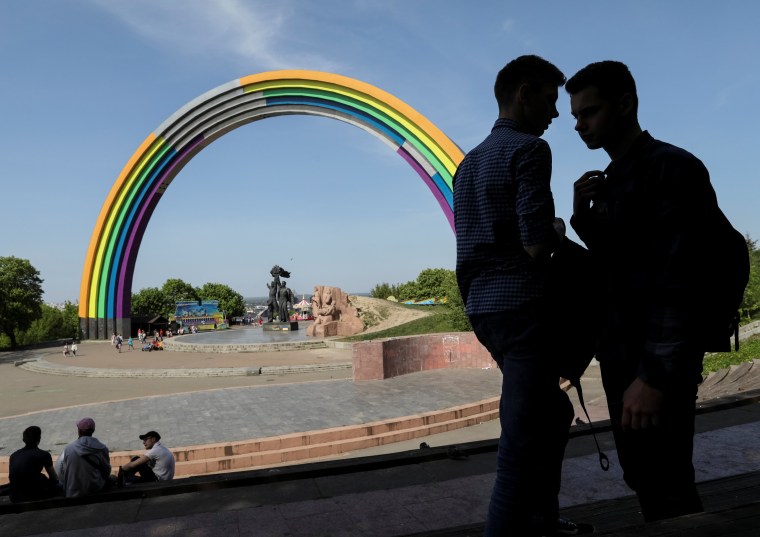 On April 27, members of the conservative nationalist Right Sector group staged a protest at the 100-foot-high "Friendship of Nations" arch in the center of Kiev, saying its rebranding amounted to "gay propaganda".
Their demonstration halted work on the monument, leaving its gray steel frame only partly covered in multi-colored stripes.
"The perverted symbolism that has spoiled the colors of the rainbow has provoked indignation among Ukrainians with traditional values," Right Sector said in a statement on Monday, praising the action of its members.
Their vocal objections demonstrated the durability of widespread homophobia in Ukraine, which only banned discrimination against gay people in the workplace in 2015, under pressure from the European Union.
At the time of the vote, parliament speaker Volodymyr Groysman, who is now prime minister, tried to reassure doubters, saying "God forbid" Ukraine would ever support gay marriage.
On Thursday, Kiev Mayor Vitali Klitschko said the city had "found a compromise" between the supporters and opponents of the rainbow plan. "The part that hasn't been completed will be covered with a Ukrainian decorative pattern," he said.
Related: Putin Supports Plan to Investigate Reported Abuse of Gay Men in Chechnya
It was not immediately clear if the decision would resolve the disagreement, which has added to the public relations setbacks Ukraine has suffered as it prepares to host the final stages of the Eurovision competition next week.
Several senior competition organizers resigned in February, citing concerns about transparency. In April, Russia vowed to boycott the competition after Ukraine said it would bar entry to its contestant -- because she had performed in Crimea after it was annexed by Russia in 2014.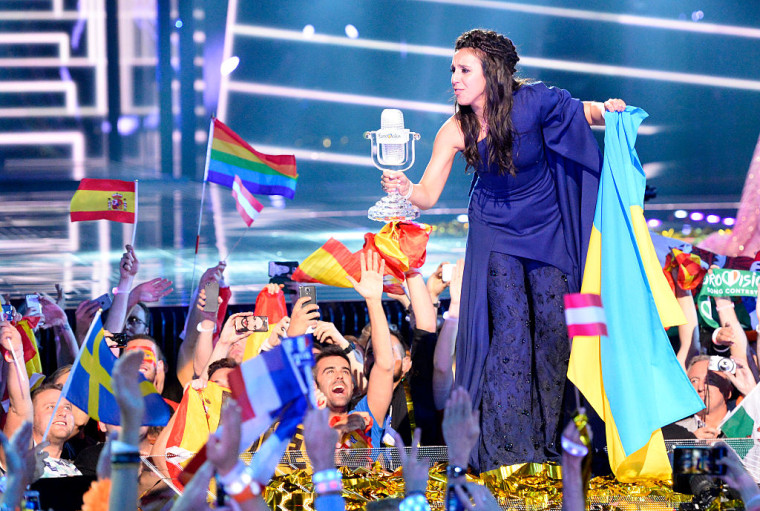 Ukraine won the right to host the contest, which attracts millions of television viewers across Europe, after its 2016 entry came first with a song about Stalin's mass deportation of ethnic Tatars from Crimea during World War Two.
The fate of the arch was already a subject of debate before the rainbow controversy.
Following the collapse of relations with Russia over Crimea and its role in Ukraine's separatist conflict, some called for the monument's removal as it was originally built to celebrate the unification of Russia and Ukraine within the Soviet Union.