The 72nd session of the United Nations General Assembly concluded this week, and among the packed events during the two-week gathering was a meeting of the U.N.'s LGBTI Core Group. Now 9 years old, the group is composed of representatives from 26 member states, along with the U.N.'s Office of Human Rights and two advocacy organizations — Human Rights Watch and OutRight International. The group's mission is to advocate for the rights of sexual and gender minorities globally, with an emphasis on ending violence and discrimination.
But while the U.S. had taken a leading role in the U.N. LGBTI Core Group during the Obama years, its participation this year was noticeably muted.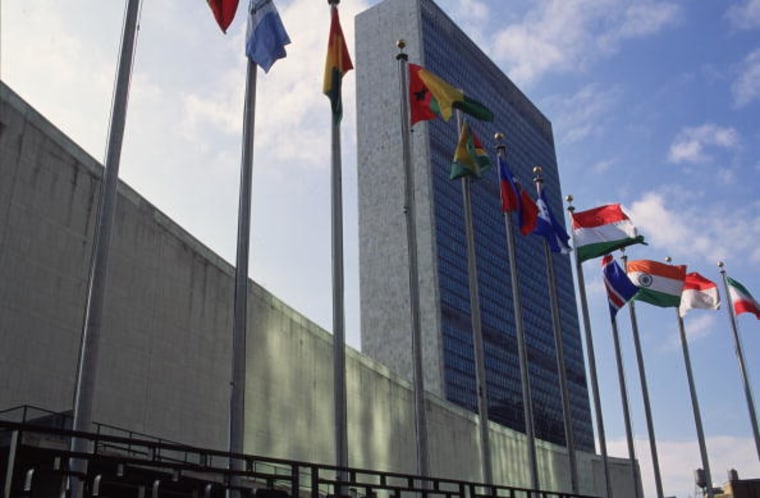 "Historic Advances"
U.N. High Commissioner for Human Rights Zeid Ra'ad Al Hussein addressed the forum, noting the recent "historic advances" in LGBTQ rights globally, including Malta's 2015 Gender Identity, Gender Expression and Sex Characteristics Act. The measure allows for individuals to alter identity documents to reflect their gender identity quickly, and without requirements to undergo medical evaluation or surgical procedures. The Act has been praised by intersex advocates because it prohibits any surgical intervention on children that can be deferred until the child is old enough to consent.
Maltese Prime Minister Joseph Muscat, also present, remarked on what he called the country's "transformation" with respect to LGBTQ rights — from one that actively opposed European Union reforms regarding LGBTQ discrimination to one leading the European pack. "It can be done," he said.
Setbacks for "Fragile" Gains
Along with historic advances, the High Commissioner acknowledged setbacks in what he called "fragile" gains for LGBTQ rights.
"Populist forces are still with us, and civil society is under growing pressure. Legal frameworks that took decades to secure are being undermined as opportunistic politicians present people with a false choice, a fatal choice between survival and freedom," he said. "As always, when rights are rolled back, it is minorities that are most exposed — immigrants, religious minorities, racial minorities and, of course, lesbian, gay, bi, trans and intersex people."
Zeid said his office often reports "a landscape of brutal violence and widespread discrimination, fueled by negative public attitudes and in many cases actively sanctioned by the State." He urged that LGBTQ people are "full members of the human family" and called for dialogue "between countries and within them."
"We must push forward and overcome the obstacles to equality — in workplaces, schools, the law-courts and the streets. The time for justice is now," he added.
"Nobody From the U.S. Took the Floor"
Zeid and Muscat were joined at the U.N.'s LGBTI Core Group meeting by Argentine Vice President Gabriela Michetti, Costa Rican Vice President
 Ana Helena Chacón Echeverría, Belgian Deputy Prime Minister Alexander De Croo, among others. Kelley Currie, ambassador to the Economic and Social Council (ECOSOC) of the United Nations, represented the U.S. at the event but did not speak.
Ambassador Currie was not immediately available for comment.
Boris Dittrich, advocacy director of the Lesbian, Gay, Bisexual and Transgender Rights Program at Human Rights Watch, remarked upon the changing role of the U.S. within the group.
"We co-founded he LGBTI Core Group about 10 years ago under president G.W. Bush. At the time, the U.S. didn't want to become a member of the core group. Then Obama became president, and the U.S. took the initiative to become a member of the core group and was very active in helping to organize these events," Dittrich explained.
Related: Trump Administration Will Urge Court to Rule Against Gay Workers' Rights
Under Obama, Dittrich said there was always a high-level representative present at the U.N. LGBTI Core Group meeting, such as former Vice President Joe Biden and former Secretary of State John Kerry.
"We invited U.N. Ambassador Nikki Haley, and she couldn't come," Dittrich said. "Nobody from the U.S. took the floor. They could have done so if they wanted to, if someone from the agreed upon level was in the room. Kelley Currie was not of that level and was therefore not allowed to speak."
"It highlights how they are viewing equal rights for LGBT people, he added. "Hopefully next time they will realize this is an important meeting."
Need for "Political Leadership"
OutRight International Executive Director Jessica Stern, who moderated the U.N. LGBTI Core Group discussion, said "political leadership" is needed to attain LGBTQ equality globally.
"There is no question that LBGTI people know what will make us safe, healthy and have vibrant communities," Stern said, "but we don't have a lot of leadership that will put their necks on the line."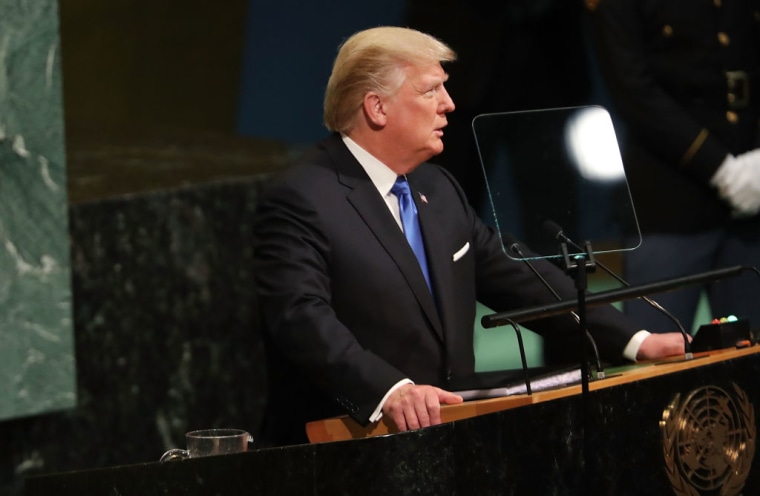 As for the leadership the U.S. did provide, President Donald Trump's first address before the U.N. General Assembly came under harsh criticism from LGBTQ advocates, including OutRight International.
"Time and time again, President Trump has threatened to curtail the United States' obligations to the international human rights system and to the United Nations itself," Stern said in a statement. "In his remarks ... the word he said most often — sovereignty — underscored that his political agenda promotes political isolationism and undermines the global cooperation that protects vulnerable people from natural disasters, corrupt governments, and civil war."
Stern juxtaposed Trump's remarks, which did not mention human rights or marginalized groups, to the remarks made by Zeid Ra'ad Al Hussein. "Within 24 hours," Stern said, the High Commissioner issued a "substantial rebuttal to the argument that sovereignty must trump human rights."
Stern said the U.S. should tear a page from Malta's playbook when it comes to LGBTQ rights.
"I was enormously inspired by the Prime Minister of Malta," Stern said, noting his moves to extend LGBTQ rights under his government. "What an opportunity to show leadership on the world stage. That is kind of leadership the U.S should aspire to."
Related: Dozens of LGBTQ People Reportedly Arrested in Azerbaijan
Dittrich said meetings such the U.N.'s LGBTI Core Group meeting are important because they give local activists around the world traction against their own governments.
"In about 73 countries in the world, it is still a crime to love someone of the same gender," Dittrich said. "When [world leaders] take the floor, and they say LGBTI rights are human rights, and we have to treat people equally, that sends important and symbolic message at to the rest of the world."
The meeting included a discussion about Chechnya, where gay men have reportedly been subject to detention and deadly abuse. Stern said meetings like this one "send a message to people there that there is leadership from governments around the world, even if it hasn't been across the board." And perhaps more importantly, she said, they "give people hope."