USA Network's new show "Eyewitness," premiering October 16, is about a number of things: a small police department trying to solve a triple homicide, two young boys trying to reconcile their feelings for one another and a local sheriff figuring out how to balance her work life with her obligations to her loved ones. But, for showrunner Adi Hasak, the show is, above all, about each character figuring out his or her own identity.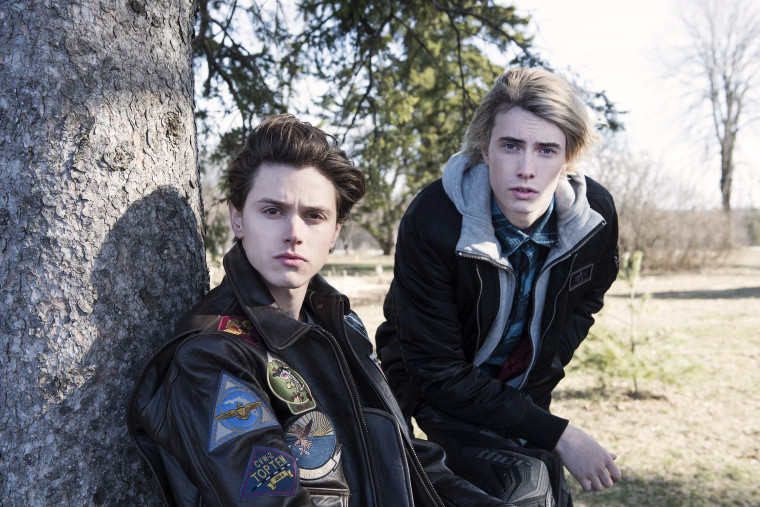 "Because this is a thriller where you find out who the killer is early on, the show doesn't fall into being a whodunit. It doesn't focus on who figuring out who the killer is, so we can figure out who the characters are," Hasak told NBC OUT. "This gives us the opportunity to explore and respond to the relationship between the boys at this specific point in their lives. We focus on them in the search for their identity. It's a character study wrapped in a thriller."
At the center of the plot of "Eyewitness" are two boys, Philip and Lukas, who become witnesses to a vicious murder that interrupts their romantic encounter. Philip grew up in housing projects in Queens, while Lukas is a native of a small, rural town. Philip is more comfortable with his sexuality, while Lukas' attempts to come to term with being gay often lead to violent outbursts.
"They're two parts of the same character," Hasak said. "We didn't want to only do the whole 'one boy is insecure, one isn't' thing, but their strength is that they are, in some ways, opposites. I really enjoyed writing the character of Philip. He's very empowered, and very smart and able for someone of his age. He has his own insecurities about being a foster child, but Lukas' and Philip's strength is being the two sides of the same issue. A lot of people focus on Lukas and his journey, but I think Philip is a really compelling character."
Lukas' journey toward self-actualization hits a couple of snags throughout the series. Scared of what people will think of him and how they will treat him if they were aware of his sexuality, Lukas' attempts to hide the truth often cause him to lash out, and his paranoia about being seen with Philip forces their initial interactions to be entirely clandestine.
Combining this inner journey with the anxiety that Philip and Lukas both feel about their involvement in the triple murder as witnesses and the danger of being found by the killer is exactly why the thriller genre becomes perfect for the story.
"It's the heightened anxiety—the thriller is complimentary to the characters. It's a metaphor for their states of mind as they ask themselves who they are."
RELATED: 'Drop Dead Diva' Creator Set to Debut New Show, 'Notorious'
"Eyewitness" is an adaptation of the Norwegian television series "Øyevitne," which ran in October of 2014. Hasak had contacts at NRK, the production company of "Øyevitne," who showed him the show while he was working on "Shades of Blue." Taken by the story, Hasak decided to bring the series to American television.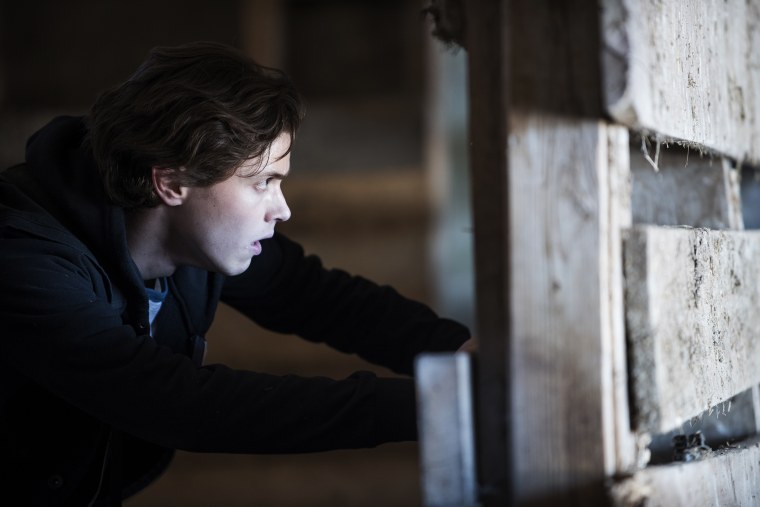 During casting, Hasak was in contact with the original creator in Norway, who went through 600 boys in order to find their two leads for "Øyevitne." Tyler Young, who plays Philip, was one of the first to walk into the audition room. "He came into the room, and I said, 'That's Philip," Hasak said. Finding James Paxton, who plays Lukas, took a little while longer, but once the two were together, Hasak knew he had found the perfect match.
"They had that chemistry, and they became really close friends during the filming. Getting Julianne Nicholson, who plays Sheriff Helen Torrance, was luck of the draw—I'm a big fan, and she was available. The relationships between Helen and her husband and between Lukas and Philip are the two pillars of the show."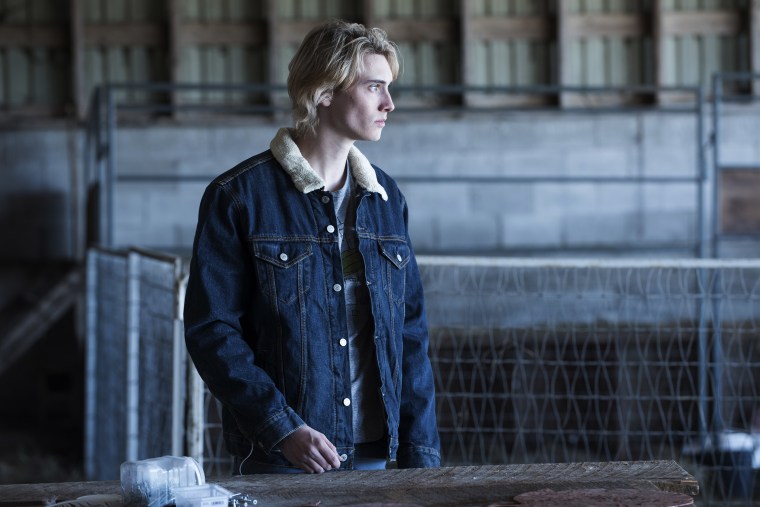 For Hasak, "Eyewitness" is not only an opportunity for the audience to connect with these characters on a personal level, but also an opportunity for Hasak to tackle a different kind of project than his first show, "Shades of Blue."
"'Shades of Blue' is a big network show with lots of executive producers, so it was like going to the major leagues on day one. It's a very ambitious show, so the transition was a little difficult, going from being a feature writer to working with 12 other writers and maintaining my voice. But 'Eyewitness' is a much more intimate storyline. I haven't written specifically for actors before, as Jennifer Lopez and the other cast members for "Shades of Blue" came on after the script was finished. I've become enamored with writing for actors—"Eyewitness" has become a much more personal narrative as a result."