The Utah-based Ogden's Own Distillery, which caused a stir in 2012 with its polygamy-themed Five Wives vodka, is now out with a Five Husbands vodka, a rebranded version of its signature liquor to celebrate LGBTQ pride month in June.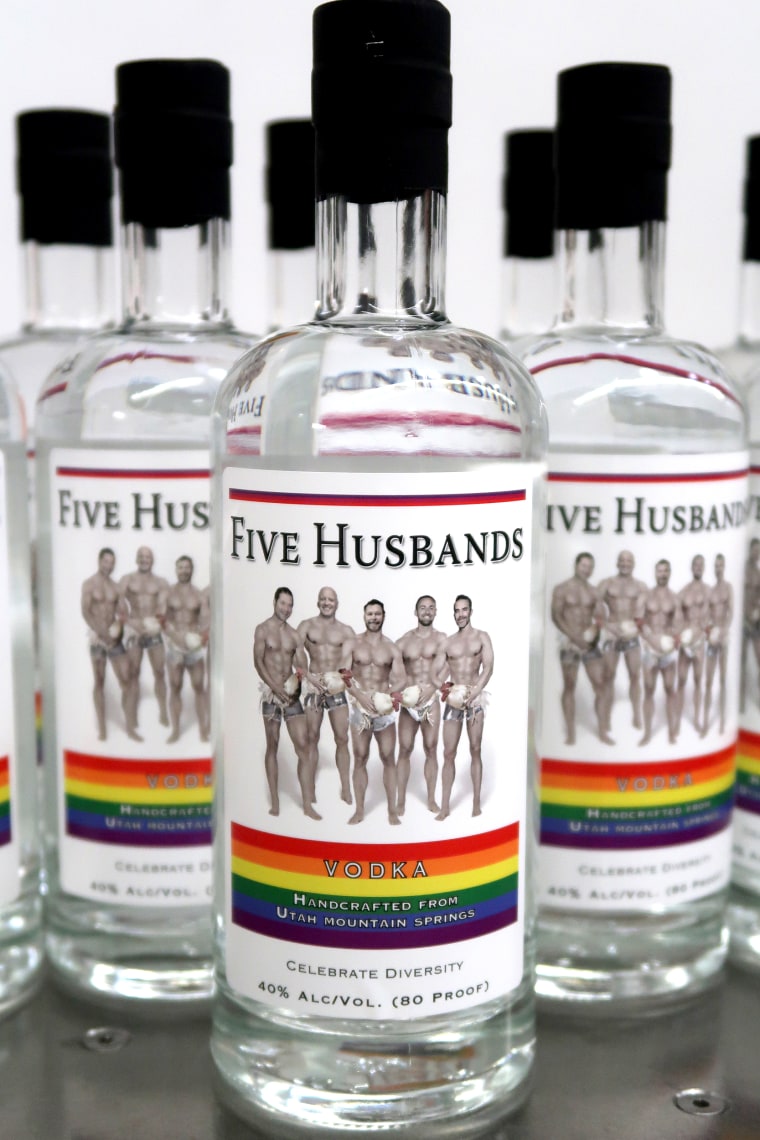 The limited edition vodka, which features five hunky men with nothing but roosters covering their nude bodies, is the official liquor of the 2019 Utah Pride Festival.
Steve Conlin, CEO of Ogden's Own Distillery, said the underrated progressiveness of Mormon-majority Utah and the success of Five Wives vodka — which has won half a dozen taste awards since making a splash on the Utah liquor scene seven years ago — was part of the reason he wanted to launch the gay-themed limited edition.
"Believe it or not, under the surface, Utah is a pretty fun and wild place," Conlin said, adding it is "really progressive once you get past the religion." He noted that Salt Lake City, the state's capital, elected Jackie Biskupski, a lesbian, as mayor in 2016.
Conlin also said said he's long wanted to sponsor the Utah Pride Festival. "There's something really magical about seeing people being able to express themselves and be themselves," he explained.
Prior to pitching the idea of the Five Husbands vodka to the Utah Pride Center, which runs the Utah Pride Festival, Conlin said he "put some feelers out into the community to make sure i wasn't misjudging my sense of humor." After receiving positive feedback, he added, "we ran with it."
"It kind of all came together at the right time," Conlin said.
Liz Pitts, the director of community engagement for the Utah Pride Center, told local news outlet Q Salt Lake that "having a local company willing to support our event is really meaningful."
"We are a festival that celebrates our local community, and we are excited when homegrown companies want to be part of it in such a fun way," she said.
Approximately 3,000 bottles of Utah-made Five Husbands vodka will be headed for liquor stores — and the 2019 Utah Pride Festival, which will take place June 1 and 2 in Washington Square in Salt Lake City.