At the dawn of the year 2010, few Americans could predict that the coming decade would revolutionize the legal and cultural landscape for lesbian, gay, bisexual, transgender and queer people. After all, it was only in 2003 that homosexuality was decriminalized across the country, thanks to a landmark Supreme Court ruling.
Over the past 10 years, the United States saw the nationwide legalization of same-sex marriage, the emergence of transgender rights as the central frontier in the LGBTQ rights battle and the introduction of PrEP to fight the HIV epidemic. The decade also saw tragedies and setbacks, like the Pulse nightclub shooting in Orlando and the trans military ban.
As the 2010s come to a close, NBC Out looks back to some of the decade's many LGBTQ milestones.
-2010-
'Don't ask, don't tell' repeal signed into law
Following through on a campaign promise, President Barack Obama on December 22, 2010, signed the repeal of "don't ask, don't tell," the 1994 Clinton administration policy that banned military service by openly gay people. DADT was a compromise after Clinton failed to deliver on a 1992 campaign promise to allow gay and lesbian Americans to join the military. The repeal went into effect in September 2011.
-2011-
New York passes the Marriage Equality Act
Governor Andrew Cuomo signed the bill into law on June 24, 2011, just hours after the New York State Senate passed the Marriage Equality Act. Spontaneous celebrations erupted across the state and particularly at New York City's Stonewall Inn, the birthplace of the modern LGBTQ rights movement.
Hillary Clinton: 'Gay rights are human rights'
In an echo of her iconic 1995 speech in Beijing as First Lady, where she declared that "human rights are women's rights and women's rights are human rights," Secretary of State Hillary Rodham Clinton delivered a speech on Dec. 6, 2011, to the United Nations declaring, "Gay rights are human rights, and human rights are gay rights."
-2012-
Biden announces support for gay marriage
Ahead of President Obama's widely telegraphed "evolution" on same-sex marriage, Vice President Joe Biden in a May 2012 appearance on NBC News' "Meet the Press" announced that he was "absolutely comfortable" with same-sex marriage.
FDA approves Truvada as HIV PrEP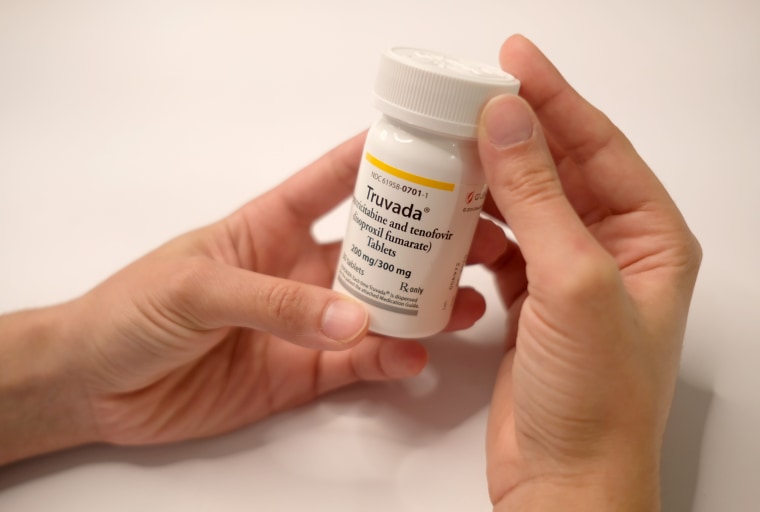 In July 2012, the Food and Drug Administration approved Truvada as HIV pre-exposure prophylaxis, or PrEP, to prevent HIV acquisition in high-risk individuals, particularly gay men and transgender women. PrEP was controversial when approved but has grown more widely used and accepted as cities, states, and the federal government have moved to widely promote its use as a tool to end the HIV epidemic. In places like New York City that have high rates of PrEP uptake, HIV infection rates have begun to decline.
Tammy Baldwin elected to U.S. Senate
Wisconsin's Tammy Baldwin became the first LGBTQ person ever elected to the U.S. Senate in November 2012. But even then, Baldwin — who was first elected to political office more than three decades ago at 24 — was no stranger to making history. In 1998, when she was elected to the House of Representatives, she became the first gay woman and the first openly LGBTQ nonincumbent elected to either chamber of Congress.
-2013-
Supreme Court axes Defense of Marriage Act
The Defense of Marriage Act, or DOMA, passed in 1996 in response to Hawaii's brief flirtation with legalizing same sex-marriage, was ruled unconstitutional by the Supreme Court in the June 2013 landmark U.S. v. Windsor decision. The ruling allowed federal benefits to flow equally to same-sex married couples in Washington, D.C., and the 12 states where gay marriage was then legal.
-2014-
Laverne Cox appears on cover of Time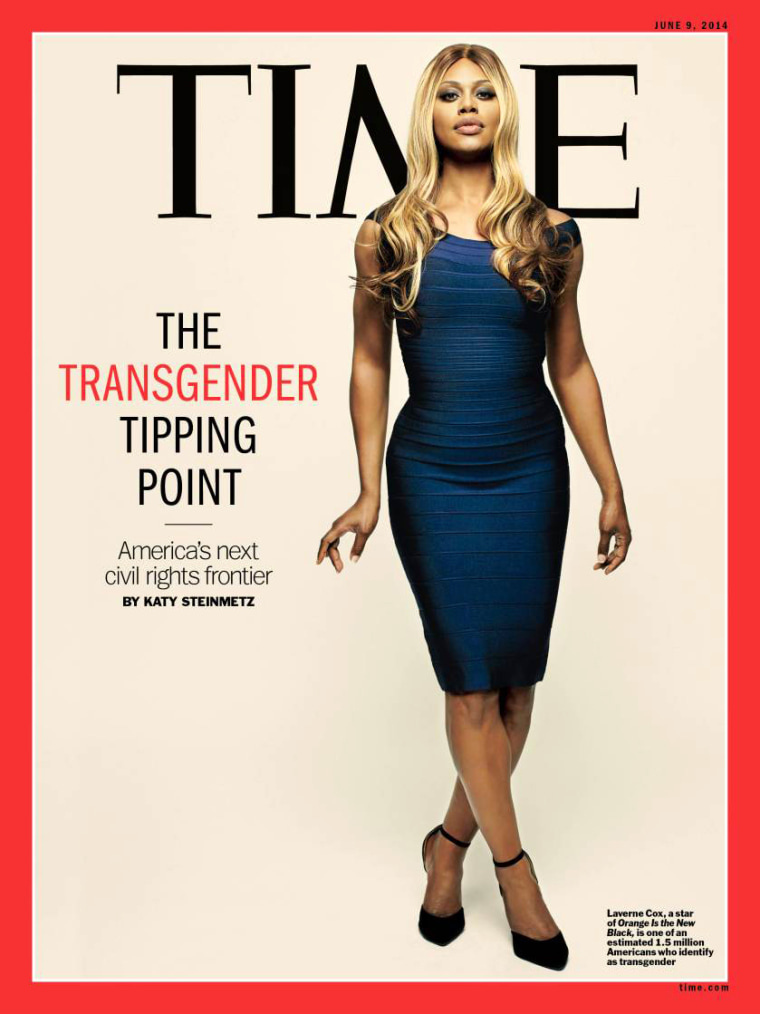 Laverne Cox, best known for her role in the hit Netflix series "Orange Is the New Black," became the first transgender person to appear on the cover of Time magazine in June 2014. A month later, she became the first trans person to be nominated for an Emmy.
-2015-
Caitlyn Jenner comes out as transgender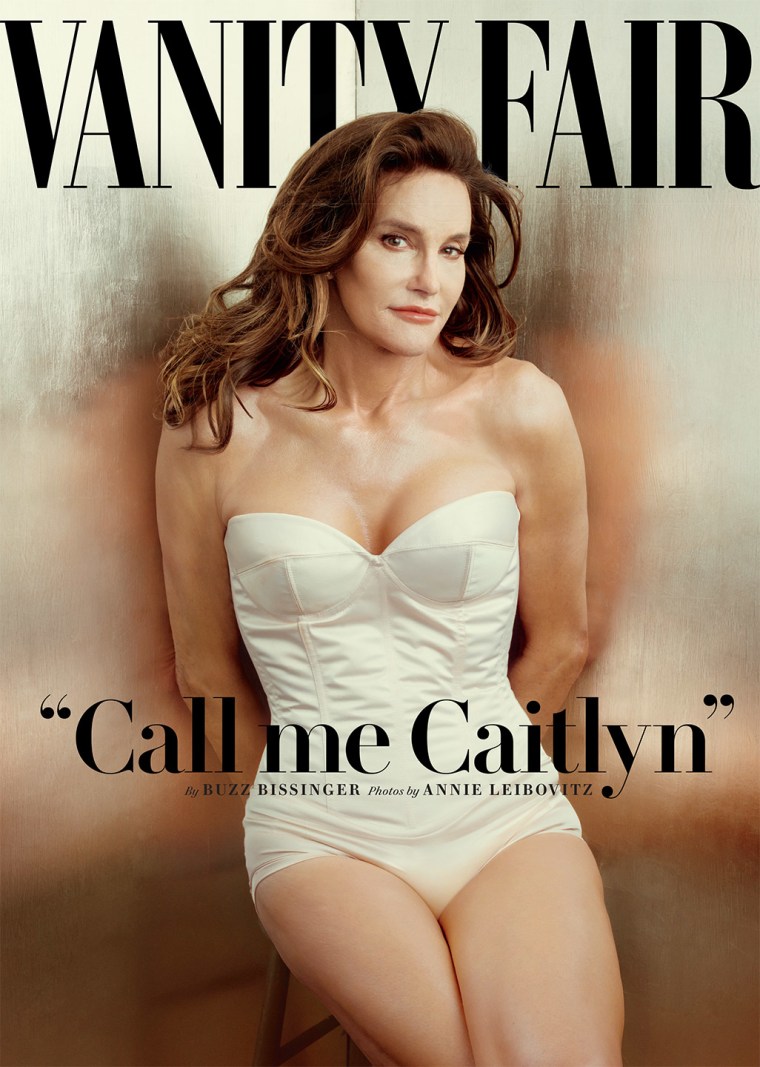 In a coming out heard 'round the world, Olympic gold medalist Caitlyn Jenner came out as transgender in a glamorous June 2015 Vanity Fair cover photo shot by photographer Annie Leibovitz.
Supreme Court ruling legalizes gay marriage
Citing its 2013 decision that overturned the Defense of Marriage Act, the Supreme Court in the landmark June 2015 Obergefell v. Hodges decision found a constitutional right to marriage that included same-sex couples, legalizing gay marriage nationwide. In an iconic image beamed around the world, the White House was lit in the colors of the LGBTQ pride flag to celebrate the ruling.
-2016-
Pulse nightclub massacre
A gunman opened fire in the Orlando LGBTQ nightclub Pulse on June 12, 2016, killing 49 people. The shooting was briefly the deadliest mass shooting in U.S. history. In a subsequent trial of the shooter's wife, details emerged showing that the gay club Pulse was chosen randomly after heterosexual clubs appeared to be too securely guarded.
Obama makes Stonewall a National Monument
The still-running New York City gay bar became the first National Park Service-operated national monument dedicated to LGBTQ rights on June 24, 2016.
Transgender military ban repealed
On June 30, 2016, Secretary of Defense Ash Carter announced that transgender Americans would be permitted to serve in the armed forces, sealing President Obama's legacy as a leader in LGBTQ equality in the military. "This is the right thing to do for our people and for the force," Carter said.
Kate Brown elected governor of Oregon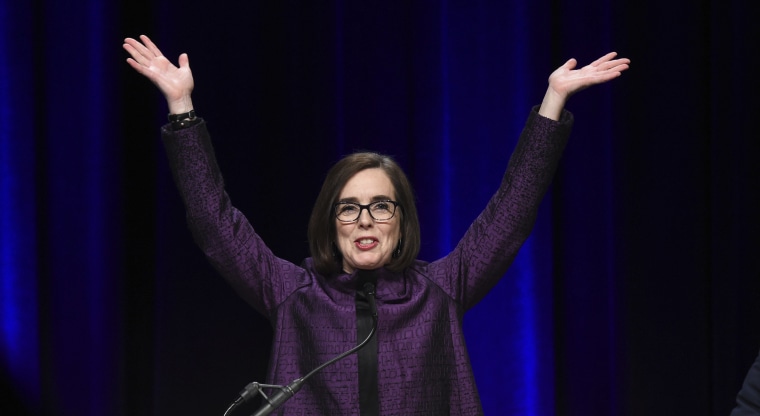 Kate Brown, an out bisexual, made history in November 2016 when she became the first openly LGBTQ person to ever be elected governor of a U.S. state. She had become the governor by default the year prior, after the state's longest-serving governor, John Kitzhaber, resigned amid a scandal.
-2017-
'Moonlight' wins Best Picture Oscar
The 2016 film tracks Chiron, a young black man, who is coming to terms with his homosexuality. "Moonlight" dazzled festival audiences and critics before becoming the first ever LGBTQ-centered film to win an Academy Award for best picture in 2017.
Trump tweets transgender military ban
In a series of early morning tweets on July 26, 2017, that reportedly took the Department of Defense by surprise, President Donald Trump announced that he was reinstating the repealed ban on transgender military service.
Danica Roem elected to Virginia legislature
After winning her seat in the Virginia House of Delegates on November 7, 2017, Danica Roem, a former journalist, became the first openly transgender person to be elected and serve in any U.S. state legislature
-2018-
'Rainbow wave' ushers in over 150 LGBTQ officials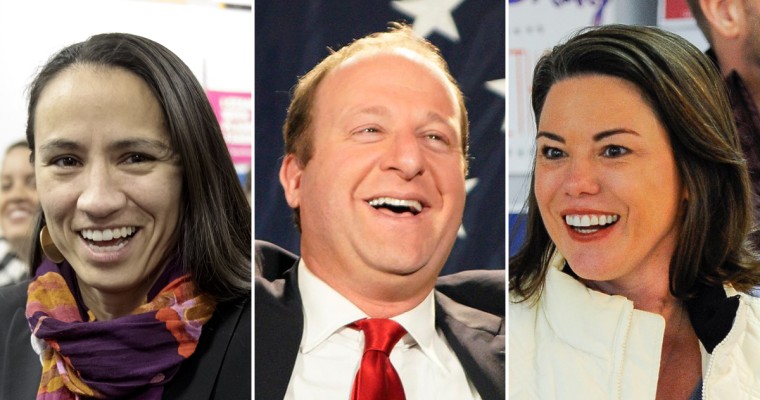 The LGBTQ candidates who saw victory in November 2018's "rainbow wave" included Democrat Jared Polis, who became the first openly gay man elected governor in the United States, and Democrat Sharice Davids, who flipped her district in Kansas against a four-term incumbent to become the first openly LGBTQ member of Congress from Kansas and one of the first two female Native Americans elected to Congress.
-2019-
Pete Buttigieg announces presidential run
In a video posted to Twitter on Jan. 23, 2019, Pete Buttigieg announced the formation of his presidential campaign exploratory committee. The millennial mayor spoke to NBC News and said he once "believed that coming out might be a career death sentence." Buttigieg is the first openly gay man to ever appear in a Democratic primary debate.
50th anniversary of the 1969 Stonewall uprising
On June 28, 2019, the 50th anniversary of the New York City riot that sparked the modern gay rights movement, #Stonewall50 transformed into a giant global celebration of LGBTQ rights. New York City even hosted dueling, record-breaking LGBTQ pride marches
'They' is Merriam-Webster's word of the year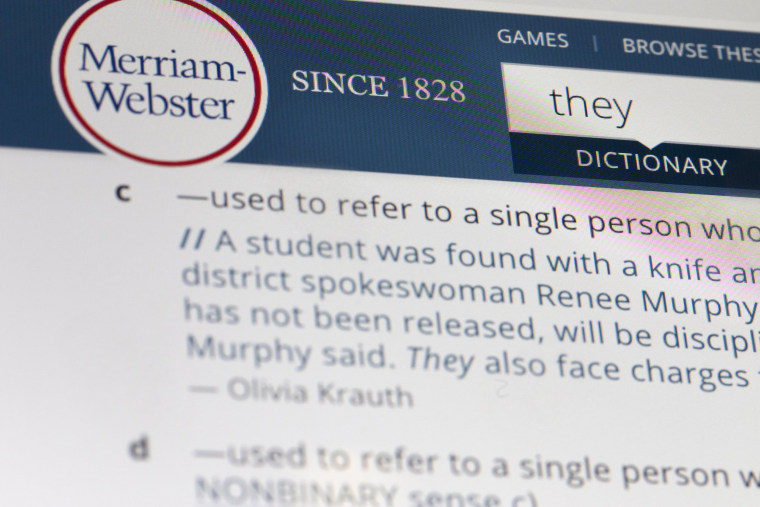 In a "data-driven" decision guided by internet users' searches, the dictionary brand announced in mid-December that the word of the year is the nonbinary singular pronoun "they," which preferred by some transgender and nonbinary people. Merriam-Webster added the entry in September.