Drugstore chain Walgreens has adopted a new companywide policy that permits customers to use store bathrooms that align with their gender identity. The policy was announced after a customer said a Walgreens employee forbade her from using the women's restroom because she "dressed like a man," according to a statement issued this week by the ACLU's Southern California chapter.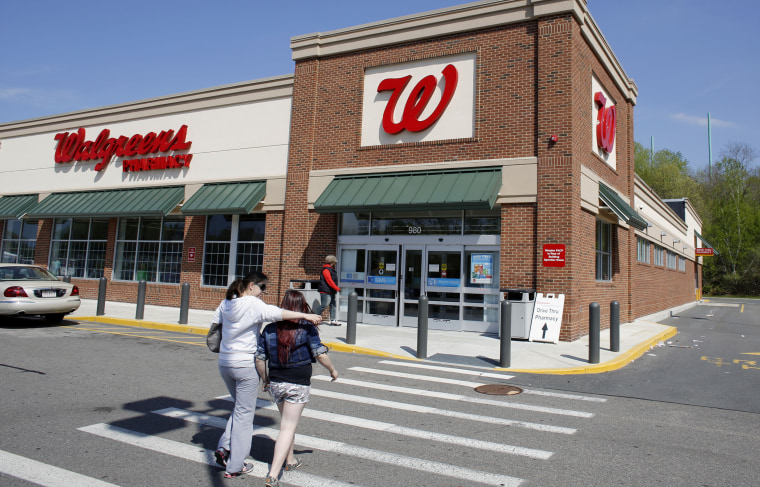 Jessie Meehan was on her way to a Los Angeles LGBTQ pride festival last year when she stopped at a Walgreens in Hollywood. After spending approximately $20 in the store, she asked a sales associate to open one of the bathrooms for her. Meehan said the employee refused to allow her in the women's restroom and instead insisted Meehan use the men's facility. The store manager, according to ACLU SoCal, agreed with the sales associate and denied Meehan use of the women's bathroom.
"I am a woman. I identify as female," Meehan said in a video posted to ACLU SoCal's website and YouTube. "She can't tell me which one to use. It's illegal to do that." In the video, Meehan discloses that she's been discriminated against her whole life due to her appearance, but this was the first time she decided to do something about it.
Following the incident, Meehan emailed Walgreens customer relations and sought out the help of ACLU SoCal. One of the organization's staff attorneys, Amanda Goad, began a series of discussions with Walgreens, which ACLU SoCal said eventually led the drugstore giant to issue a new "Transgender Inclusion" policy to be implemented across its 8,000 stores nationwide.
"All individuals have a right to use restroom facilities that correspond to the individual's gender identity, regardless of the individual's sex assigned at birth," the new policy, dated Nov. 21, 2017, states. "Walgreens family of companies subscribes to a policy of non-discrimination on the basis of sex, sexual orientation, gender identity, or gender expression/presentation."
Walgreens was named one of the "Best Places to Work for LGBT Equality" by the Human Rights Campaign earlier this year, and ACLU SoCal, which published the Walgreens policy memo on Monday, noted the drugstore chain "is known as an LGBTQ-friendly company."
"Everyone needs safe restroom access, and California law protects every person's right to access restrooms based on their gender identity in workplaces, schools, and business establishments," Goad stated. "It's important for businesses to make sure their employees understand that requirement, just like Walgreens is now doing, because Jessie Meehan had the courage to stand up for her rights."