"We fought! And we WON!"
That's how a military wife and mom stationed in Germany summed-up her family's victory over an official who had barred her transgender daughter from using the girls' bathroom at the school on base.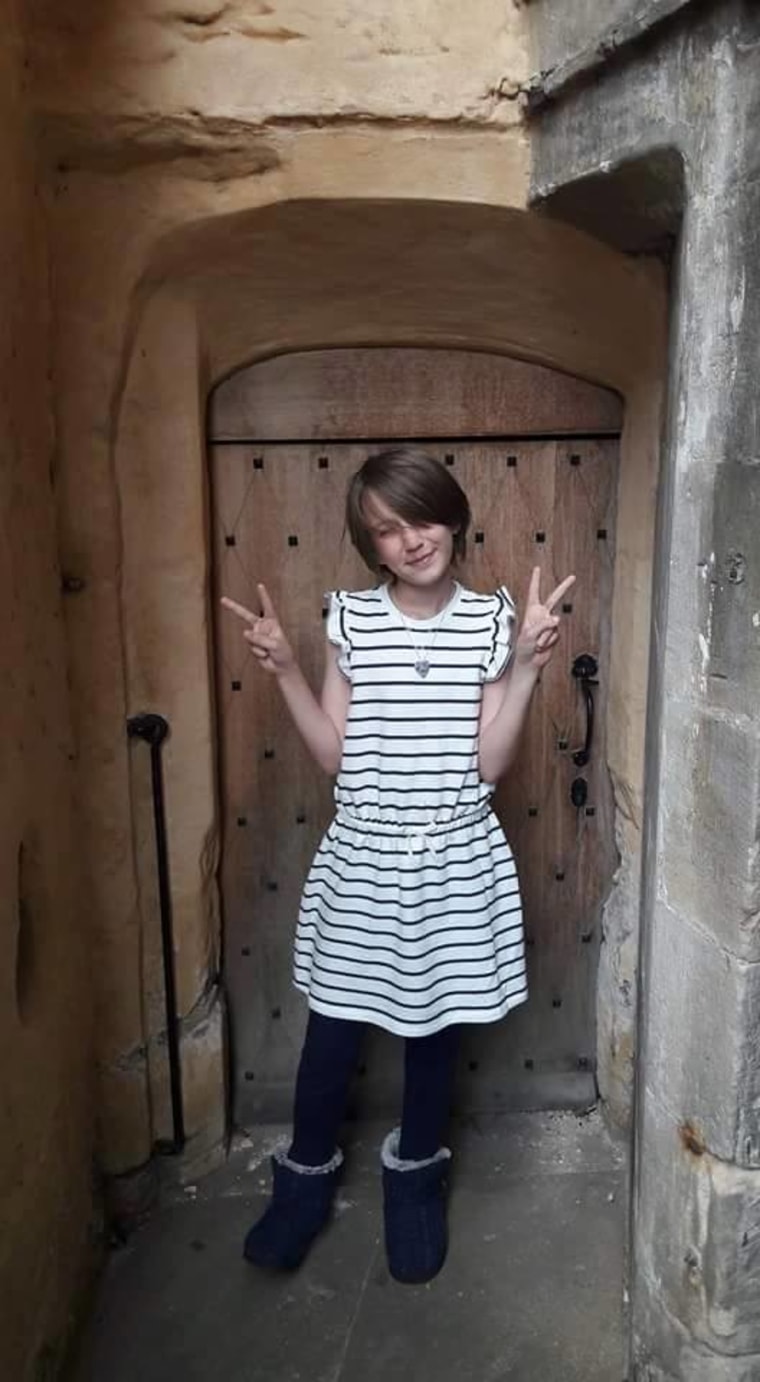 On Friday, following a report by NBC OUT, the mom, Jess (who asked NBC OUT to withhold her family's last name to protect their privacy), said Defense Secretary Ashton Carter himself let her family know via email he was stepping in to set things right.
Jess, whose husband serves at Ramstein Air Base, posted this on Facebook:
"Here is the BIG news everyone!! We fought! And we WON!!!!! Last night we heard back from the Secretary of Defense (yes I mean THE US Secretary of Defense) And because of our Fight now ALL TRANSGENDER KIDS in ALL department of Defense schools can now use the bathroom and Locker Room of their gender Identity!! Mic Drop!!!!!!"
The U.S. Department of Defense Education Activity (DoDEA) operates 191 schools in 12 foreign countries, seven states, Guam and Puerto Rico. It serves more than 82,000 children of active duty military and and DoD civilian families.
Jess's 11-year-old daughter, who goes by the name Blue, is a 5th grade student at Ramstein Intermediate School, one of four schools at Ramstein Air Base. Blue came out over the summer and was accepted by most of her classmates, as well as the school's administration.
But three days after sending the parents of Blue's classmates a letter announcing she'd be using the girls' bathroom following the Columbus Day weekend, that decision was overruled.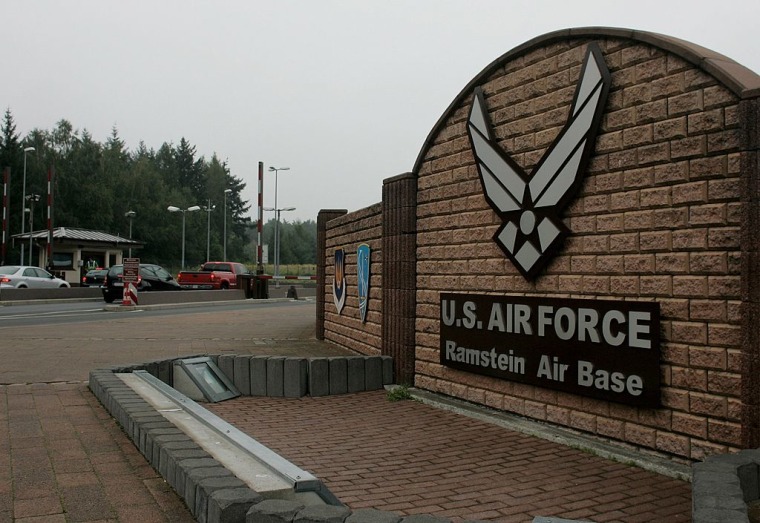 According to Jess, Liz Dunham, the superintendent in charge of the Bavaria district of the DoDEA, told her and her husband Blue would have to use the boys' bathroom or gender-neutral, single-stall bathrooms three flights below her classroom.
"She's terrified of having to use the boys' bathroom," Jess told NBC OUT.
Jess said she informed Dunham that transgender students at the high school and middle school on base were able to use the restrooms matching their gender identity, but she said Dunham "didn't really care."
"She insisted that DoDEA doesn't have a policy yet, even though there was a letter sent to parents by DoDEA about its transgender policy."
Jess said she reminded Dunham of that letter but was rebuffed. Dunham, according to Jess, said the letter stated there will not be discrimination but didn't specifically state the policy on bathroom use.
Jess revealed in a Facebook message Friday that the DoDEA assured her Friday was the last day her daughter would have to choose between a gender-neutral bathroom three flights and a courtyard away from her classroom or waiting to urinate until the school day was done.
"Today she was still holding it. As she did not know yet. The article came out after she had already gotten home. We met with the chief of staff for DoDEA today he confirmed that yes indeed DoDEA will be implementing this at all 190 schools. They may take a week or two to fully implement (they would like some suggestions on how to best do that) but Blue will be using the girls bathroom on Monday!"
Earlier Friday, the head of the nation's largest LGBTQ military family advocacy group called on the Pentagon to address this case of gender identity discrimination.
"This superintendent's decision to violate the civil rights of this transgender student is alarming," Ashley Broadway-Mack, president of the American Military Partner Association, stated. "All students, regardless of their gender identity, deserve to be able to go to school in an environment free from discrimination and harassment. The Department of Defense school system is currently observing October as National Bullying Prevention Month, yet this superintendent has unacceptably chosen to single out and discriminate against a student because of her gender identity. Transgender youth already face high rates of marginalization, bullying, and harassment, and we urge the Director of the Department of Defense Education Activity, Mr. Thomas Brady, to immediately step in and correct this unconscionable decision."
At the time of this article's publication, neither the Pentagon nor Superintendent Liz Dunham had responded to requests for confirmation of the decision to let Blue use the girls' bathroom starting Monday.
Dawn Ennis is an award-winning journalist who was the first to transition in a network TV newsroom. She is now a freelance writer, producer and editor, as well as a widow, a single parent of three children, and the subject of an award-winning documentary, Before Dawn/After Don. Ennis is also on YouTube, onTwitter and blogging at lifeafterdawn.com