Just days after the Associated Press provided an in-depth look at the massive economic impact of North Carolina's controversial House Bill 2 — the so-called "bathroom bill" Republicans passed a year ago — lawmakers in the state struck a deal to repeal and replace the bill.
The original legislation, commonly known as HB2, limited LGBTQ rights in the state and restricted which public restrooms transgender people can use. Following the bill's passage in March of last year, the Tar Heel state faced a major political and financial backlash. On Monday, an AP analysis found the bill would end up costing North Carolinians $3.76 billion in lost business over a dozen years.
So, now that HB2 has been repealed and replaced, will it be business as usual in North Carolina? Not quite.
'Fake Repeal'
LGBTQ advocates have slammed the agreement as a "fake repeal." Chad Griffin, president of the Human Rights Campaign, took to Twitter to say "any ally of the LGBTQ community cannot support this new version of #HB2."
"This 'deal' does NOT repeal #HB2. It's simply another version of HB2 dressed up in a way desperate lawmakers hope will save state's economy," Griffin added, referencing the bill's replacement, which leaves state legislators in charge of policy over multi-stall bathrooms and puts a halt on local governments passing nondiscrimination ordinances.
Economic Impact
If it turns out North Carolina can't "save" its economy, and — as the AP estimates — it loses billions of dollars over a dozen years, how big of a loss is that for the state, and who stands to gain?
"It sounds big, $3.76 billion," John Connaughton, an economics professor at University of North Carolina Charlotte, said, "but stretched over 12 years, it's a very small number."
Both Connaughton and Michael Walden, an economics professor at North Carolina State University, told NBC Out to keep that number in perspective.
"The estimated $3.7 billion loss over 12 years is in context to an estimated aggregate state GDP (gross domestic product) over that time period of $6.8 trillion," Professor Walden explained. "In percentage terms, that's a 0.06 percent loss."
"That's about half a billion a year or less," Connaughton said, adding that when compared to the state's GDP, "it's nothing."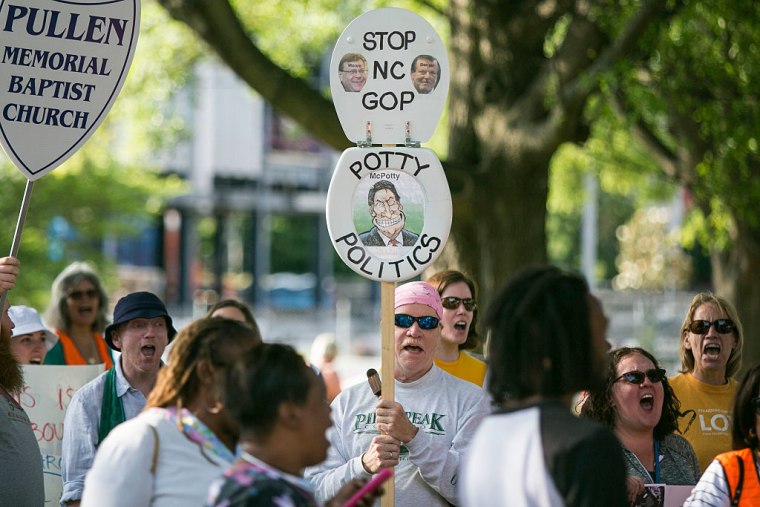 But, the Associated Press admits its numbers might be off, and unfortunately for the people of North Carolina, it would likely not be in their favor.
Researchers said they only accounted for projects that were abandoned or moved because of HB2, and AP concedes there's really no way to know the full impact of future projects that could have been awarded to North Carolina had there never been such a controversial law put in place.
"This is where most of the activity is," Connaughton speculated. "The companies that never consider us from last year on because of HB2."
Winners and Losers
What we can calculate, however, is a money trail pieced together from what we do know. So, who are the winners?
New Orleans, for one, after landing last month's NBA All-Star Game. City event planners, restaurateurs and hoteliers made out like bandits by combining already-set Fat Tuesday festivities with the high-profile basketball game. Charlotte watched an estimated $100 million in revenue vanish to the Big Easy when the league pulled its basketball tournament from the city.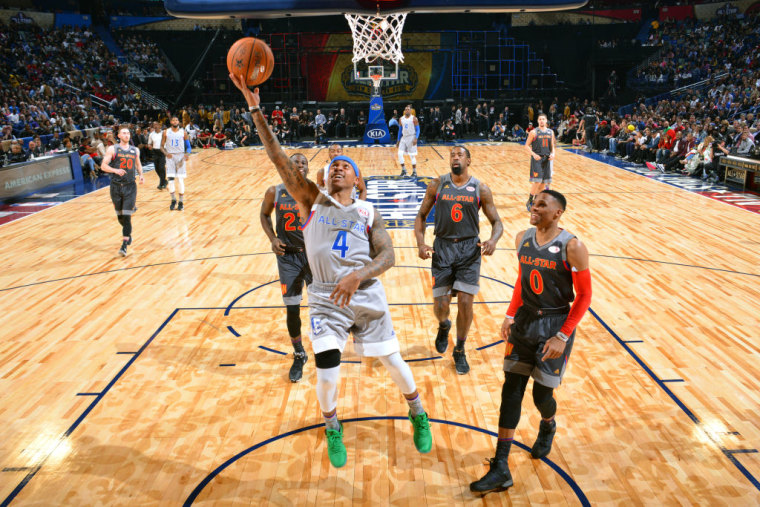 Los Angeles will reap as much or more next year when the NBA holds its 2018 All-Star Game at the Staples Center downtown.
But far more important to the people of North Carolina is college hoops, on the same level as religion for many. And it looks as though the winners of the next five college basketball championships will not just be the teams that sink the most baskets, but the cities soon to be chosen by the NCAA. Next month, the group will announce the sites for title games through 2022, and the NCAA reportedly went so far as to issue an ultimatum to the state to repeal the controversial bill. It remains to be seen what the NCAA's reaction is to HB2's replacement.
This year's March Madness left Greensboro, N.C. a ghost town while the games that were scheduled to be played there were moved to Greenville, S.C. And that town wasn't the only winner as seventh-seeded South Carolina shocked second-seeded Duke with a victory before its hometown crowd last Sunday.
And as the Raleigh-based News Observer noted, no state is benefiting from North Carolina's loss in terms of sporting events more than its neighbor to the south.
"Even if they rescind HB2," Connaughton noted prior to Thursday's repeal, "it takes a while before that 'scarlet letter' disappears. And if you want to know about that, just ask South Carolina."
South Carolina only recently emerged from NCAA limbo after finally taking down the Confederate flag from its Capitol, a controversy that barred its participation in hosting the college tournaments for 14 years.
Conway, S.C. scored the ACC women's basketball tourney this month, which was relocated from Greensboro, N.C., and football fans in central Florida are also winners, thanks to the ACC's decision to move its college football championship game to Orlando.
Of course, sports isn't the only form of entertainment that's been impacted. Bruce Springsteen, Ringo Starr, Pearl Jam, Boston, Cirque du Soleil and other performers canceled shows in North Carolina because of HB2.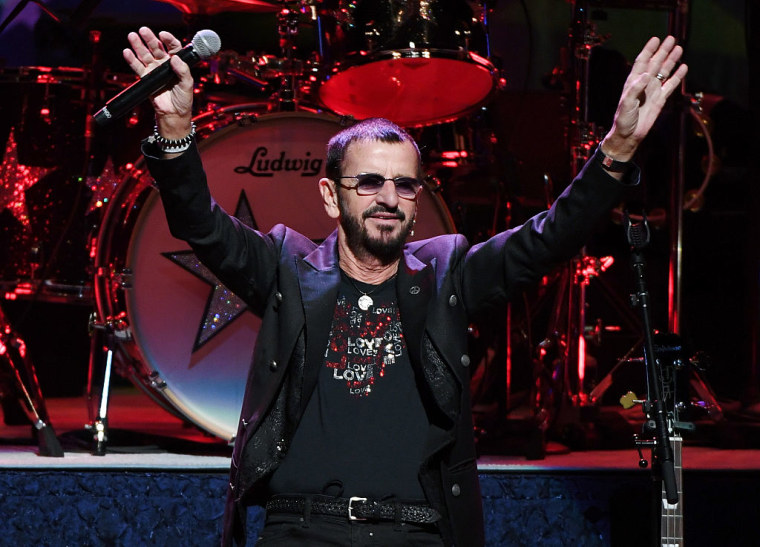 "When Ringo Starr doesn't come here because of HB2," Connaughton said, "the $100 you paid for the ticket, $80 of it gets back on the bus and goes home with Ringo. Only the rental fee for the venue and concessions" actually make a dent in the local economy.
"From an economic impact standpoint, they're simply not that big," Connaughton added, noting concerts are different compared to a big event like the NBA All-Star Game or even a Charlotte Hornets game. "The tickets may be the same price," he said, but all the money changing hands stays in the community.
In addition to the sports and entertainment industries, there are also winners and losers in the broader business world.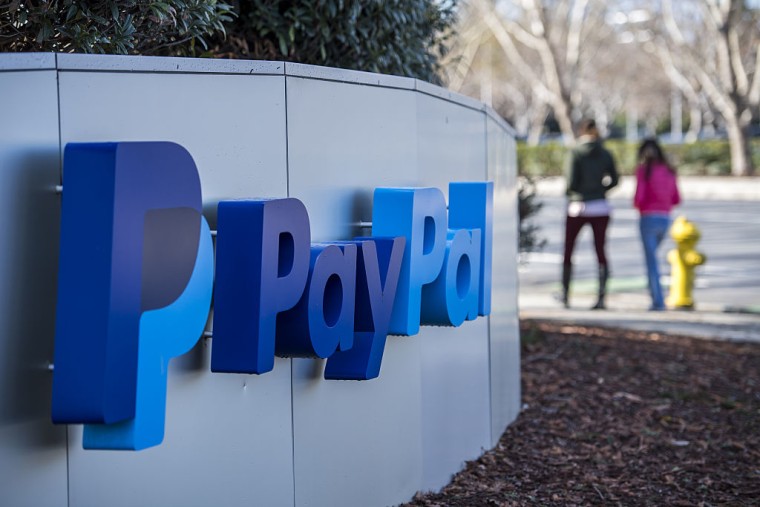 "The largest loss was Paypal, which decided not to come to Charlotte," Professor Walden said. The tech giant scrapped plans to erect a $3.6 million global operations center in Charlotte because of HB2.
"At the time," Walden added, "reports indicated Florida and Arizona were runners-up." However, a PayPal spokesperson told NBC Out "no public decisions have been made related to the operations center."
A slew of other companies — including Deutsche Bank, Lionsgate Entertainment, Coca Cola and Bank of America — canceled expansion plans or joined boycotts and signed letters of protest. But other than public perception of being on the side of equality, there was no real "win" for these corporations, Connaughton said. He did, however, note that the public perception is potentially a bigger and more long-term concern for these companies than economics.
In addition to South Carolina, only Virginia has noticed a sizable transfer of business from North Carolina.
For example, at last week's groundbreaking for a new Aldi distribution center in Dinwiddie, Va., Governor Terry McAuliffe referenced North Carolina, which also competed for the project.
"Let's be honest, North Carolina has been badly hit by HB2," the Democratic governor crowed, having vetoed his own state's version of a similar "bathroom bill."
The Aldi supermarket chain's new complex, worth an estimated $57 million, will employ 145 people, according to reports.
A bigger prize was last year's decision by CoStar, a real estate analytics company, to build a new research center not in Charlotte but in Richmond, Va. The deal will reportedly generate 732 jobs and an $8 million investment that is estimated to be worth a quarter of a billion dollars in local impact. Reports said Charlotte was the favorite until HB2 was passed.
While there are a number of HB2 winners and losers to point to, there could be many more uncounted ones. Charlotte real estate developer Johnny Harris was quoted in ThinkProgress with this speculation: "For every one company that decides to relocate to North Carolina … another 10 probably are not, deterred by HB2."