President Donald Trump could soon be receiving hundreds of copies of award-winning film "Philadelphia," courtesy of "Late Late Show" host James Corden.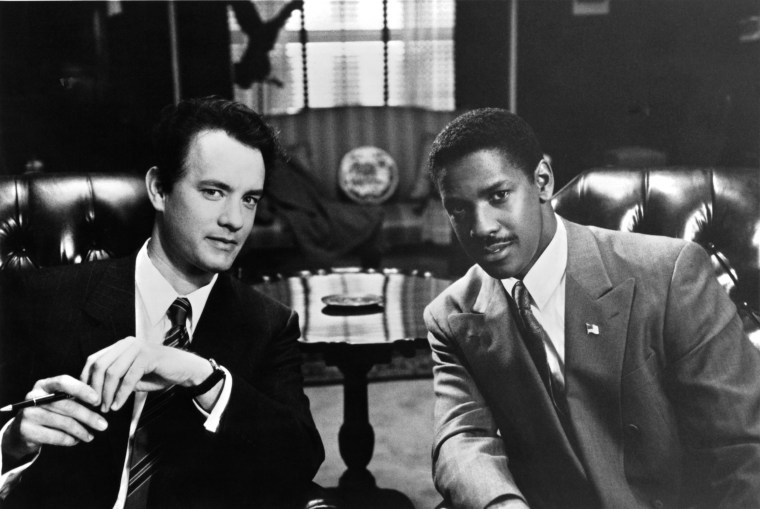 During a segment of his show on Tuesday, Corden talked about the six HIV experts who resigned from the Presidential Advisory Council on HIV/AIDS. The experts alleged Trump "has no strategy to address the on-going HIV/AIDS epidemic."
"He's shown he doesn't care by taking down the Office of National AIDS Policy's website on the day that he took office," Corden said in the segment. "He's refused to even appoint anybody to lead that office, and he's proposed changes to health care which, if they were to happen, they would devastate all marginalized Americans living with HIV/AIDS."
After pointing out some statistics on HIV/AIDS, Corden added that he himself first became aware of the crisis when he watched "Philadelphia," the 1993 movie starring Tom Hanks that was among the first films to acknowledge the HIV/AIDS crisis.
Related: How President Trump Has Impacted LGBTQ Rights
"Maybe Donald Trump doesn't care because he's never seen 'Philadelphia,'" Corden said before announcing that he and his staff had bought every copy of the movie available online at the time -- 297 copies -- which they planned to mail to Trump's Florida estate, Mar-a-Lago.
Corden then encouraged viewers to send their own copies of "Philadelphia" to the President and provided the Mar-a-Lago address in the segment.
After the "Late Late Show" episode aired, LGBTQ advocacy group GLAAD decided to "join in on the fun."
"In a tweet response to Corden's action, GLAAD is asking its audience on social media to send more copies of 'Philadelphia' to Trump's Mar-a-Lago resort in Palm Beach," GLAAD said in a statement provided to NBC Out.
Since he took office in January, President Trump's actions have raised concerns from LGBTQ advocates and civil rights groups. A series of early cabinet appointments, including Jeff Sessions and Betsy DeVos, were met with criticism, as was Trump's reversal of Obama-era protections for transgender people.