Based on recent polls, there's a significant chance the United States will elect its first female president. And with dozens of LGBTQ candidates running for Congress, as well as state and local offices across the country, 2016 could also be an important year for the representation of queer women in politics.
RELATED: Clinton Running the Table in Key Battleground States
Though LGBTQ representation has been on the rise for decades, the 114th Congress still boasts just seven queer people, and only two of them women -- neither of whom identified as trans. Beth Shipp is the Executive Director at LPAC, a Political Action Committee that supports LGBTQ women. She believes November is an opportunity to "make 2016 a watershed moment for LGBTQ representation in state houses and U.S. Congress."
LPAC has endorsed 10 candidates so far and is considering endorsing more. Some candidates LPAC is following include Denise Juneau, who is running for an at-large seat in Montana, and Angie Craig, who is running for Minnesota's 2nd Congressional District. Tina Podlodowski is running for Secretary of State in Washington and might be the first out lesbian elected to such an office in U.S. history. Kate Brown, who became the first out bisexual governor in the country's history, is running for her first full term.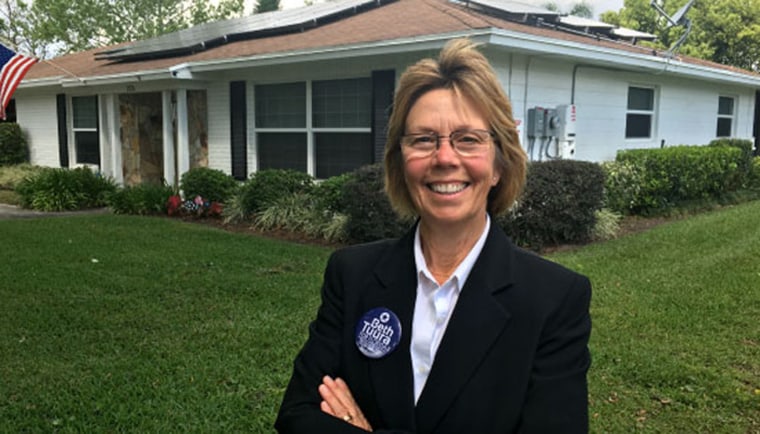 Beth Tuura is another one of many possible "firsts" this year. She is running in Florida House District 47 and still has the primary ahead of her. But if she wins the general election in November, she would be the first out lesbian in Florida's statehouse.
For Tuura to take office may be of particular significance. "Pulse nightclub is in our district. Two miles from my house," Tuura told NBC OUT. The shooting at Pulse helped clarify for Tuura how important it is to have LGBTQ allies in government. "This hate rhetoric has reached a fever pitch, and it's time to get a seat at the table."
"It is important to be a first, so that I'm not a last ... I'd like to see more LGBTQ candidates run for office, and we are starting to see more."
Tuura is interested in using her seat at the table to change policy priorities in Florida. Florida is one of 23 states with a Republican trifecta -- a majority in the governorship, statehouse and senate.
"We have seen a shift to right wing policies," Tuura said. "We saw the 'Protect the Pastor' bill come through … We are not protected under [Florida Civil Rights Act]. An LGBTQ person can be fired from [a] job for being gay, kicked out of housing for being gay."
She says her victory would be "significant in a historical sense." However, to Tuura, the bigger significance is personal. "When someone can sit in a state legislature and talk about how harassment or getting fired from a job can happen to them, it carries more weight. I have that empathy, compassion -- I have been there."
"It is important to be a first, so that I'm not a last," Tuura added. "I'd like to see more LGBTQ candidates run for office, and we are starting to see more."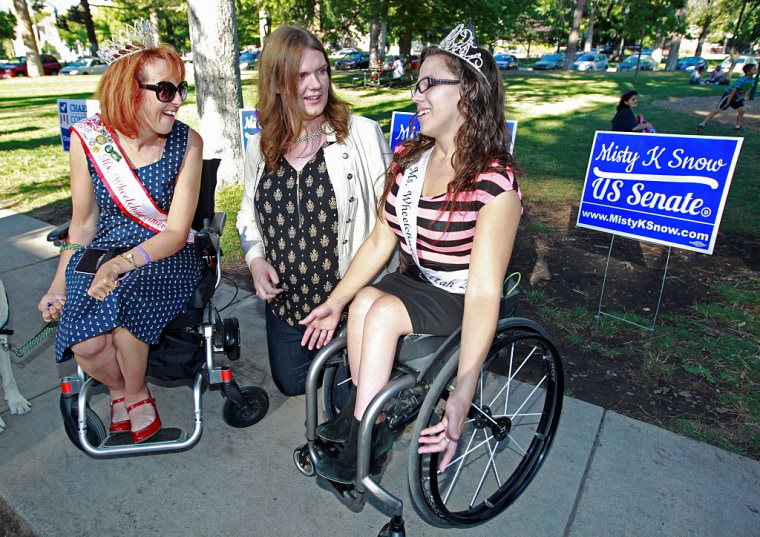 Professor Jennifer Piscopo at Occidental College said there are three broad ways of thinking about why the representation of historically marginalized groups is important.
"One way is basic fairness. If we believe in a representative democracy that any citizen can hold office, then we don't want to see systematic differences in which people are elected. Does the representative body describe the population in terms of who is represented? It should be a mirror for how society looks," she said.
The second way is that LGBTQ representatives might have different priorities on substantive policy issues.
"It's not to say that identity predicts [policy] preferences, because people experience their identities in unique ways and identities intersect with other identities," she explained. "[Candidates who have historically marginalized identities] might have a sense of how the group as a whole experiences things. So group interests will be represented better."
"It's not that a straight person can't have that knowledge, but identity brings forward that unique perspective," Piscopo added.
"This hate rhetoric has reached a fever pitch, and it's time to get a seat at the table."
Lastly, she said there are symbolic reasons an increase in the number of LGBTQ representatives matters.
"What do office holders symbolize, and how does that change citizen political participation and perception of the political system?" Reflecting on Hillary Clinton, Piscopo explained when young girls see a woman accepting the Democratic nomination for President they might consider running for office one day. It may "demystify" the political process for queer women and other minorities, making them more likely to run for office or vote -- and generating more trust in state institutions like the police or Congress.
LGBTQ identities have a few unique features compared to other historically marginalized groups such as women, Latinxs or Black Americans. One of which is that LGBTQ representatives must be "out" in order to act as a symbol, Piscopo noted. The mandate to "come out" can reduce LGBTQ candidates to their identities, or even just one dimension of their identities.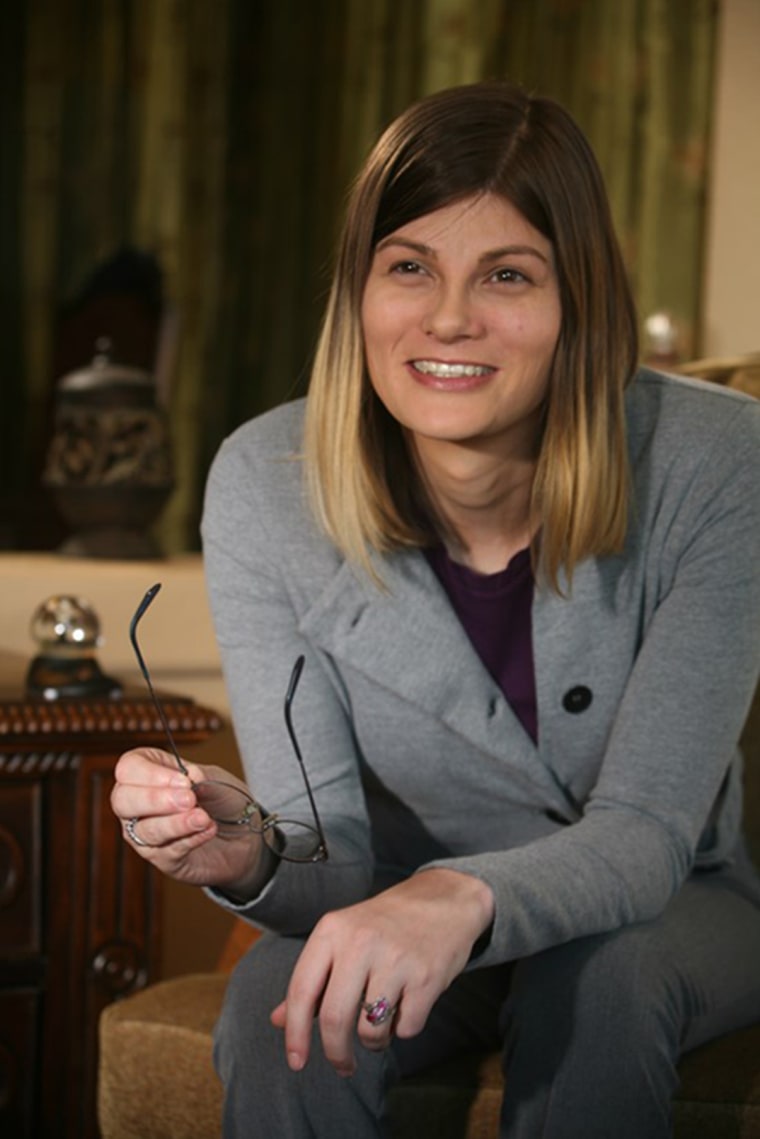 Misty Plowright of Colorado and Misty Snow of Utah made news as the first transgender candidates to win a major party primary. Plowright is in a tough race against incumbent Republican Doug Lamborn in Colorado's 5th Congressional District. While the district has voted Republican since its creation in the 70s, Plowright insists it's "not as conservative as people think it is" and said her candidacy was "a long time coming."
"Running for Congress is not what I was envisioning, but I couldn't sit on the sidelines anymore. I had to get involved in a big way," she told NBC OUT.
"So many LGBTQ people still face discrimination," she said. "We have marriage equality now, but we can still be fired for being gay. Trans people face discrimination in employment and housing, and that's something our Congress can fix if we had the right people in there." For Plowright, the "right people" has more to do with positions on these key issues than identities.
"Most people I know don't really care. Even Republicans don't really care," she said, regarding her own identity. She added the obstacle to receiving support from conservatives is not her transgender identity but her position on issues like reproductive choice.
"Overall, the general attitude of the country as a whole is changing. The fact that I'm trans, that I'm in a polyamorous relationship, does not matter. They don't care. They are interested in issues of substance, not identity politics."
RELATED: Analysis: Despite Inclusive Rhetoric, GOP Policies Out of Step With LGBT Community
How does Plowright feel about the notoriety attached to being the first trans candidate to be nominated by a major party? It's a "double edged sword," Plowright replied. "I don't want to be known as the trans candidate, as a token candidate. This is not why I'm running. This is not a political statement. This is about issues. But at the same time it gives me a platform to get my message out and connect with people."
While 2016 may indeed be a historic year for descriptive and symbolic representation of the LGBTQ community, what remains to be seen is whether this will translate into pro-LGBTQ legislation or governance that reflects the concerns of LGBTQ voters.
Julie Moreau is a Post Doctoral Research Fellow in the Department of Women's, Gender and Sexuality Studies at Washington University in St. Louis. She tweets at @JEMoreau.