In 2014, John Fennell remained hidden in the metaphorical closet when he competed in the luge for Team Canada in the Winter Olympics in Sochi, Russia.
"LGBT rights heading to Sochi were on everyone's mind," Fennell said.
Homosexuality was decriminalized in Russia in 1993, but the country still has a dismal reputation when it comes to LGBTQ rights, thanks in large part to a 2013 law that banned the spread of gay "propaganda."
"I was really distracted by being a closeted athlete," Fennell said. "I felt like I had to change who I was."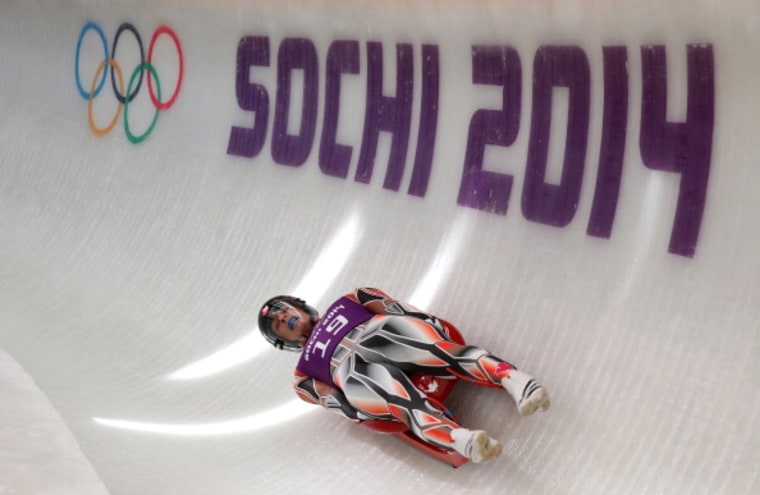 Fennell, who, thanks to dual citizenship, is currently a member of Team USA and hoping to qualify for the Pyeongchang Games in South Korea in February, said the unwelcoming environment for LGBTQ people in Russia wasn't the only reason he chose not to come out.
"I thought I wouldn't be accepted by my teammates," he added. "I changed the way I talked to my teammates. I concealed my emotions."
Nearly 2,900 athletes from 88 countries gathered in Sochi, but only seven of them were out, according to the LGBTQ sports site Outsports. Of these seven athletes, not one was American, and all were women.
PROGRESS AFTER SOCHI
Now, nearly four years later, Fennell is one of three publicly out male athletes competing to qualify for the Pyeongchang Games. He is joined by figure skater Adam Rippon and freestyle skier Gus Kenworthy, who came out publicly after winning the silver medal in Sochi.
An openly gay man has never competed for the U.S. in a Winter Games, and it's been 14 years since one did in a Summer Games.
Fennell will find out if he makes the U.S. Olympic luge team on Friday, and Rippon and Kenworthy will know their 2018 Olympic status by early January.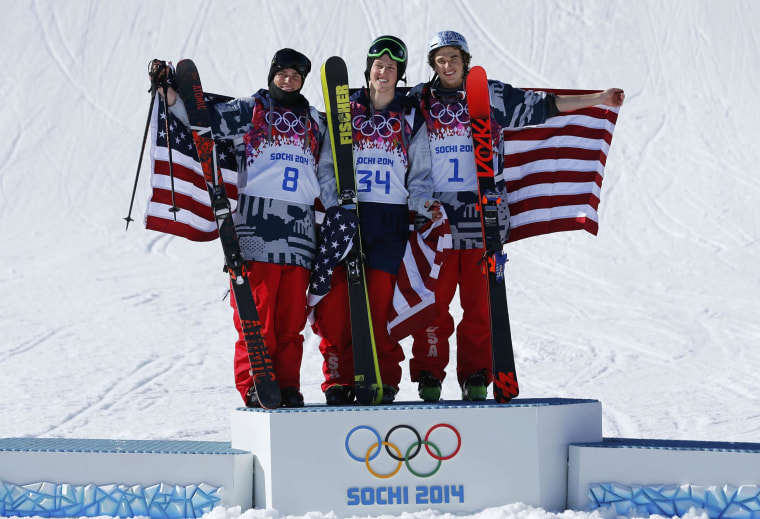 The 2016 Rio Olympics saw a record number of publicly out LGBTQ athletes, 56 in total. But there were only 11 men — and none on Team USA. The Summer Olympics has nearly four times the participants of the Winter Games, but in terms of the percentage of athletes who are openly LGBTQ, the Rio Summer Games (at 0.5 percent) fared better than the Sochi Winter Games (0.2 percent).
Another promising sign after the 2014 Winter Games was the addition of sexual orientation to Principle 6, the Olympic Charter's nondiscrimination clause. But while Sochi set in motion the inclusion of lesbian, gay and bisexual athletes to this clause, transgender and intersex athletes are still not protected under the Olympic Charter.
MEN VS. WOMEN
In the 2016 Rio Games, there were nine out U.S. Olympians, all women. This imbalance appears to be global, too. Of the 56 gay athletes in Rio, there were 44 women and 11 men, despite women representing less than half of the approximately 10,500 Olympic athletes that year.
"For men, there's always been this contradiction or stereotype that being gay means you're not masculine, and only masculine people play sports," Jim Buzinski, co-founder of Outsports, explained.
Siri May, the programs coordinator at OutRight Action International, the only U.S. LGBTQ organization to be granted consultative status by the United Nations, agreed.
"Sports tend to be dominated by heteronormative masculine ideals," which, she added, "tend to hold the myth of what it means to be a true man."
May, whose wife is former Olympic swimmer Casey Legler, said gay men have historically not found as much sanctuary in sports as lesbians and bisexual women have.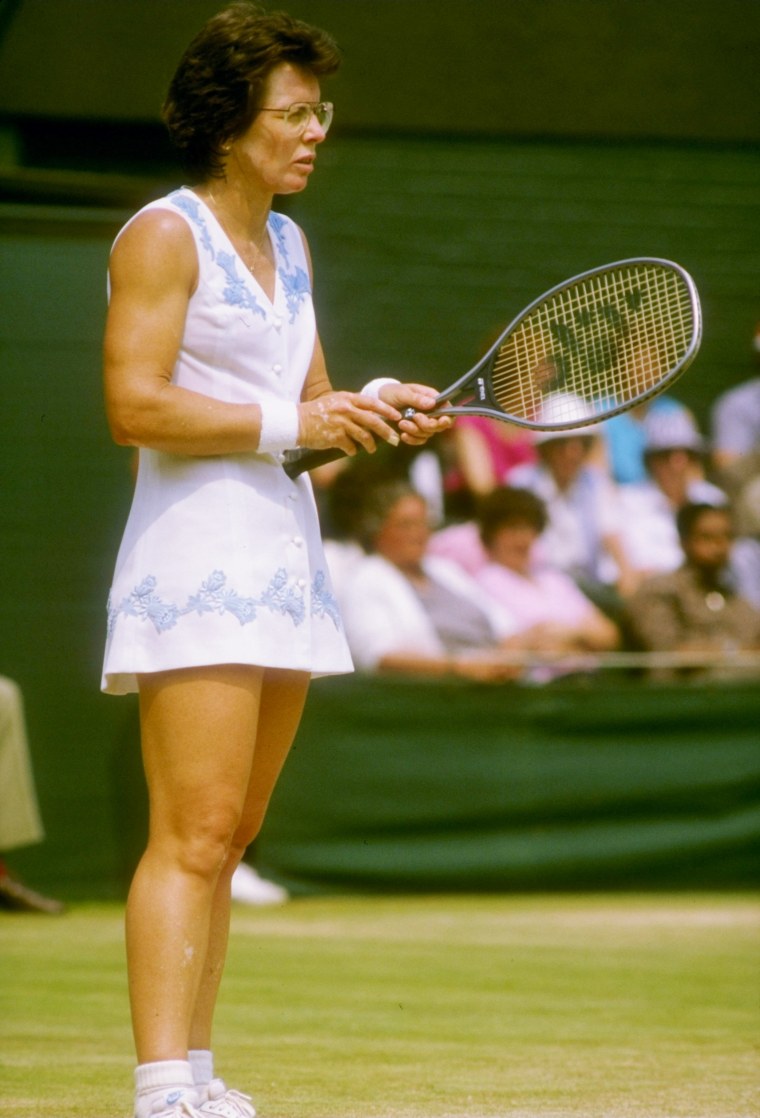 "Most competitive sports are seen as the epitome of achievement for masculinity, which is also assumed to be straight, so there is not a lot of room for difference in those narratives," she explained, adding that female athletes are often "already transgressing expectations around their gender just in order to compete."
Sports journalist and LGBTQ Olympic analyst Charley Cullen Walters said lesbian and bisexual women in sports — unlike their male counterparts — have had a number of trailblazers to look up to over the past several decades.
"Martina Navratilova and Billie Jean King and some of these [women] who were out for a long time, they paved the way, and that's part of what it is — some people had role models," Walters explained.
U.S. VS. OTHER DEVELOPED COUNTRIES
The list of openly gay American male Olympians is short — very short. Robert Dover, an equestrian who competed in six Olympics until retiring in 2005, was the first. He came out in Seoul in 1988 during his second Olympics, and then was joined by fellow equestrian Guenter Seidel in 2004. Then there was openly gay diver Patrick Jeffrey, who competed in the 1996 Olympic Games in Atlanta.
The U.S. has trailed other developed countries when it comes to out male Olympians. Since 2004, gay men from Great Britain, the Netherlands, Finland, New Zealand, Australia, Brazil and Tonga have competed.
There seems to be a misconception about how liberal the U.S. is when it comes to gay rights. Consider gay marriage around the world. While the U.S. enacted legislation in 2015 that allows same-sex couples to marry, gay marriage has been widely accepted in several other countries — like Netherlands (2000), Belgium (2003), Spain (2005), Sweden (2009) and Argentina (2010) — for years now.
The number of publicly out American athletes is not so shocking considering the U.S. has been slow to pass laws that protect LGBTQ Americans. In the two years since the U.S. Supreme Court ruled in favor of same-sex marriage, for example, 16 states have considered legislation that would restrict transgender people's access to bathrooms in school and other public facilities.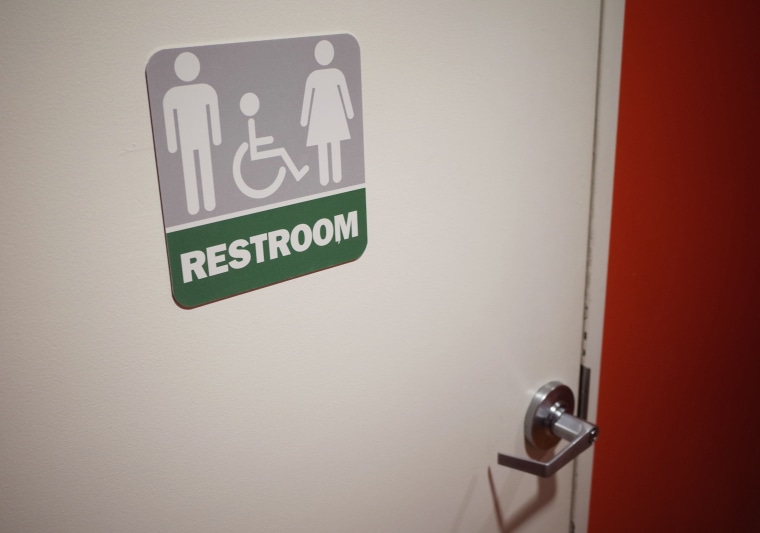 In addition, the U.S. is one of the few countries that does not fund its athletes to compete in the Olympics. American athletes' dependence on corporate sponsorship may have had an impact on why many of them chose to remain in the closet in the past, according to Walters, though he said this is less of an issue currently.
"[U.S. athletes] really rely on their corporate sponsors more than other countries do," Walters said. "I think that's a big part of why these athletes from the '80s [stayed in the closet]. It really came down to sponsors, and they were afraid that they would lose those sponsors."
Four-time Olympic gold medalist Greg Louganis speculated that his rumored homosexuality is most likely why Wheaties did not put him on its cereal box after the 1984 and 1988 Summer Olympics. While rumors swirled about his sexuality during his Olympic days, Louganis didn't come out publicly until the Gay Games in 1994. Nearly three decades after his last Olympic gold, the diver finally got his Wheaties box cover in 2016, after a documentary about him inspired an online petition asking that he be featured on the box.
Sponsorship concerns are less of an issue now, according to Walters, who noted corporations are now embracing LGBTQ athletes and seeking diversity. After coming out, Kenworthy signed with Visa, Toyota, Ralph Lauren, Deloitte and 24 Hour Fitness.
"It's absolutely true — I think I'm more marketable now as an out athlete," Kenworthy said in an interview with SportsBusiness Journal. "Every brand is looking for diversity, and it's an important thing for brands to have diversity, more so than it's ever been."
Citing Kenworthy's long list of endorsement deals, Walters said, "We've come a long way."
"For young people to see companies like Visa and Ralph Lauren and Under Armour sponsor these LGBT athletes, it sends a really powerful message."
SETTING AN EXAMPLE, REMOVING STIGMA
So why does it matter if athletes are open about their sexuality?
Walters, whose Gold Meets Golden initiative will help raise money for the 2018 Pride House PyeongChang, said the visibility of out athletes is crucial for LGBTQ youth. "They're going to set the example and pave the way for young athletes who are growing up and looking to make the future teams," he explained.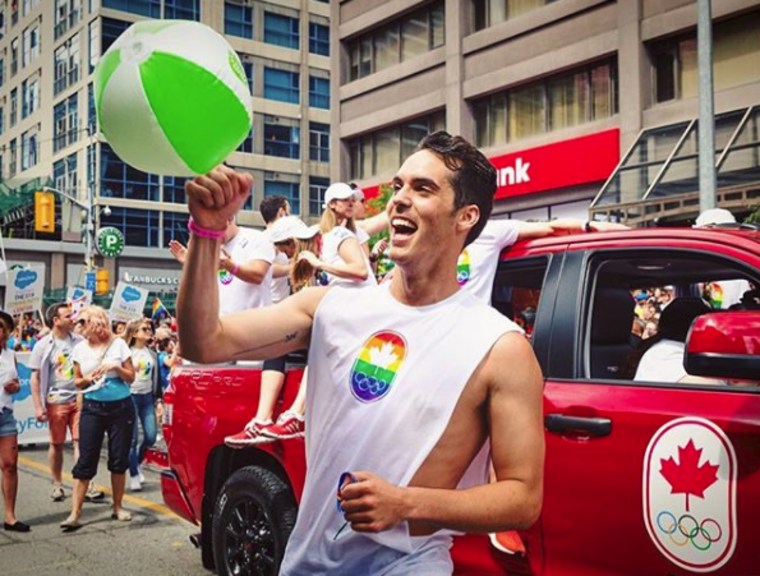 Buzinski pointed out that Olympic athletes "have the attention of the world for two weeks."
"The Olympics offers a platform that nothing else offers." By coming out, he added, athletes "help remove the stigma that there's something wrong with being gay. It tells the world that you can be a successful athlete and be gay and it's not an oxymoron."
Now that he's publicly out, Fennell said he hopes he can set an example for LGBTQ youth.
When asked what it would have meant for him to have seen an openly gay Olympic luger when he was young, Fennell said, "I think I wouldn't have had some of the struggles I had coming out."
He added, "I look forward to the day that I can be that role model to someone."