A Virginia woman who found that her gay-pride emblem on her car had been covered up by an anti-LGBTQ sticker posted about it on Facebook.
"At first I was a bit confused and in disbelief," Cynthia Moore, 22, told NBC News. "And then I just got really angry."
Then Moore heard from police, who after seeing her post reached out to ask her to file a report.
The Norfolk Police Department is investigating the incident and said the suspect, once caught, will be charged with a misdemeanor vandalism charge. The incident is not recognized as a hate crime under Virginia's current legislation, as it is not related to an individual's race, religion or national origin, according to the department.
She believes the incident happened sometime between Saturday night and Sunday morning, when she noticed the sticker. She said she was relieved that after removing the homophobic sticker, her pride sticker was undamaged.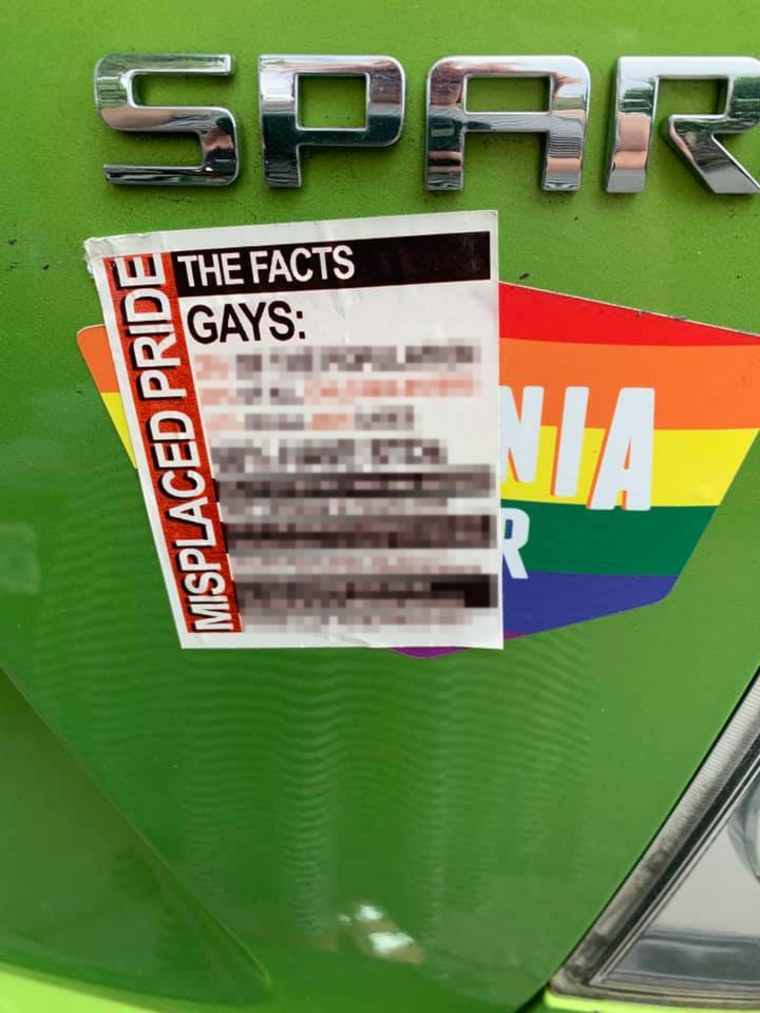 In consultation with her girlfriend, she decided to share a photo of the sticker on Facebook. The post was shared online 500 times as of Wednesday afternoon.
A police spokesperson said the department reached out to her to file a report after seeing her Facebook post.
"This act is shameful and those responsible are not a reflection of Norfolk's diverse community," the police department wrote in a statement. "This sticker does not represent the values we hold true for our city and we are very disappointed that someone would spread such hate."