In last week's "Queer 2.0" video post (embedded below), NBC OUT Contributor Jacob Tobia spoke about the evolution of the word "queer" and stated it's "an okay word to use now."
Actress Lea DeLaria, best known for her role as Boo in the hit Netflix series "Orange Is the New Black," also supports use of the word.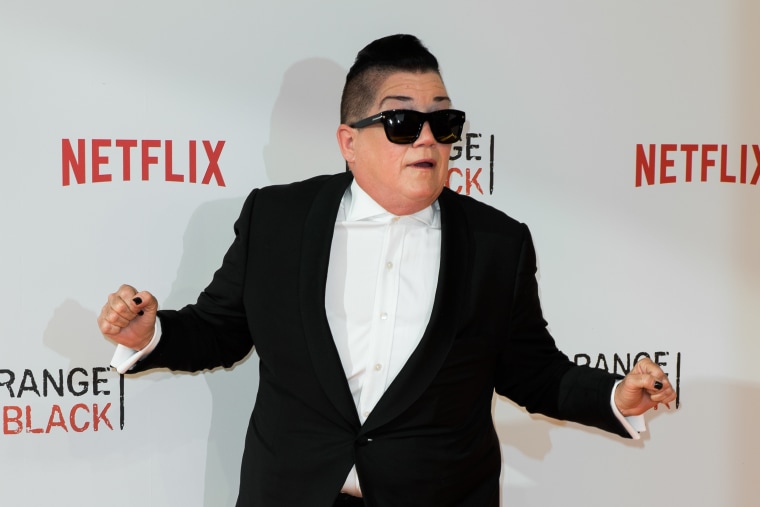 "Part of me believes that this inclusivity of calling us the LGBTQQTY-whatever-LMNOP tends to stress our differences. And that's why I refuse to do it. I say queer. Queer is everybody," she recently told Pride Source.
However, not everyone is on board with using "queer" so freely. After NBC OUT posted Jacob Tobia's "Queer 2.0" video on Facebook, a number of commenters wrote about their disapproval.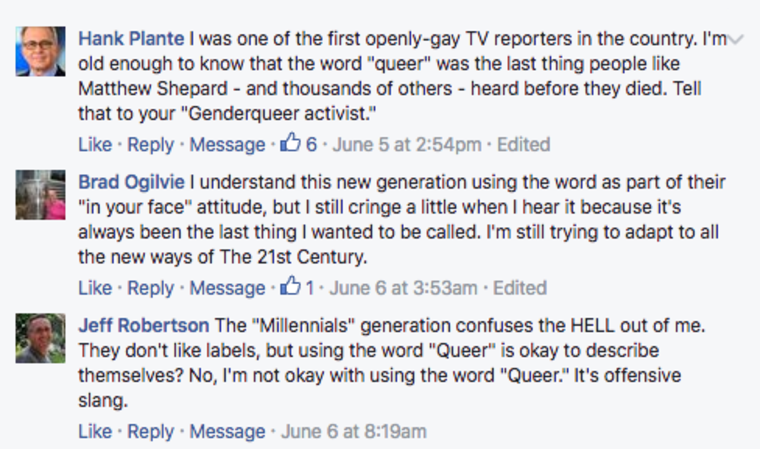 Take our poll below and let us know how you feel about the word "queer."