Speaking at a Beyond Sport United event in New York this week, WWE Chief Brand Officer Stephanie McMahon said her organization -- best known for its wrestling showdowns -- is committed to LGBT inclusivity.
"Throughout my life I have grown up knowing gay [WWE] superstars and executives," McMahon told NBC OUT backstage. "It's always been accepted, but now it's about getting that message out there."
McMahon grinned as she reminisced about wrestling legend Pat Patterson, the first-ever WWE Intercontinental Champion, who just this week released a book, titled "Accepted."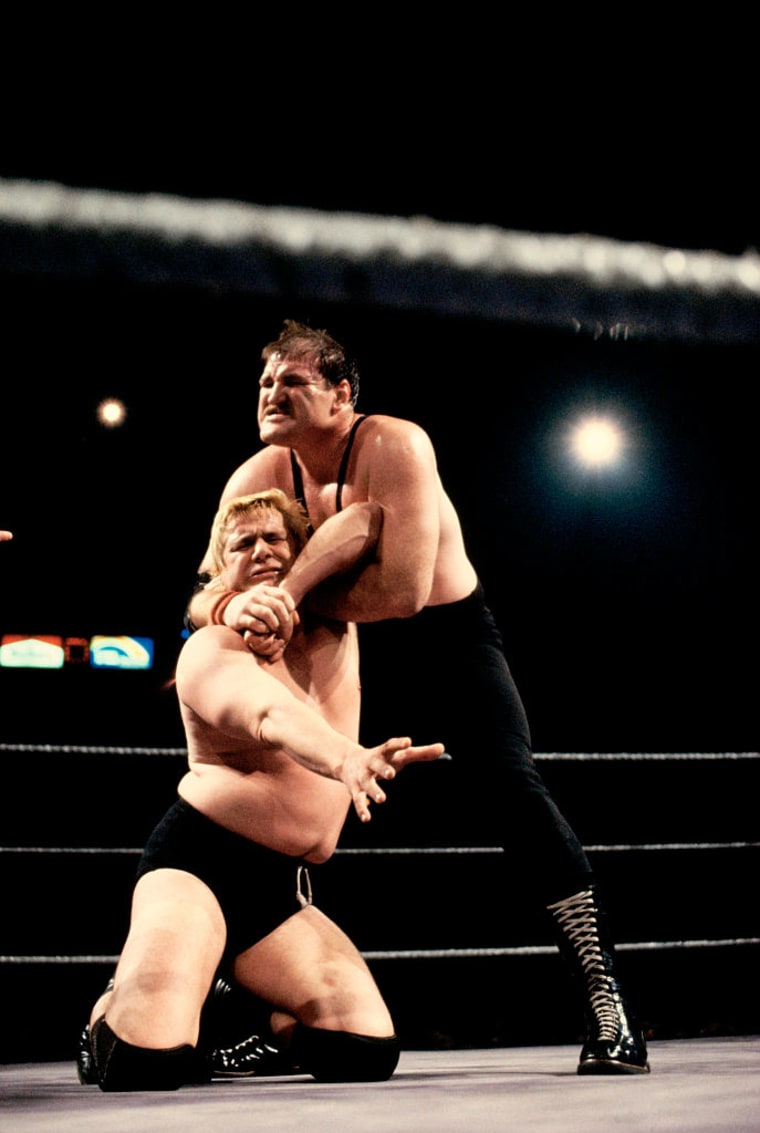 "It's about his life as a gay wrestler and how from the beginning of his career he had to hide that," McMahon explained "He first came out … on a show on WWE Network called 'Legends' House.' It was a reality show with a bunch of our legends, and he had such a positive response. It was so warm and supportive that he then decided to tell his story."
McMahon told NBC OUT her organization is committed to inclusive storytelling and said "when it makes sense … absolutely we will integrate LGBT storylines into our programming." While the WWE doesn't have imminent plans to do so, McMahon said she believes there will "absolutely" be an opportunity for an LGBT storyline in the "near future."
Through its partnership with GLAAD, an LGBT media advocacy organization, the WWE is also prioritizing sensitivity in their writers' room.
"We've had GLAAD come in and speak to our entire writing team and give a whole tutorial on sensitivities, the right words, the wrong words, why those words matter," McMahon said. "In terms of any issues that require a degree of sensitivity in terms of how they're being handled, we are always going to incorporate our partners, like GLAAD, to help us tell those stories the right way, because we do want to be sensitive to our audience, we want to be sensitive to the community and we want to make sure that we're telling the right messages in the right way."
Editor's Note: This article has been edited to reflect that the WWE says it does not have imminent plans to include LGBT storylines but sees an opportunity to do so in the near future.