Claressa Shields, 20
Professional Boxer, Olympic Gold Medalist
Two-time Olympic gold medalist Claressa Shields doesn't have swag. She has swagger. Use of the full word is important. Half a word just won't suffice.
"I'm a highly respected athlete and a highly respected woman and a highly respected boxer," said Shields, 20. "That comes into play also when I'm getting fights. Everybody wants to see me fight. I'm in high demand. That's how you want to be coming off a second Olympic win. I'm setting the platform and the bar for women's boxing."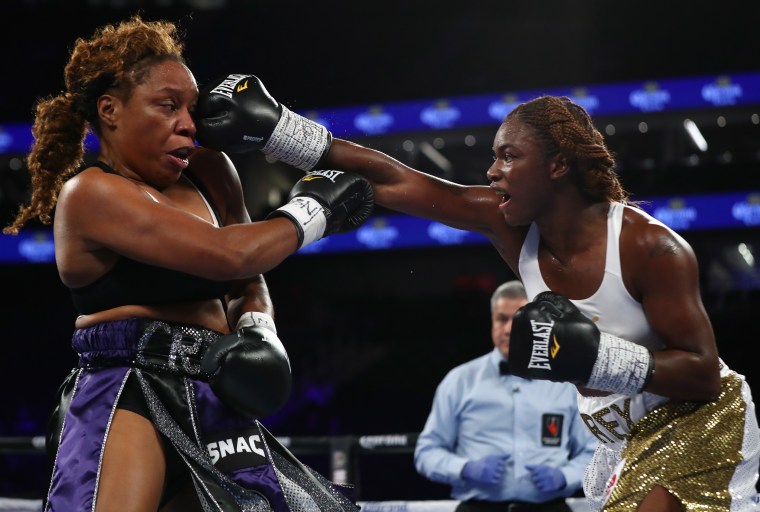 And she is. Now that the 2016 Olympics are behind her, the Flint, Michigan native decided to go pro, and she's looking for a suitable opponent. But it's tough because, honesty, she's already beat just about everybody.
As she sifts through potential match-ups, she is also fighting to bring some gender equity to the world of women's boxing. The entertainment value is the same between men and women, she says, so women should get paid as much as the guys.
As for fellow lady boxers Lucia Rijker and Laila Ali? Much respect, but Shields has the verbal game on lock, along with a large dose of religious humility.
"I wouldn't be where I am without God," said Shields. "I am a talent but I'm a God-given talent. Whenever someone says a girl is great like me, I look them up and no, they're not. God hasn't blessed a lot of other women and hasn't blessed a lot of men with it."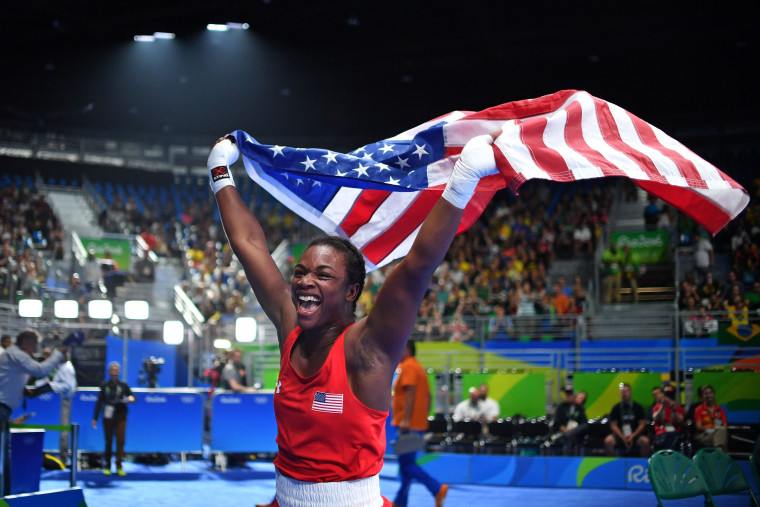 CHECK OUT THE FULL LIST OF THE #NBCBLK28 HERE!
Those are strong words, but Shields won't take them back or deflect from verbalizing her own value. It's important for her to take an honest self-assessment, she said, especially when others look up to her.
She's also especially blunt when discussing the politics of the Trump administration and how to best help the Black community in areas like Flint, where she is from.
"The politics I believe in? They start within the community," said Shields. "I believe that once we start fixing our communities and not depending so much on the government, if we start doing things ourselves, I think it'll be better for humanity. Also, if we start teaching kids coping methods to deal with things. Not just African Americans but all communities. I know too many people who who have given up in 12th grade. It's always a finish line and it may be hard, but the goal is to get past that."
---
DEFINE YOURSELF IN THREE HASHTAGS: #claressashields #itsabouttobeafight #conqueror
LATE NIGHTS OR EARLY MORNINGS Kinda both. I get up early, I go to sleep really late.
FAVORITE SONG TO PLAY AT FULL VOLUME Right now I'm into Rihanna "Higher." DMX all day. Old stuff like "They Don't Know Who We Be," "Rough Riders," everything DMX. Those were my songs for the Olympics. I listen to Marquus Houston constantly. Katy Perry and "Rise Up." It let me know I'm not here by mistake.
MY SELF-CARE RITUAL INVOLVES Massages are the best. Massages and time to be with God, and I read a lot. I read scriptures everyday. That's my self love.
ONE THING I WISH I KNEW ABOUT THIS INDUSTRY WHEN I FIRST STARTED I wish I knew how much the image thing mattered to people. I always felt like you go back and look at pictures, and I never had my hair done. All I wanted to do was box!
WHO WOULD YOU NOMINATE FOR #NBCBLK28 AND WHY? Sparkle Taylor from Flint, MIchigan. She plays basketball. We grew up together. She's been making 30 points a game since we were in 9th grade. She's a very strong person we've been through a lot but she doesn't let her past destroy her. I like people who are similar to myself. Her number is #12 and she plays for the University of Texas at El Paso.
---