Myya D. Jones, 22
Candidate for Mayor of Detroit
Myya D. Jones has always wanted to be a driving force of positive change in her community.
From leading student organizations at Michigan State University, to working as an active member of Delta Sigma Theta Sorority, to interning on Capitol Hill, Jones already has a jumpstart on her political career. And now she is running for the office of mayor of Detroit.
"I'm really passionate about effecting change in my entire city, and I'm unsatisfied about how things are being run in Detroit," she said. "Instead of complaining, I wanted to be the person to actually get up and go do something."
The college senior was inspired to run for office by President Barack Obama's farewell address, in which he suggested that citizens run for office if they are "disappointed" by their elected officials. Jones took that directive personally.
CHECK OUT THE FULL LIST OF THE #NBCBLK28 HERE!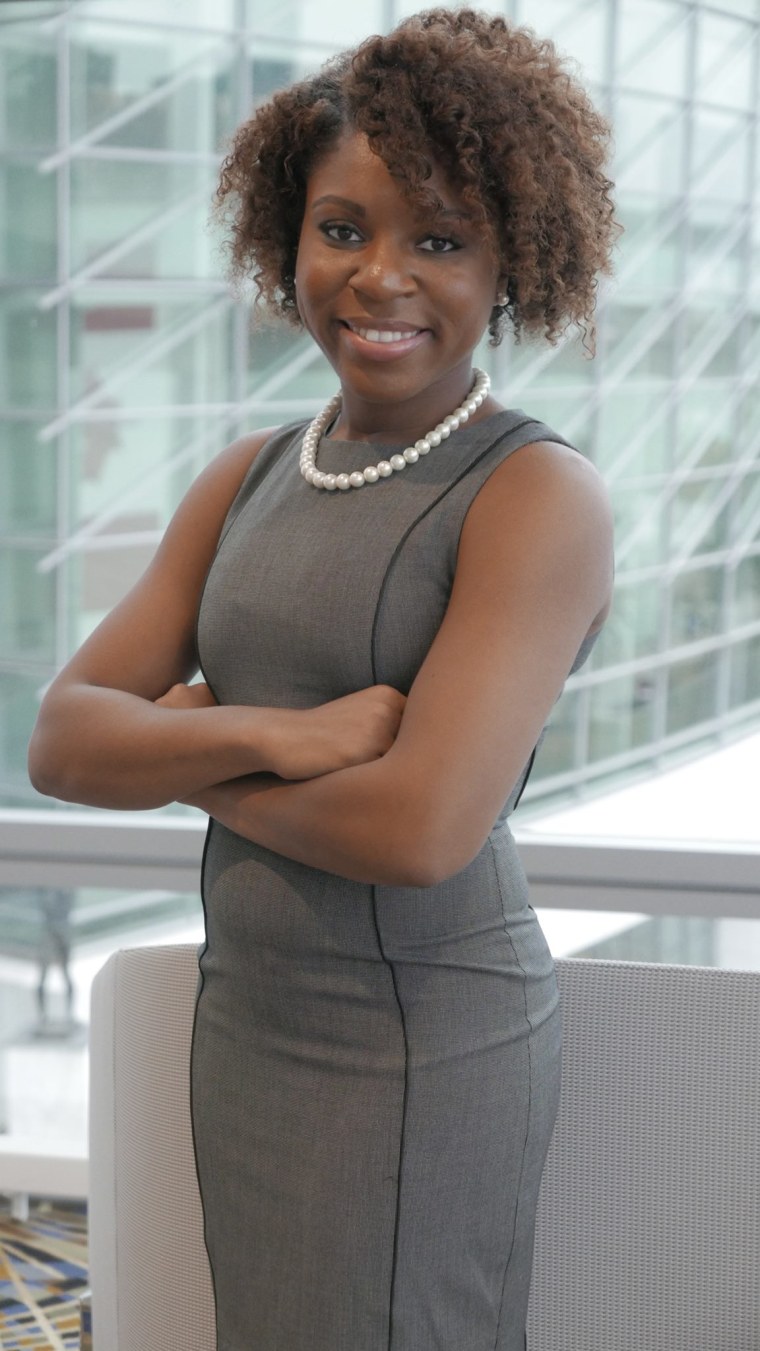 The Detroit native is running on a platform that hopes to lower the crime rate, tackle mental health reform, and spur economic development. Though President Donald Trump has talked with Detroit automakers about creating jobs, Jones hopes to expand job creation beyond the auto industry.
"We should be the ones to create more jobs for people in Detroit and the area. Not Trump. He shouldn't even be a factor. Period," Jones said, adding even more details about her policy initiatives. "Creating jobs for Detroit is great, but I want to see people of color doing more than just blue collar jobs. We need to equip people to where they can do more than just work in a factory."
Looking ahead to the primary in August, Jones says that no matter the outcome, she is ready to dig in and help her city.
"I will continue doing the same thing I've been doing," she said. "My goal is to better Detroit."
---
DEFINE YOURSELF IN THREE HASHTAGS #MyyDetroit #ServantLeader #Bold
WHAT'S YOUR THEME SONG? My theme song changes with time but right now it's definitely "Rise Up" by Andra Day!
WHAT'S YOUR SUPERPOWER? My superpower is resilience! I have been able to overcome a lot and acquired so much success in life thanks to my resiliency.
MOST PEOPLE PROBABLY DON'T KNOW THAT I LOVE a challenge! I love working on difficult problems and figuring out solutions to issues, especially when it involves helping others.
MY SELF-CARE RITUAL INVOLVES... Self-care and mental health is so important to me. My ritual usually involves me seeking counseling, listening to empowering or classical music, dancing, and getting ice cream from Cold Stone!
---