Christen Johnson, 25, Columbus, Ohio
President, Student National Medical Association
Christen Johnson is a fourth year medical student and soon-to-be physician activist who serves as the national president of the 6,000-member Student National Medical Association.
Under her leadership, the group is pushing to level medicine's racial and ethnic playing field. A key issue for her: Establishing bias training for doctors and ensuring that health policies are fair and equitable.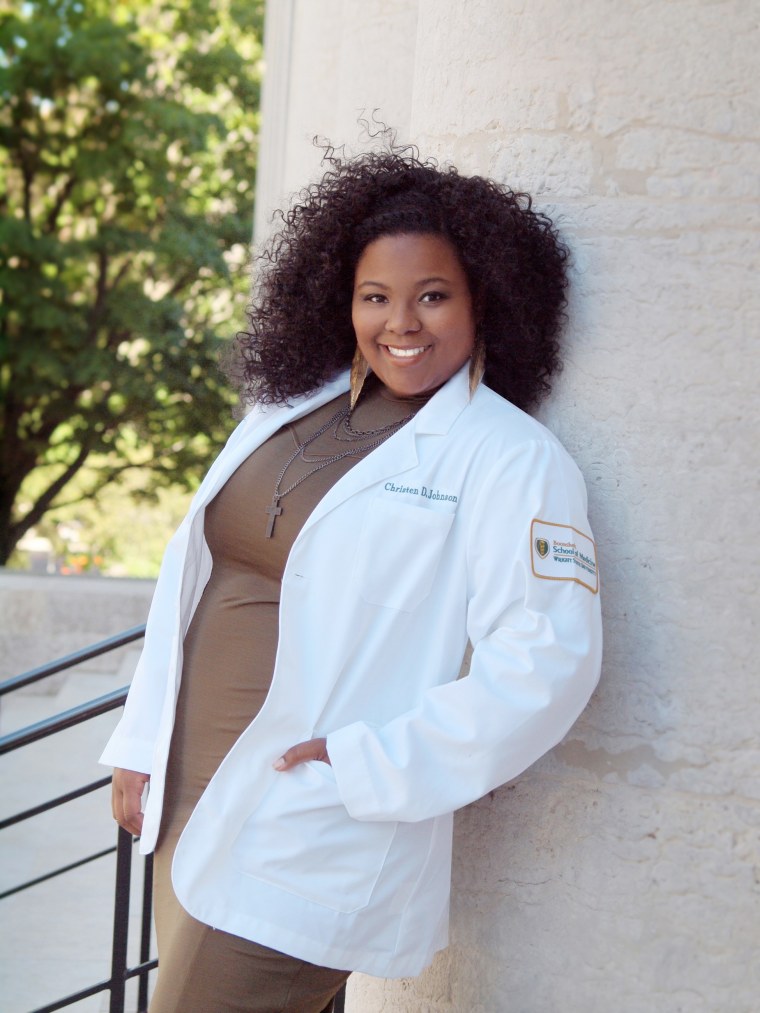 When she graduates in May, she will be amongst the newest generation of doctors who practice medicine while also pushing for improved policies on national public health issues such as gun violence.
CHECK OUT THE FULL LIST OF THE #NBCBLK28 HERE!
"As leaders in our communities, physicians should be knowledgeable when issues come up that involve our communities and [we should be] willing to be advocates in and for the communities that we serve," said Johnson, who is enrolled at the Boonshoft School of Medicine at Wright State University. "Our goal is working to ensure that we have culturally competent, socially conscious and clinically excellent physicians for years to come."
---
DEFINE YOURSELF IN THREE HASHTAGS #perserverance #keepinggodfirst #CreativelyDiversifyingMedicine
FAVORITE SONG TO PLAY AT FULL VOLUME I really love Lindsey Stirling. She has one song called "Shatter Me" which I think is really interesting because she talks about feeling like you're in a glass and breaking free.
MY SELF-CARE RITUAL INVOLVES Praying, journaling and trips to the spa when needed.
ONE THINK I WISH I KNEW ABOUT THIS INDUSTRY WHEN I FIRST STARTED It is a lot of hard work and I guess you always hear that becoming a doctor is very difficult, and everyone comes into medical school with the blinders on. We're all very intelligent in order to get accepted. But it's not necessarily being smart that gets you through medical school. You get through medically on hard work.
WHAT IS THE SOUNDTRACK TO YOUR DAY? Jill Scott's "Blessed," techno and classical music, John Legend and then Top 40 hits
WHAT DOES BLACK EXCELLENCE LOOK LIKE TO YOU? It's challenging the status quo. It is living up to the dreams and the hopes of those who came before us. You hear the quote many times, "I am the hopes and the dreams of the slaves." And it always gives me chills when I say that, because a slave somewhere dreamt about me. We are rising to our potential. We are rising to show people that our community is not just showing people that we're just as good, but we're exceeding them, and excelling and being the top in our fields, and the top in the game.
---