Yara Shahidi
Actress/Activist
Black-ish star Yara Shahidi isn't old enough to vote, but she's old enough to fight. She has thrown her support behind Hillary Clinton, stood up for LGBTQ rights and is vocal about resisting President Donald Trump's so-called ban on Muslims.
In an age where some believe that being silent is being complicit, she is taking a stand — for her career, her family and for her generation — and she does it without apology.
"I feel like me standing up for something is being my most authentic self," said the star, 16, who on the day of this interview is headed to her brother's science fair. "Being half Black and half Iranian, [today's issues] deeply affect my family and most of my peers. It's important to me that all of my peers are properly represented, or are able to grow up in a safe space."
Case in point is her outspoken take on Trump's policies toward immigrants and out of country visitors.
"I want my family from Iran to be able to visit and not have to be on some registry [where the government] checks to see if they have extremist lineage," said Shahidi, heatedly. "I'd like to make sure that my grandfather, who was very active in the civil rights movement, isn't harassed or that my brothers aren't harassed or that women of people or other minority groups aren't constantly being taken advantage."
She goes on.
"It's slightly absurd, our policy toward immigrants, given that this country was founded by immigration," said Shahidi. "And if you want to keep it all the way real, the founding fathers didn't own this land."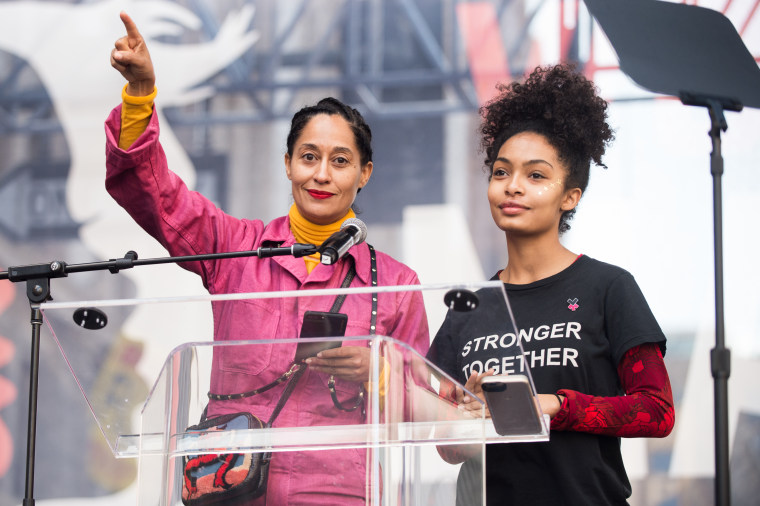 Shahidi, who hails from Minneapolis and whose dad was a personal photographer for Prince, was introduced to civil rights and international issues at an early age. Her biracial heritage made it necessary for her to learn Farsi, her father's native tongue, while also being well versed in all things civil rights, which is her mother's legacy.
Today those early lessons guide her career. She doesn't take a modeling gig or an acting gig solely for the money. She always asks herself about the larger point of it all. And yes, it's true, a spin-off show featuring Shahidi is potentially in the works.
CHECK OUT THE FULL #NBCBLK28 LIST HERE!
"While I value the entertainment industry, it can seem very trivial if there is no greater good," said Shahidi, who offered an example of how she talks through her decision-making process. "Ok. I did this photo shoot, I took images for what? Instead of going to school, I did this [TV show] for what? See, from being on shows like 'black-ish,' there's a purpose to it. It is a reflection or representation of what I hope to see. With modeling, I'm working for brands that stand for something or that are trying to push a diverse image in all aspects of the term."
She takes a pause to ask someone for directions to her little brother's science fair room. (She has two brothers and both are actors. There's Sayeed Shahidi and Ehsan, who you might have see on "The People v. OJ Simpson".) After she gets the exact location, she picks up where she dropped off. "It's all really intentional."
No doubt.
Tracee Ellis Ross and Anthony Anderson play Shahidi's TV parents on a show about the tight line that "woke" black folks walk when living that upper middle-class lifestyle. (This season alone on "black-ish" is one for the record books, especially the episode that directly dealt with the outcome of the 2016 presidential election.)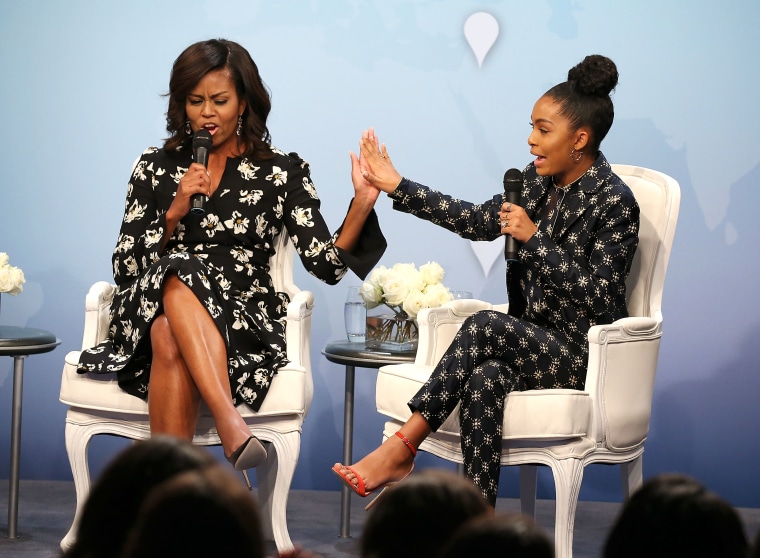 Shahidi is also a role model whose fans praise her for being down to earth despite her celebrity. She guest edited the December issue of Teen Vogue, and in that issue she talked of school, representation and youth activism. She is a great proponent of education – specifically in the STEM fields – and she takes her studies seriously. Some days she will have a 15-hour study marathon, and the next day she will binge on doing nothing. That's how she maintains her balance.
She also maintains her normalcy largely due to her mom. When things get hectic, her family asks her to slow things down and to evaluate the value of her time.
"For every crazy week, there's a week of staring at walls," said Shahidi, who recently applied to a number of colleges and hopes to major in sociology. "For every 15 hour study session there's a two day sleep over. I feel like as I'm growing up I'm getting more specific with what I want to do and how I'm spending my time."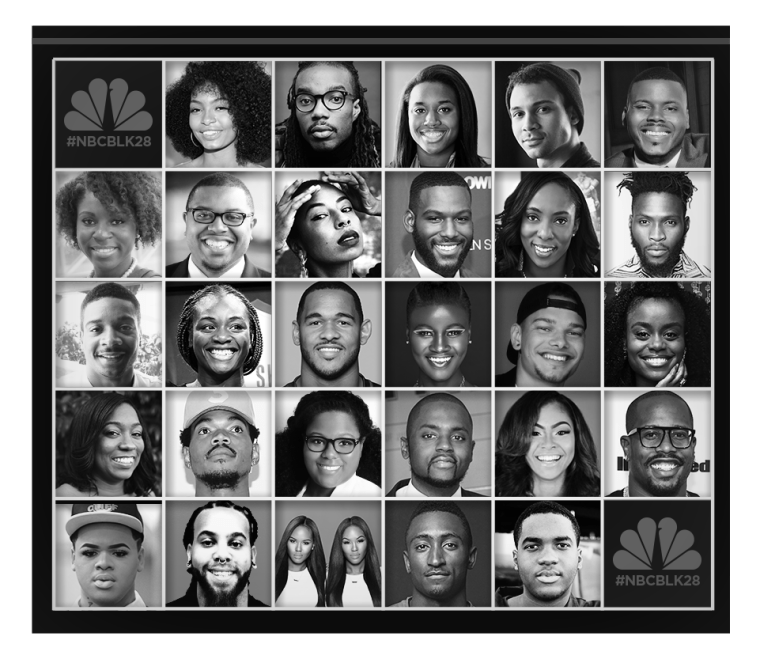 ---
LATE NIGHTS OR EARLY MORNINGS? Late nights.
WHEN DID YOU BECOME AWARE OF YOUR BLACKNESS? I've always been very aware. I was always hyper aware being half Black and half Iranian. That means I was born in between both of my family members. Farsi was one of the first languages I learned. At the same time I learned about the civil rights movement and our history and had questions about Persepolis and all of that jazz. I didn't realize its implications in a larger world until I became much older.
FAVORITE SONG TO PLAY AT FULL VOLUME? That would have to be "After the Rain" by Little Dragon