Khoudia Diop, 20, Model
New York City
There are plenty of beautiful, influential women telling girls to be confident and to love themselves. But even amongst those, Khoudia Diop's intentions – and deep ebony blue skin color – set her apart.
Recognize her? Diop, 20, is the Senegalese model who traded Paris for New York City a year ago. Upon arrival, she swiftly began making waves in the modeling industry for her stature and for her beautifully smooth, dark skin.
"Where I grew up, we had light skinned models, but not dark. Every time I would talk about being a model with my friends, they would start laughing out loud," Diop said.
As a girl, she was bullied so much, she stopped going to school. "I was so ashamed of it that I would spend hours in the shower crying and trying to wash my skin off."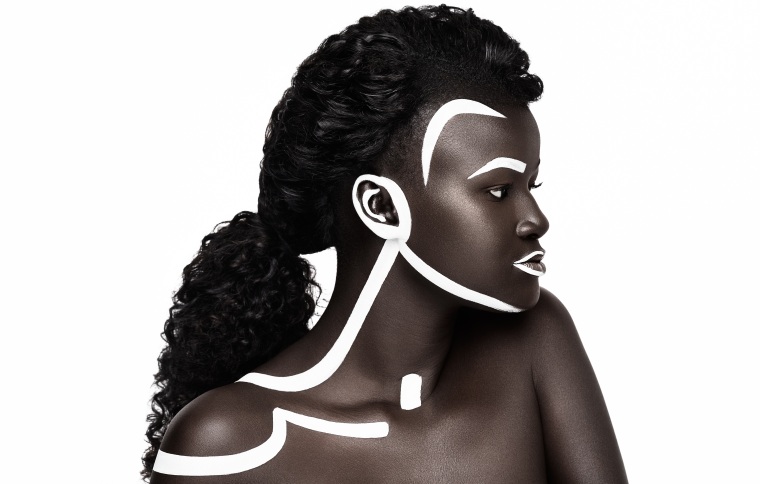 CHECK OUT THE FULL LIST OF THE #NBCBLK28 HERE!
When Diop first appeared in The Colored Girl campaign 'Rebirth,' her Instagram followers skyrocketed to more than 300,000 in three months.
She's since nicknamed herself the Melanin Goddess, but making peace with her reflection didn't happen overnight. "Self-love is not something that you get in one day or two days. It's an ongoing process and I go through it every day."
The Brooklyn-based model's following only continues to grow, but for Khoudia, the real gift of all this attention is the platform she now has to help others.
"I really want to be an inspiration for young girls," she said. "I don't want anybody to feel the way I felt when I was younger."
---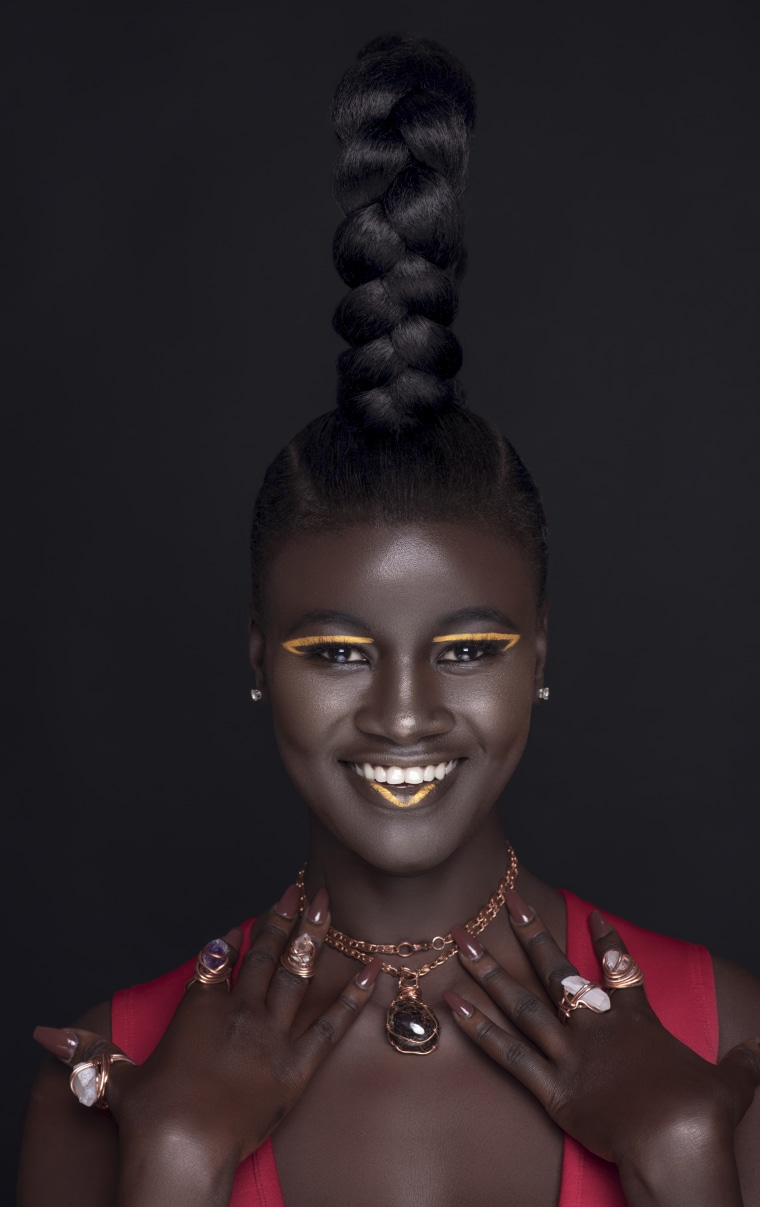 DEFINE YOURSELF OR YOUR WORK IN THREE HASHTAGS
#melaningoddess #blackgirlmagic #redefiningbeauty
MY SELF-CARE RITUAL INVOLVES Washing my face in ice cold water!
LATE NIGHTS OR EARLY MORNINGS? Mornings for sure!
WHO WOULD YOU NOMINATE FOR THE #NBCBLK28?
The Colored Girl founders Tori Elizabeth and Victory Jones, because they are bravely disrupting the status quo and rewriting the narrative of women of color in mainstream media.
---