Kia LaBeija, 26
Photographer, Dancer and HIV Activist
For native New Yorker Kia LaBeija, art and activism are one.
The dancer and visual artist's intimate self portraits are currently touring the country as part of Art AIDS America, an exhibition exploring the impact of HIV and AIDS upon modern American art.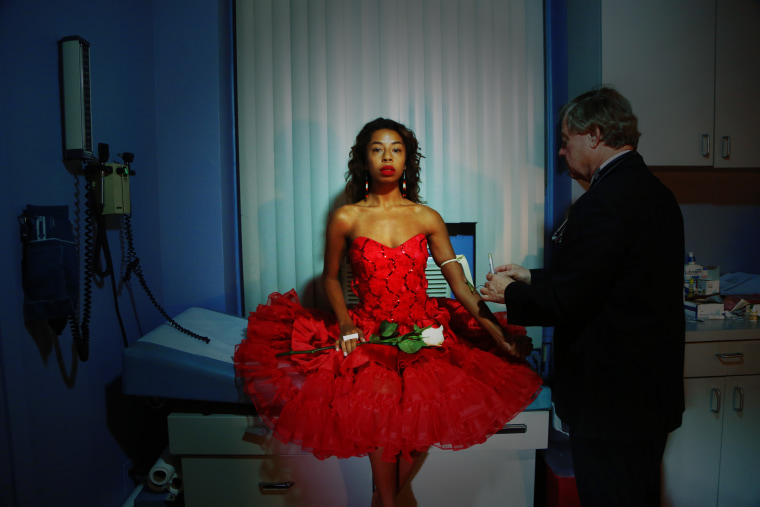 "Everything is intersectional," said LaBeija, 26, who was born with HIV and is the only woman of color featured in the exhibition that also features works by the likes of art and photography heavyweights Keith Haring and Annie Leibovitz. "My story is in all of my work. As an activist and as an artist, telling your story is also part of resistance."
LaBeija is also a renowned performer in New York's voguing and ballroom dance scene, winning several competitions including the legendary Latex Ball.
CHECK OUT THE FULL LIST OF THE #NBCBLK28 HERE!
"My work is very physical and within all the things I do—movement, Voguing, posing for my own images, or speaking—everything relates to the body and ways of releasing trauma from the body," she said.
LaBeija often speaks on issues affecting women and people of color living with HIV and AIDS. Speaking out can be healing, she said. "Self love is a form of resistance. The times that we're in right now are very intense. Black excellence is being able to stand up for yourself and who you are."
---
MY SELF CARE RITUAL INVOLVES Taking long hot baths, writing in composition notebooks, burning sage, listening to music that makes me feel good.
LATE NIGHTS OR EARLY MORNINGS That in-between hour, when the sky first turns blue.
FAVORITE SONG TO PLAY AT FULL VOLUME "You Gotta Be" by Des'ree
---