Kofi Siriboe, 22
Actor
Whether it's snagging a lead role in a critically-acclaimed cable drama, flying cross country on Oprah's private jet or transforming from a chubby teen to a bonafide heartthrob, it's safe to say that actor Kofi Siriboe's life is far from typical.
Case in point: The nicknames given him by fans.
"I love my Black women," quips the Los Angeles native with Ghanaian roots. "They are so funny and creative when they approach me on the streets–calling me things like 'Siri-BAE!'"
Siriboe, 22, is best known for his portrayal of formerly incarcerated and eternally (and internally) conflicted single dad Ralph Angel on "Queen Sugar," which airs on OWN. However, the former InStyle magazine "Man of Style" honoree is hardly a newcomer; his acting credentials span theatre, television and film. That said, he insisted on digging deep for his breakout role as Ralph.
CHECK OUT THE FULL LIST OF THE #NBCBLK28 HERE!
"Even though I am not a father and I have not been incarcerated, this part came so naturally to me, because I am actually living as a young Black man [in America] every day," said the thespian. "I love the duality of Ralph Angel. We all have that same struggle [that he has] – that inner struggle between who you are, who you want to be and what you have been in the past."
Siriboe doesn't take being a part of the "Queen Sugar" cast lightly. "It's a huge opportunity that doesn't just come around often, so I challenge myself to be open, honest and vulnerable enough in the role because I want to do the role right," he said.
Related: Oprah's Rule of Empowerment
He's been in the entertainment industry since he was six years old, starting with television commercials, then print work, film and guest roles on "Lincoln Heights," "CSI: Crime Scene Investigation" and a regular recurring role on the MTV comedy-drama series, "Awkward." He made his film debut in 2008 playing a supporting role in the comedy-drama "The Longshots."
His swift ascent is not so surprising when you consider that Siriboe hails from a deeply talented family (he's the middle brother to fellow actors Kwame Boateng and Kwesi Boakye who are equally easy on the eyes). Mother Koshie serves as publicist for all three via her aptly titled K3 firm and Siriboe could not be any happier about it.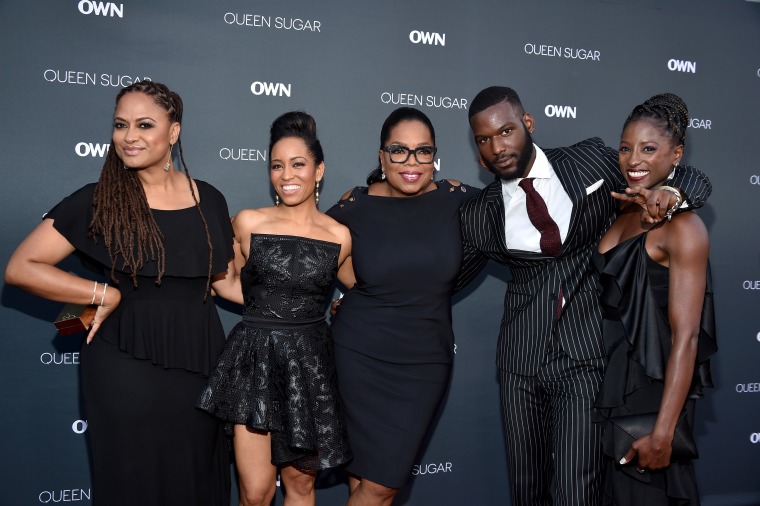 "This industry can be rough, but it feels great to have someone in your corner, someone who has your best interest at heart, working on your behalf every day," he said. "I think it's a blessing."
The quietly confidant Siriboe who commands so much attention on the small screen today is quite different from his younger self. As a teen he was more introverted and self conscious. He was also overweight, but he decided to change his life and vowed to get fit by his 18th birthday. He joined a gym, stuck to a strict diet and workout regimen and lost about 40 pounds. He maintains his now famous physique by running several miles a day and minimizing carbs.
If the next season of "Queen Sugar" isn't enough to fulfill your Siriboe fix, stayed tuned for the release of his upcoming role as Malik in this summer's anxiously anticipated "Girls Trip." The romantic-comedy stars Regina Hall, Jada Pinkett Smith and Queen Latifah.
Related: Ava DuVernay's 'Queen Sugar' is a Nuanced Portrait of Black Life
When he's not working, Siriboe says instead of surfing TV channels or partying, he prefers to spend his time studying his craft. He's currently working his way through all of the blaxploitation-era flicks and learning about other fellow creatives ("Right now I'm obsessed with James Baldwin," he gushes).
His big dream though, is to one day become a writer and director. "I love to write all genres of screenplays," he said. "I would love to make a Black love story someday."
As for whether he and his brothers may work together in the near future, he insists anything is possible: "We're each growing into ourselves as men. Who knows what creativity we could create when we came together."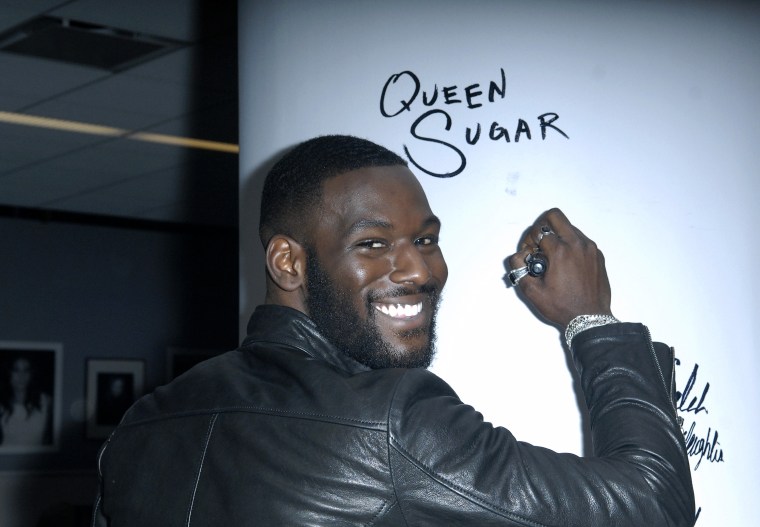 ---
DEFINE YOURSELF IN THREE HASHTAGS #passionate #creative #truthful
LATE NIGHTS OR EARLY MORNINGS? Both. But naturally I'm a night person. I'm a night owl.
FAVORITE SONG TO PLAY AT FULL VOLUME? Definitely "The Marathon" by Nipsey Hussle
MOST PEOPLE PROBABLY DON'T KNOW THAT I LOVE to run
ONE THING I WISH I KNEW ABOUT THIS INDUSTRY WHEN I FIRST STARTED I wish I knew that you have to be in tune with yourself in order to [successfully] navigate this industry. Your truest power comes from knowing your truth. You have to tune into yourself and what you are about and what you want. That's a super power in this industry.
---