Meet the #NBCBLK28
NBCBLK is using the 28 days in the month of February to honor 28 of the nation's most talented innovators and game changers — all ages 28 years and younger.
Beginning February 1st, NBCBLK will reveal one profile each day of the month in honor of these notable entrepreneurs, policy makers, athletes, entertainers, activists, and artists who are making a difference in their communities. (And we realize it's a leap year, so we have added a 29th honoree.)
CHECK OUT THE #NBCBLK28 CLASS OF 2017 HERE
While some of the honorees are familiar faces, others are pillars of their communities, unsung heroes with stories to tell. Throughout the month, NBCBLK will also be hosting artist chats and social media takeovers using the hashtag #NBCBLK28.
How we chose the #NBCBLK28
Each of the honorees was chosen by members of the NBC News broadcast and digital teams. Ultimately, they were selected because they are all industry and community leaders who are constantly striving to break barriers and defy stereotypes, redefining what it means to be Black in America today.
Simply put: They are young, gifted, and unapologetically Black.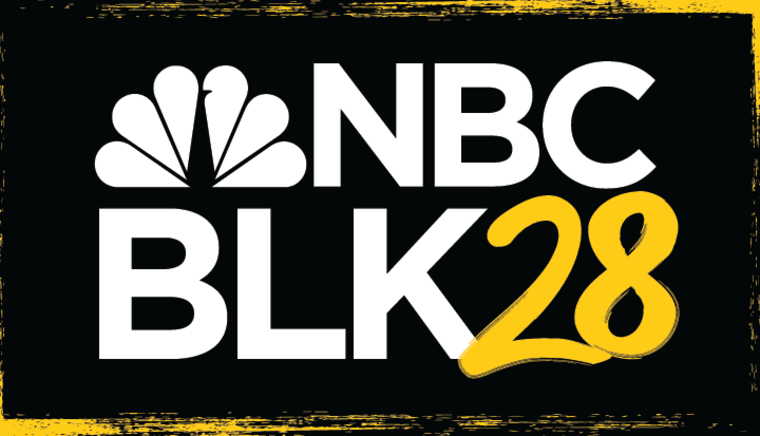 Their accomplishments are aligned with the NBCBLK mission: Elevating the conversation on black identity, politics, and culture.
Meet the inaugural list of the NBCBLK28.
---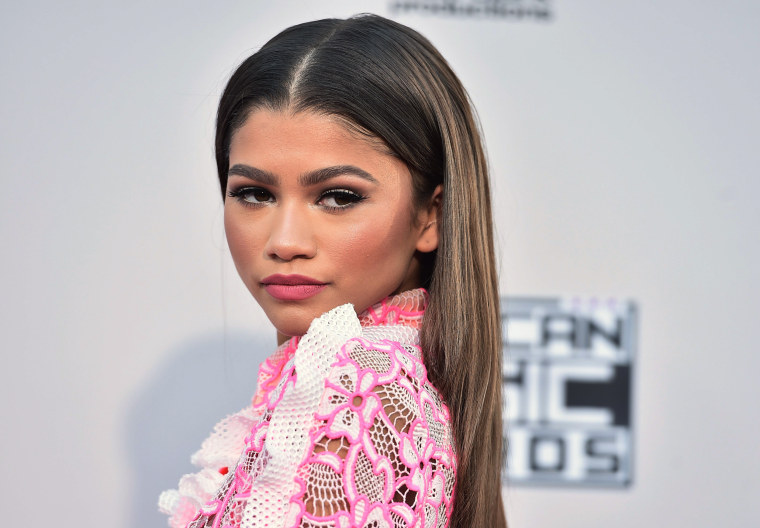 Zendaya (Coleman), 19, Actor, Activist
Zendaya Coleman is a pop singer and the star of Disney Channel's K.C. Undercover. Zendaya uses her platform and star power as a tool to speak about identity and beauty. She made headlines last year when she handled an inappropriate comment about her Oscars look with grace and class. She also spoke out against a beauty outlet that retouched her photos to make her appear skinnier.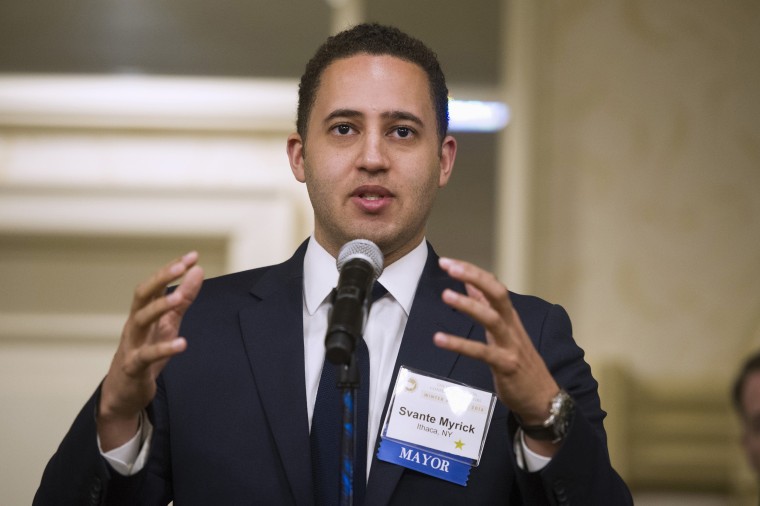 Svante Myrick, 28, Ithaca's Youngest Mayor
Svante L. Myrick was anointed as the youngest Mayor of the City of Ithaca, and its first Mayor of color on January 1, 2012. Before taking his position as the Mayor of Ithaca, Myrick served as the Assistant Director of Student and Young Alumni Programs for Cornell University.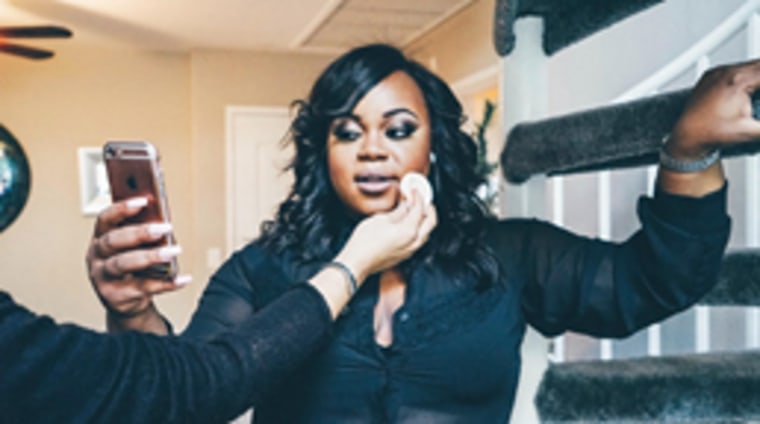 Angelica Nwandu, 25, Founder of The Shade Room
Angelica Nwandu, who founded The Shade Room, has changed the way people consume celebrity gossip. The New York Times dubbed the site "the TMZ of Instagram" due to its initial publishing solely on Instagram.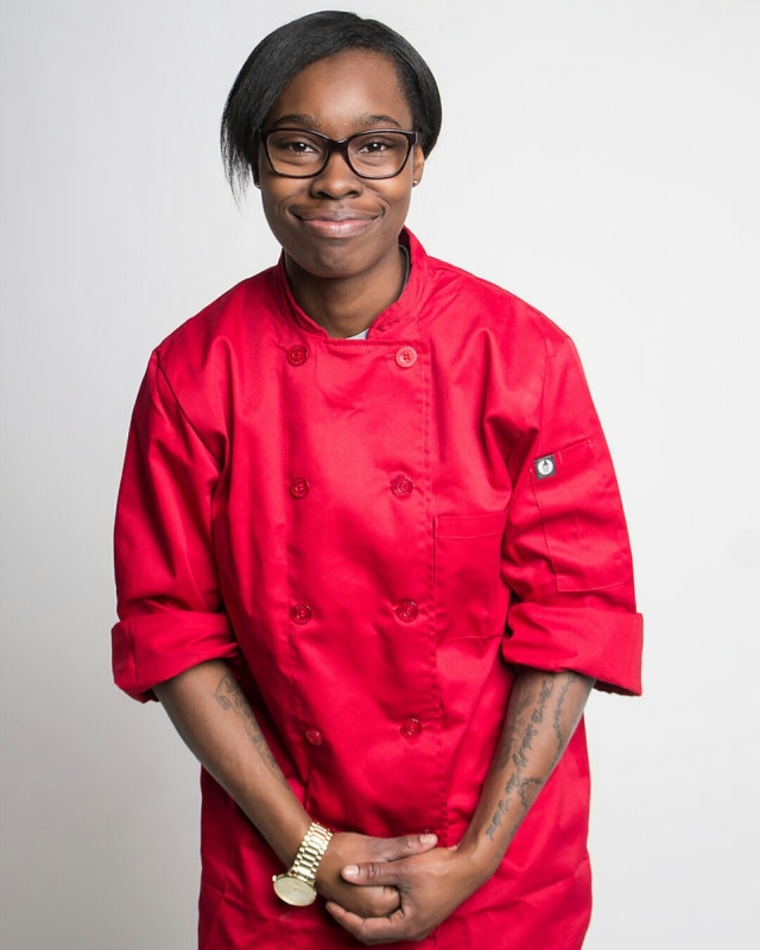 Roshara Sanders, 26, Executive Sous Chef, War Veteran
Roshara Sanders' commitment to inspire a generation is rooted in her desire to inspire others through not just her example but also her food. A graduate of the Culinary Institute of America, she feeds 6,000 people daily as the Sous Chef for Guckenheimer. She is a combat veteran having served in Iraq and Afghanistan.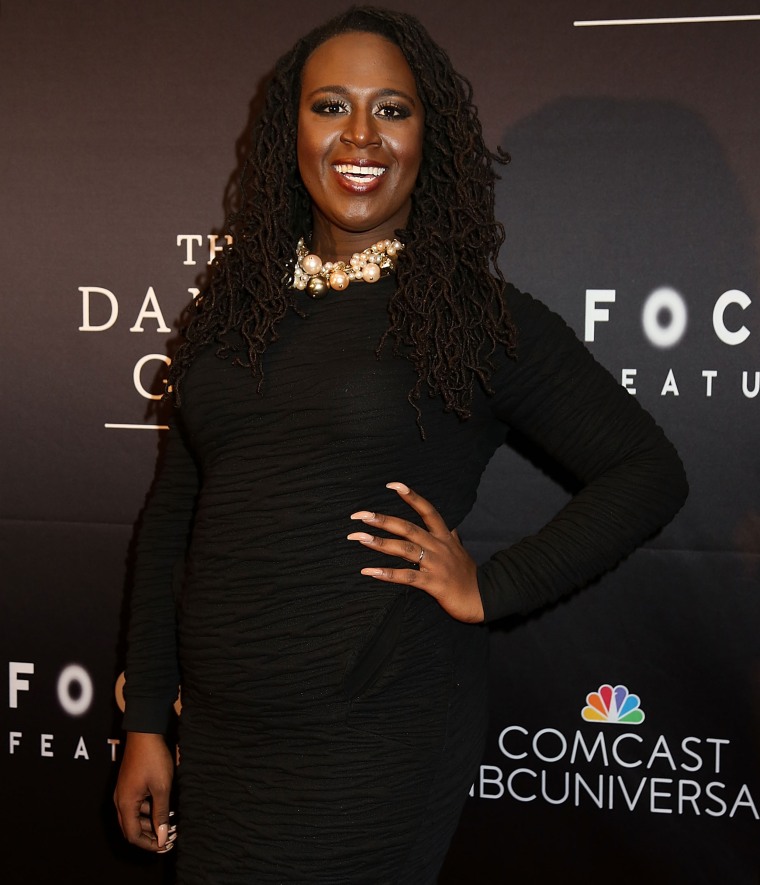 Cherno Biko, 24, Co-Chair New York City Young Women's Advisory Council
Cherno Biko is transgender and a trans and human rights activist who serves as the Co-Chair of the Young Women's Advisory Council for the city of New York. Cherno travels the country speaking about and supporting transgender women of color.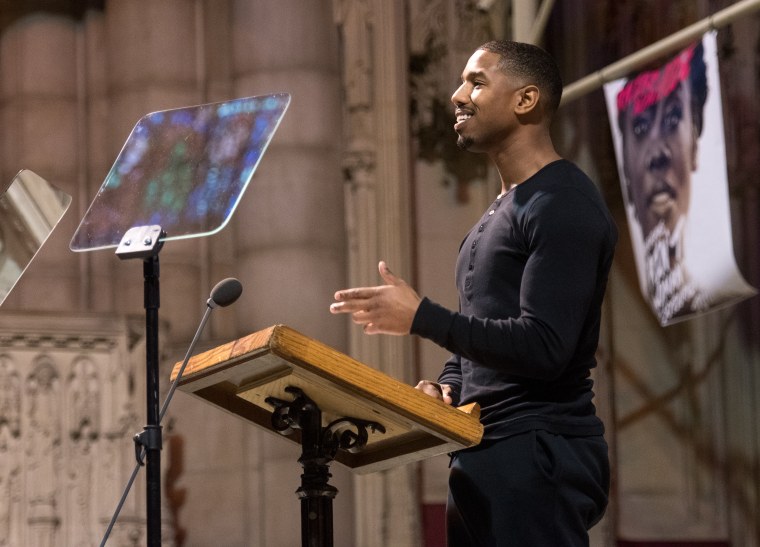 Michael B. Jordan is an actor known for his roles in HBO's hit series, The Wire, the 2013 film, Fruitvale Station and one of his most recent projects, Creed, costarring Sylvester Stallone. In December the Newark native used his platform to participate in a criminal justice reform panel hosted by the White House and Department of Justice.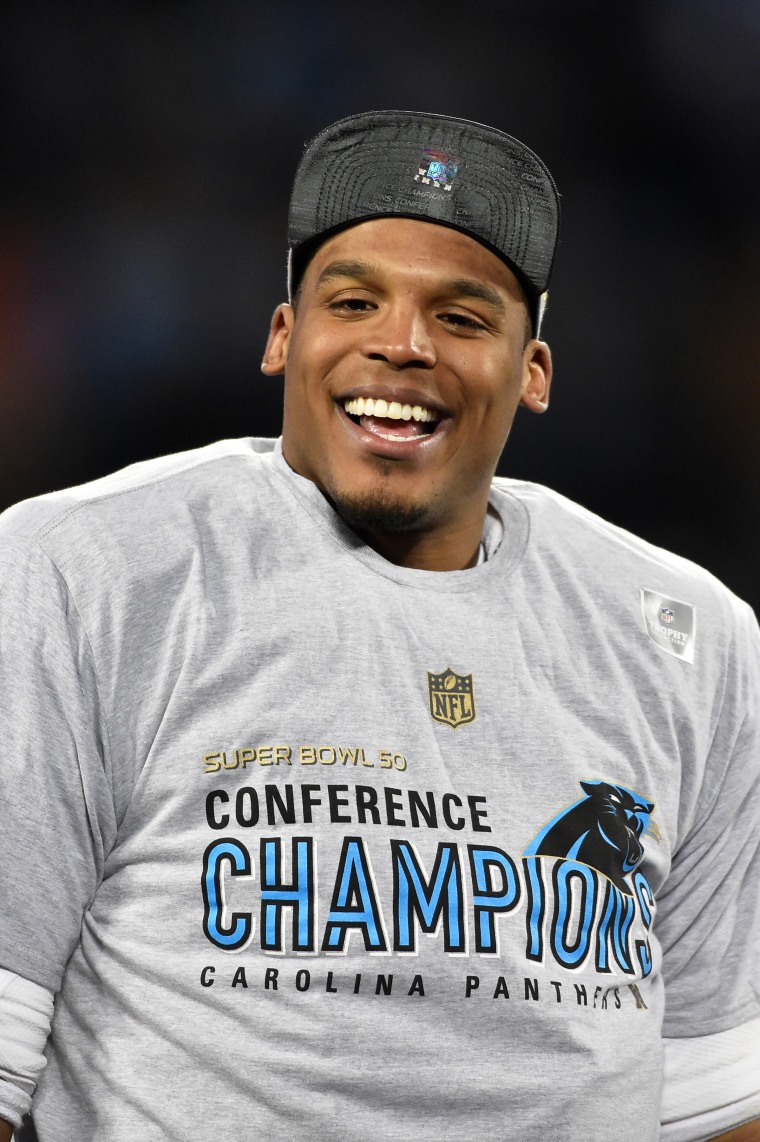 Cam Newton, 26, Carolina Panthers Quarterback
Cam Newton is going to the Superbowl. He is the only player in the modern era to, within a one-year span, be awarded the Heisman Trophy, win a national championship, and become the first overall pick in an NFL draft. He is in position to be the third African-American quarterback to win the Super Bowl.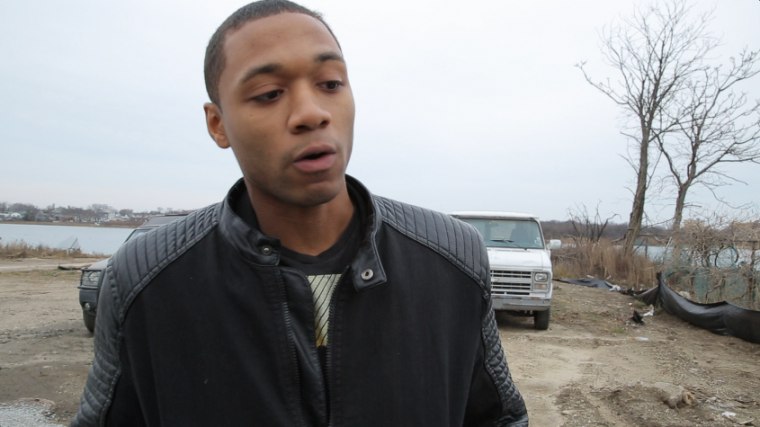 Brandon Washington, 25, President of Brooklyn Young Republicans Club
Brandon Washington is the President of the Brooklyn Young Republicans Club in New York City. He is also a U.S. Army Reservist.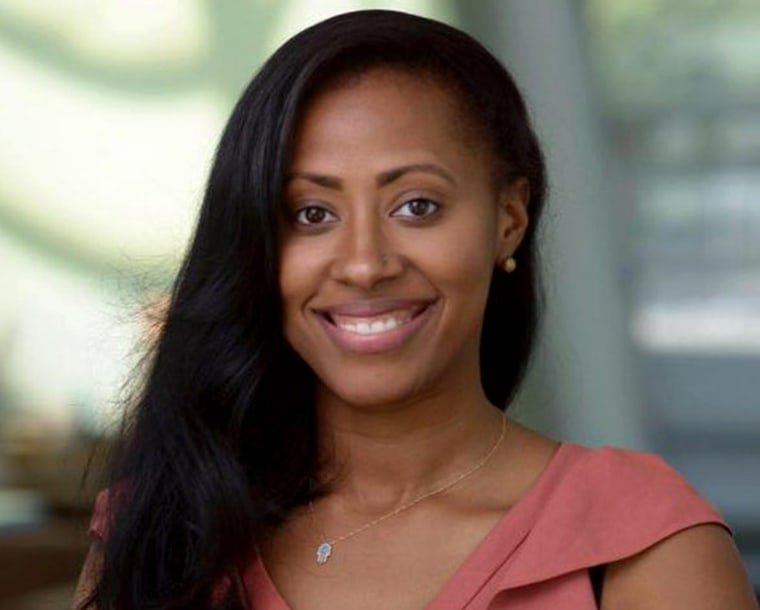 Jamira Burley, 26, Social Advocate, Senior Campaigner for Amnesty International USA
Jamira Burley is a nationally recognized speaker and social justice advocate. Recognized by the White House as a "Champion of Change," she has implementing anti-violence initiatives throughout the Philadelphia School District and now serves as the Senior Campaigner for Amnesty International USA — one of the oldest and largest human rights organizations in the world.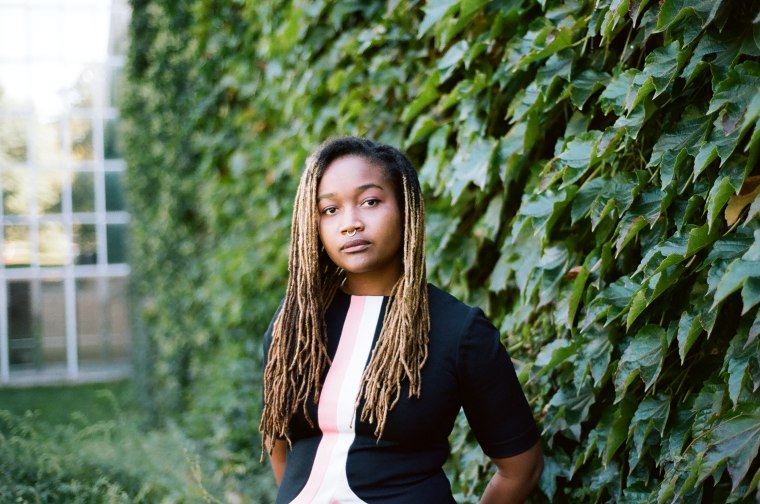 Kimberly Drew, 25, Associate Online Community Producer at The Metropolitan Museum of Art
Kimberly Drew manages social media for The Metropolitan Museum of Art, breaking down the walls of the traditional museum. She created the Black Contemporary Art Tumblr which features photography and artwork by and about people of African descent.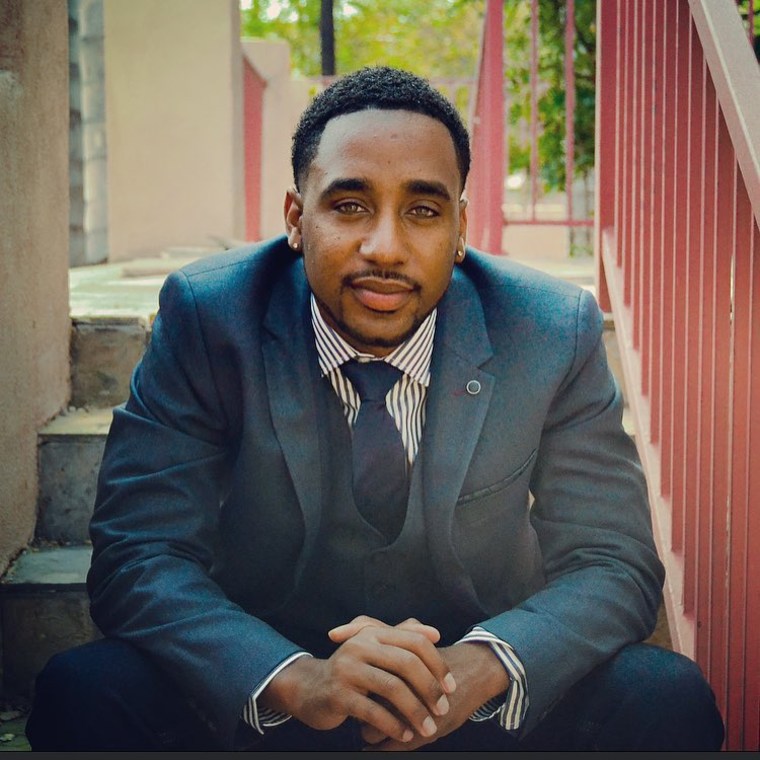 Nate Howard, 24, Founder of Movement BE
Nate Howard is a professional speaker, poet, educator and entrepreneur based in San Diego, California. In 2013 he founded Movement BE, a non-profit organization that helps young people discover their story through spoken word poetry.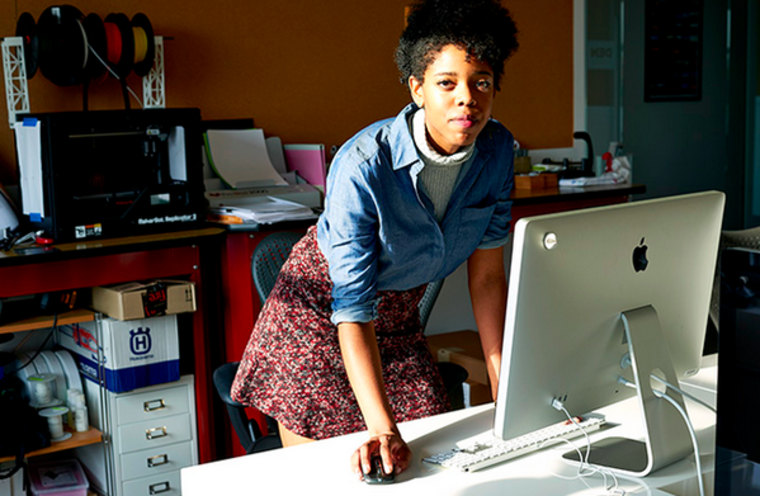 Madison Maxey, 22, Maker, Creative Technologist, Founder of The Crated
Madison Maxey is founder of The Crated, a design and engineering studio exploring the intersection of design and technology — wearable technology to be specific. She recently designed the circuit and assembled the electronics inside a Zac Posen dress composed of LED lights. She is the recipient of the $100,000 Thiel fellowship.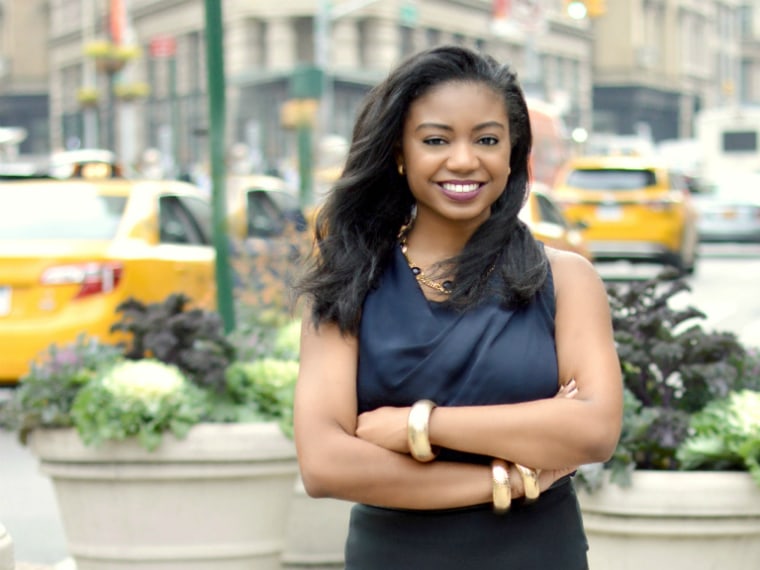 Rhonesha Byng, 26, Founder of HerAgenda.com
Rhonesha Byng, runs HerAgenda.com, a digital platform working to bridge the gap between ambition and achievement for millennial women. Founded in 2008, the New York City based company regularly hosts salons with female entrepreneurs and shares inspiring stories of real women succeeding in their industries.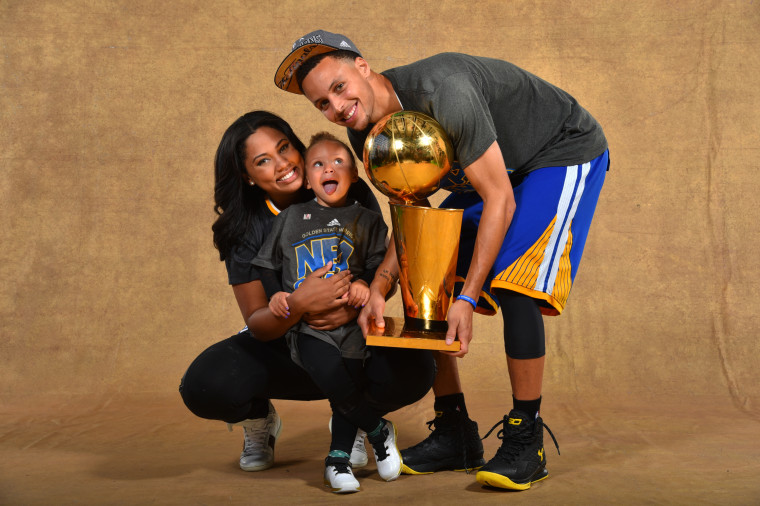 Stephen Curry, 27, Golden State Warriors Basketball Player
Ayesha Curry, 26, Entrepreneur
Stephen Curry is a guard for the Golden State Warriors and is considered by some to be one of the greatest shooters in NBA history. His wife Ayesha Curry is an entrepreneur and lifestyle expert. Her first cookbook, The Seasoned Life will be released in September. And I think we all know Riley Curry!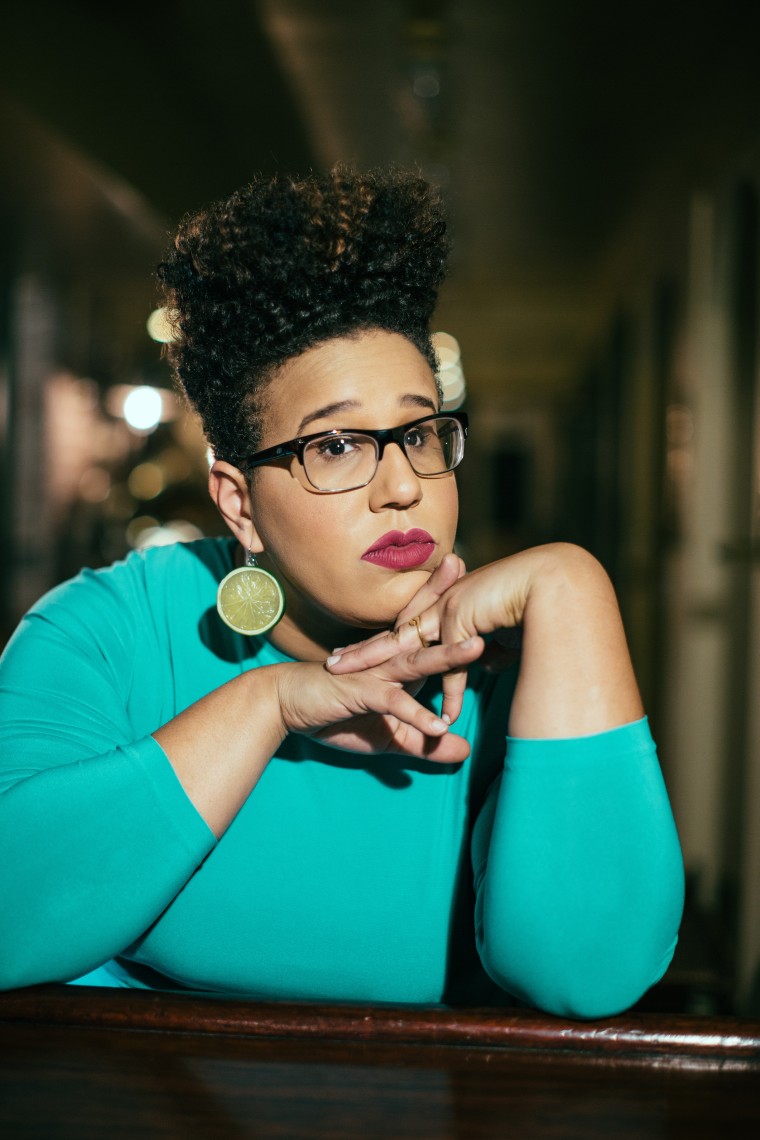 Brittany Howard, 27, Lead Singer, Alabama Shakes
Brittany Howard sings lead and plays guitar with the Alabama Shakes, a band nominated for four Grammy Awards including Best Alternative Music Album, Best Rock Song, Best Rock Performance, and Album of the Year for their newest album Sound & Color.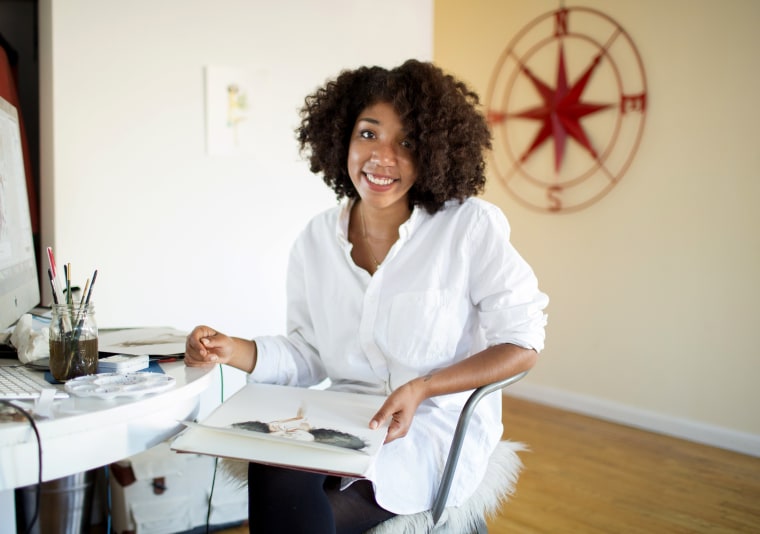 Debra Cartwright, 28, Painter, Graphic Designer and Illustrator
Debra Cartwright is an artist that uses watercolors to depict Black women in an ethereal manner. She paints women of all shapes and skin tones, always emphasizing a woman's natural hair. She aims to subvert the hard edge stereotypes often associated with Black femininity.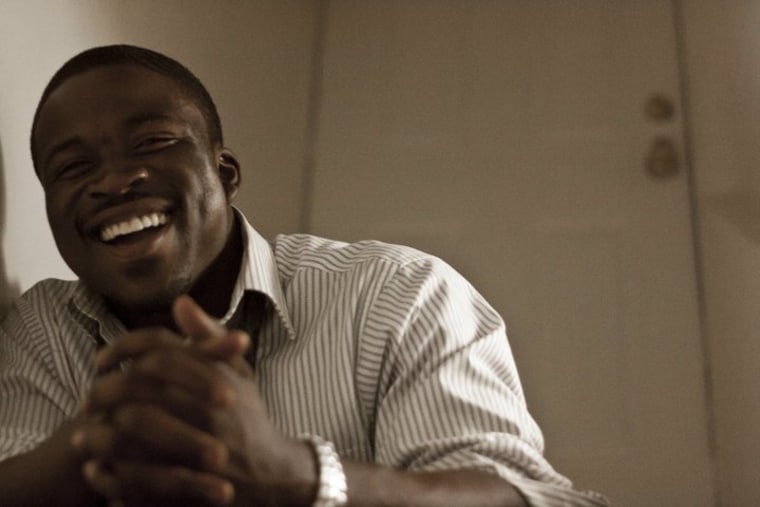 Alex Peay, 28, Founder of Rising Sons
Alex Peay created Rising Sons, a nonprofit based in Philadelphia that focuses on the development of underserved young men while attending Ursinus College. He created the nonprofit to build young leaders and to address the lack of support and unity among underprivileged minorities.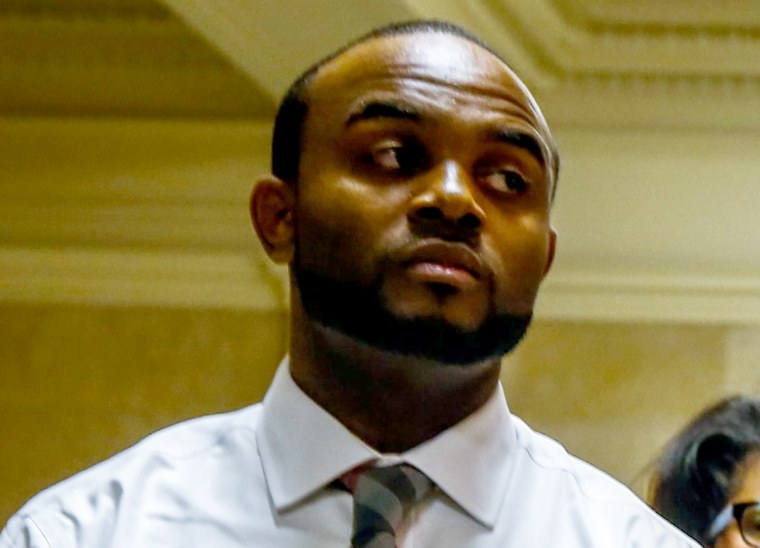 William Calloway, 26, Social Activist
William Calloway is one of the two Chicago residents directly responsible for forcing the police to release the dash cam video that showed the fatal shooting of 17-year-old Laquan McDonald by a Chicago officer.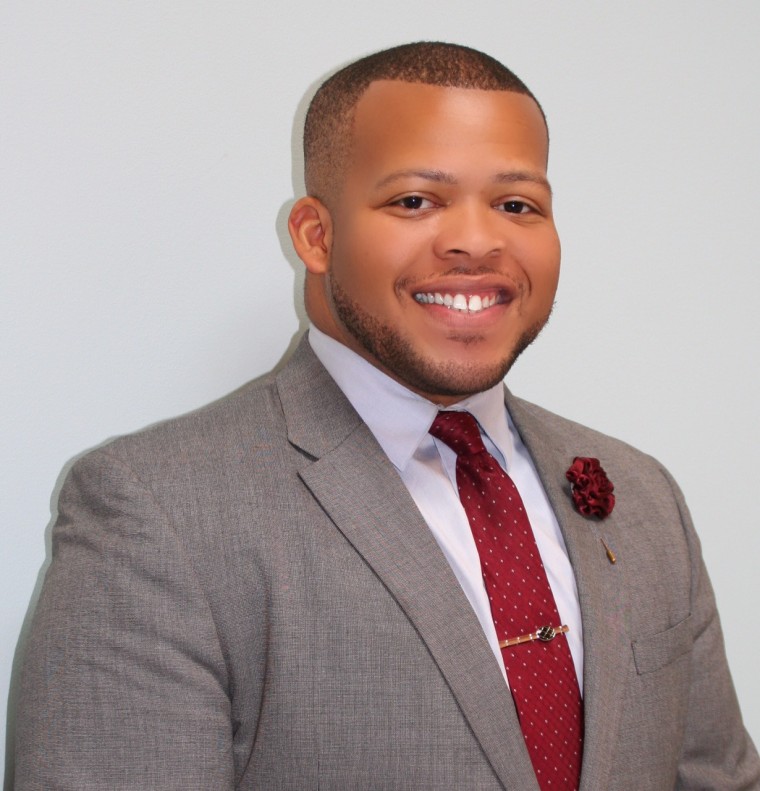 Marvin Carr, PhD, 28, White House Policy Advisor to the United States Chief Technology Officer
Marvin Carr, is leading efforts connected to the My Brother's Keeper initiative and finding ways for disadvantaged youth to become more engaged with STEM.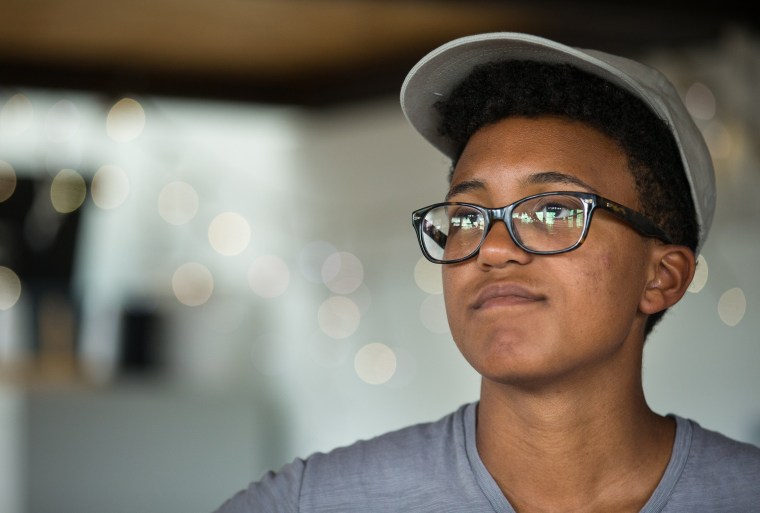 Vanessa Newman, 21, Founder of Butchbaby & Co.
Vanessa Newman is a queer designer who launched a gender non-conforming maternity wear line that combats the heteronormative and hyper-femininity wear associated with maternity clothing.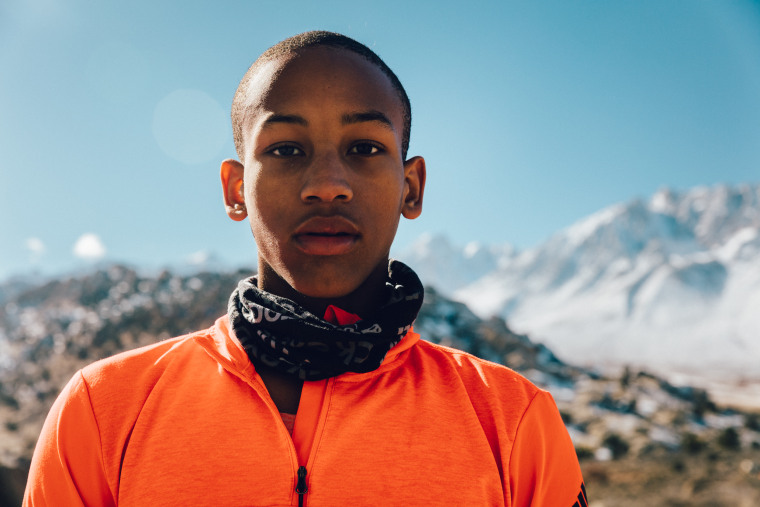 Kai Lightner, 16, Professional Rock Climber
Kai Lightner has been rock climbing since he was six years old. A ten-time national rock climbing champion and a three-time Pan American winner, he's already snagged major sponsorships from brands like Clif Bar.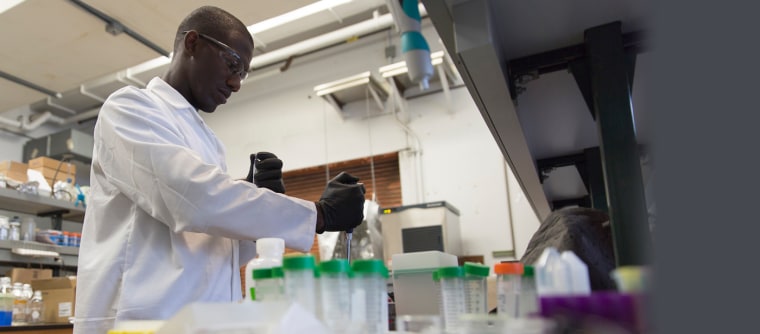 William Tarpeh, 25, Environmental Engineer
William Tarpeh is UC Berkeley environmental engineering PhD student, who is interested in using sustainable sanitation and technical education in the developing world. Recently, he was able to extract nitrogen from urine to make nutrient rich fertilizer. His goal is to increase toilet proliferation in developing economies.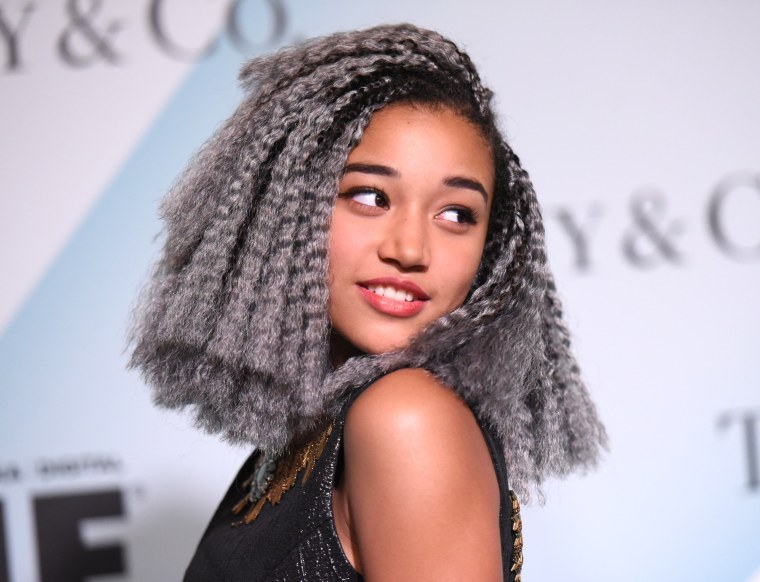 Amandla Stenberg, 17, Actor, Activist
Amandla Stenberg is well known for her character "Rue" in The Hunger Games. Stenberg's cultural appropriation video, "Don't Cash Crop my Cornrows," went viral last year and since then, she has become known for speaking out on racism and social injustice. She appears in the new film "As You Are", which recently debuted at 2016's Sundance Institute Film Festival.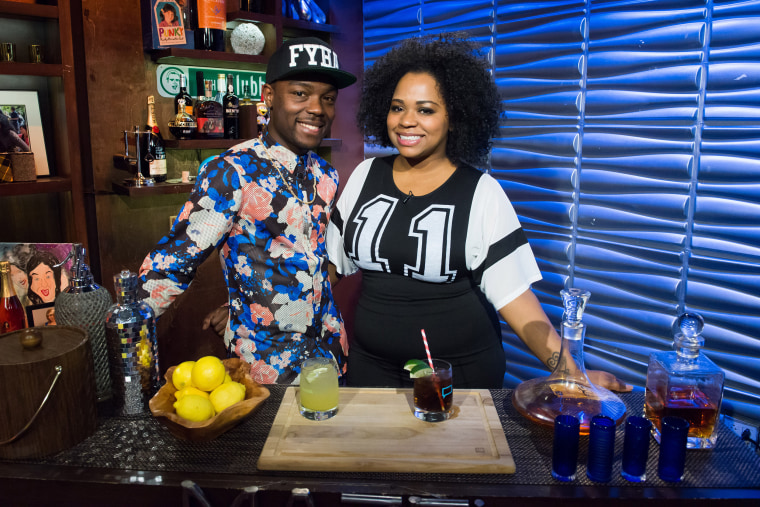 Kid Fury, 28, 'The Read' Co-Host
The Read is a weekly podcast hosted by bloggers Kid Fury and Crissle that provides a hilarious recap of the latest in pop culture news. The show has amassed over 150,000 subscribers in just two years. It was featured on iTunes' Best of 2013 and 2014's Editor's Choice and its hosts have sold out live shows from Los Angeles to London. Kid Fury, a Miami native turned NYC-resident, is the creator of the news and gossip site "The Fury," and vlogs on his YouTube channel, Kid Fury TV.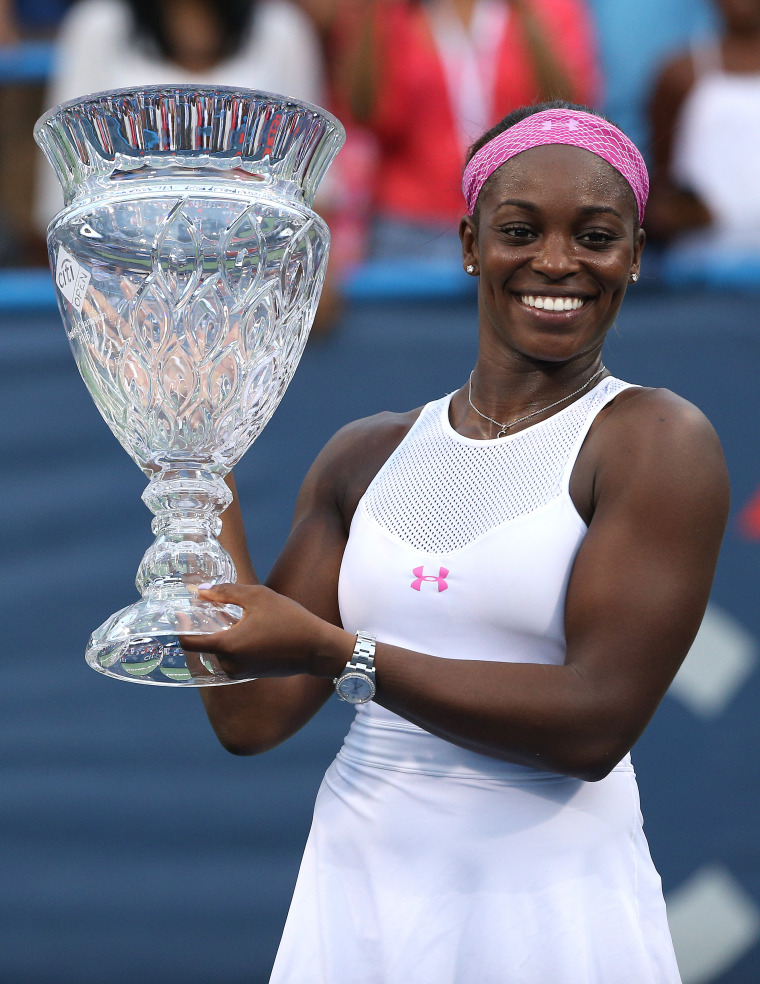 Sloane Stephens, 22, Professional Tennis Player
Sloane Stephens is a pro tennis player who is currently ranked #26 in the Women's Tennis Association singles rankings. Could she be the next Serena?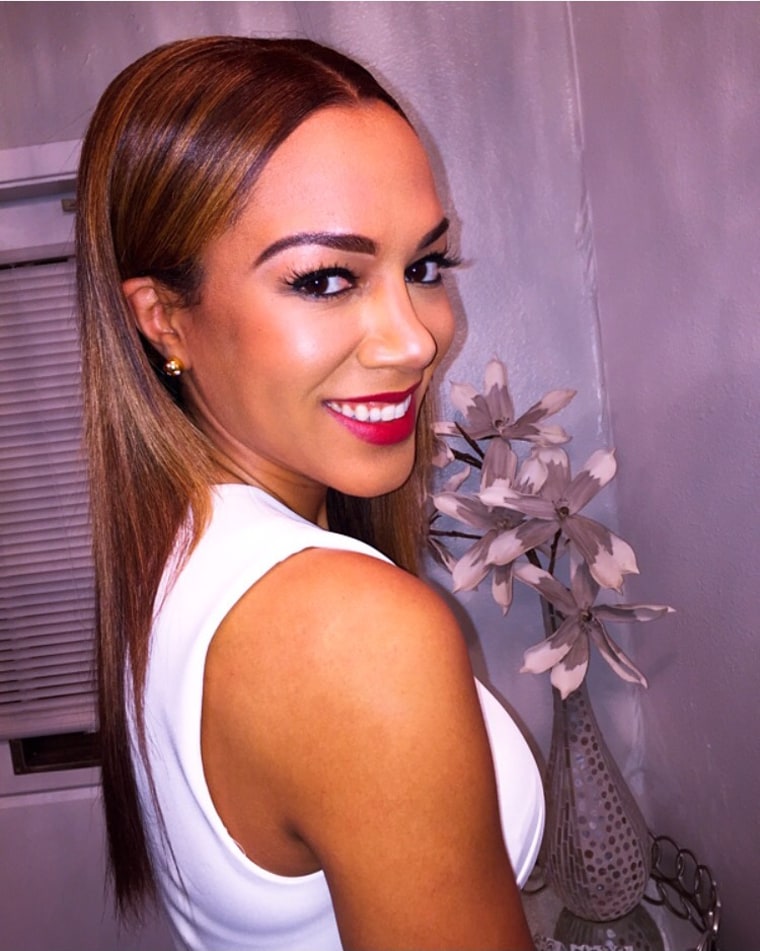 Rosalyn Gold-Onwude, 28, Golden State Warriors sideline reporter for Comcast Sportsnet
Rosalyn Gold-Onwude, a former Stanford University Pac 10 Defensive Player of the Year, is right at home in her new role as the sideline reporter for the Warriors. Not only is she serving as a role model for minority women broadcasters, she also has game. Fans are still talking about how she outshot Lebron James in a pre-game basketball demonstration that went viral on YouTube.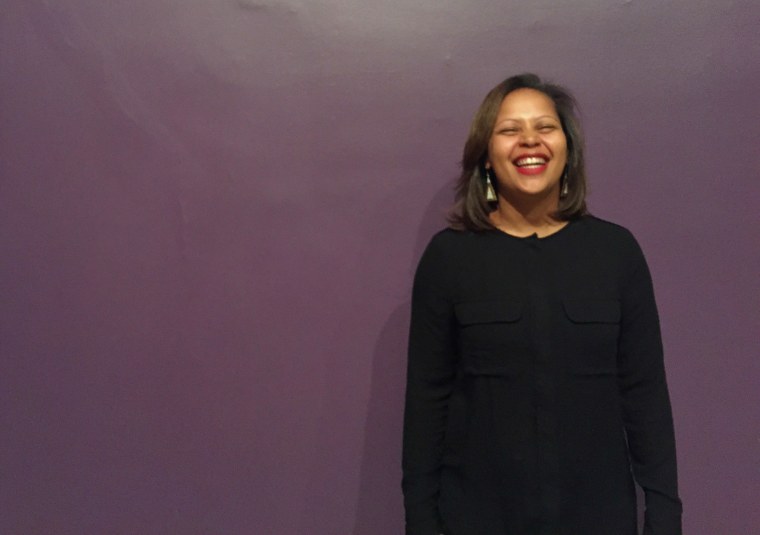 Jessica Byrd, 28, Founder, Three Point Strategies
Jessica Byrd is a former Manager of State Strategies for Emily's List and the current leader of Three Point Strategies, a firm dedicated to recruiting more people of color to run for public office while working at the intersection of electoral politics and social justice. Outside of work, Byrd proudly serves on the boards of SisterSong Women of Color Reproductive Justice Collective and My Black Feminist Future.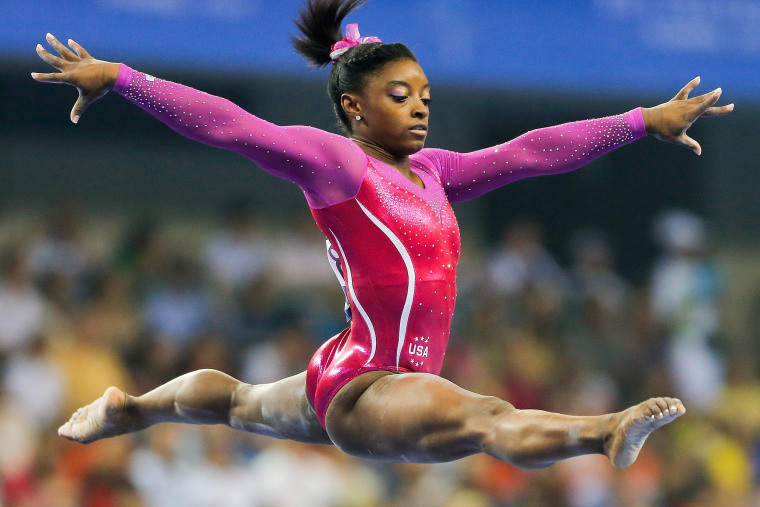 Simone Biles, 18, Olympic Gymnast, Team USA
Simone Biles made history at last fall's World Gymnastics Championships when she became the first woman ever to win three all-around titles in a row. A member of the gold medal-winning American team at the 2014 and the 2015 World Artistic Gymnastics Championships, she has her sights set on gold this summer at the Olympic Summer Games in Rio.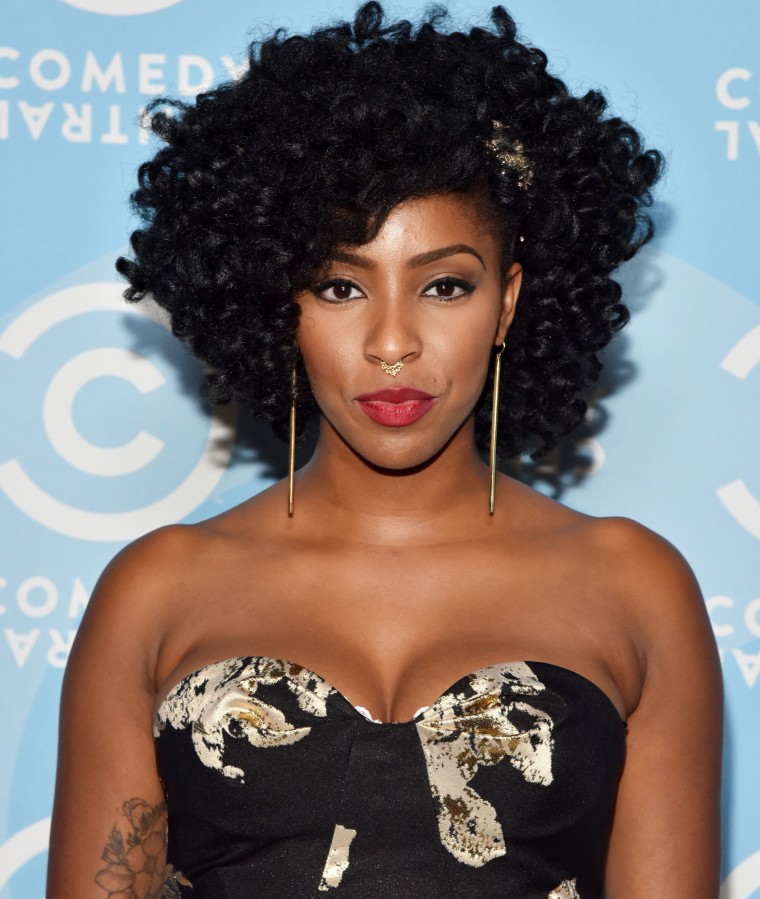 Jessica Williams, 26, Comedian/Daily Show Correspondent
Jessica Williams is a comedian and a correspondent on The Daily Show with Trevor Noah. Under Jon Stewart's tenure she became the youngest correspondent in the show's history, frequently riffing on topics ranging from gender inequality to social injustice.
Follow NBCBLK on Facebook, Twitter & Instagram