Briana (Bri) Babineaux, 22
Gospel Music Artist
College student-turned-gospel music success story Briana "Bri" Babineaux came into her celebrity one night in 2015 after a bad breakup.
The University of Louisiana student worked through her grief by covering gospel singer Tonéx's new standard, "Make Me Over." Already a popular song, Babineaux's version of the piece was recorded and posted on YouTube. Within hours, the video had gone viral. Within weeks she was covering other songs by request. Within a year, Bri garnered some 400,000 Instagram followers.
Today she is one of gospel's newest faces and freshest voices. Nominated for three Stellar Awards and celebrating the popularity of 2016's debut release "Keys To My Heart," it looks like her rejection of several major label R&B contracts was the right decision.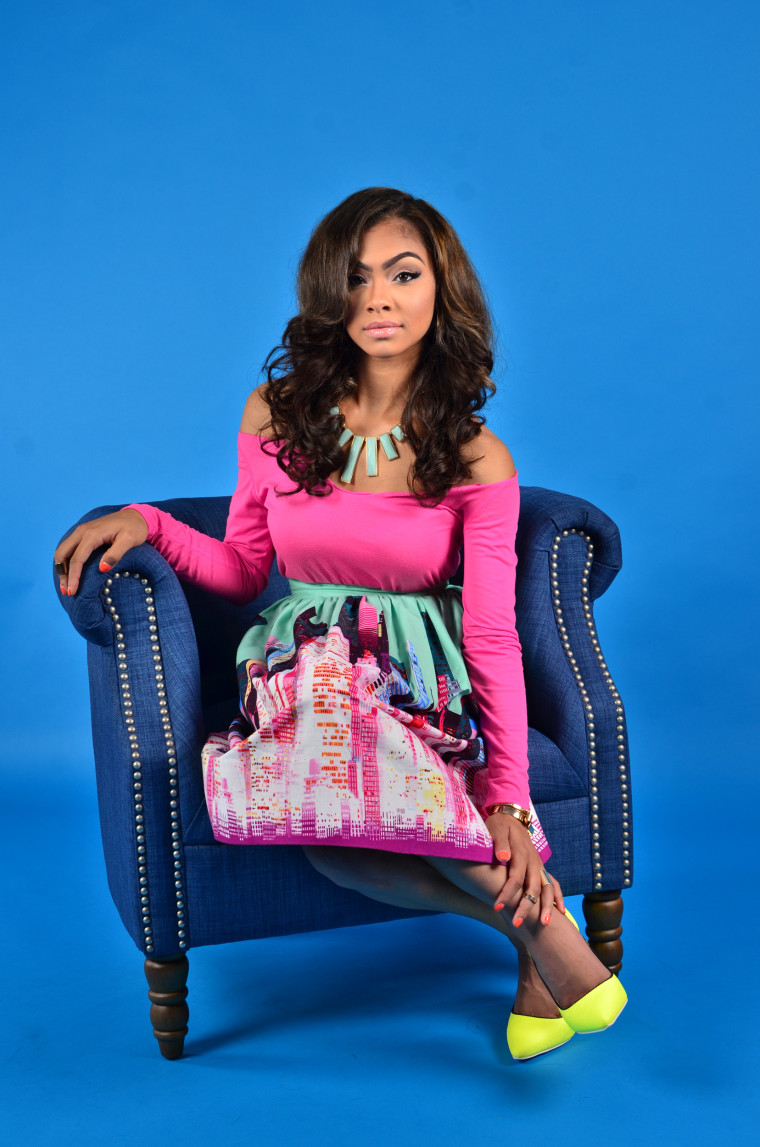 "I never thought I'd be a singer," said the University of Louisiana student who juggles classes, her own ministry and her gospel career. "I wasn't trying to get into the music industry. I didn't want to sing R&B. If I was going to sing for anybody, I wanted to sing for God."
CHECK OUT THE FULL LIST OF THE #NBCBLK28 HERE!
She inked a deal with Marquis Boone Enterprises and Tyscot Records and hopes to show that her focus on faith is a recipe for success.
" My whole purpose is to make sure that young people know the importance in havin' a relationship with God, the importance in trusting him, the importance in depending on him, the importance to pray and say, 'God, when I'm in need, I know how to call out to you. I know that there is nobody that can help me but you,'" said the artist. "God is cool and servin' God is even cooler."
---
MOST PEOPLE PROBABLY DON'T KNOW THAT... I was an athlete at heart. I was a point guard on the basketball team. I played volleyball and I also ran track (400m hurdles). I was prom queen, was not a girlie girl, was senior class president and was in the Law Club.
WHEN I WAS YOUNGER I hated to listen. I had behavior problems in school and my mother was constantly at my school. Today, I try to tell the youth to listen to their parents because they do have their best interest at heart.
MY SELF-CARE RITUAL INVOLVES Exercising as often as I am able to and for the most part I try to eat healthy. I also believe in taking care of my skin, nails and hair to ensure I look and feel good on the inside and outside.
WHO INSPIRED YOU AS A KID AND WHO INSPIRES YOU NOW? My mom. She's always giving to everybody. I've seen her go through a lot and she's always remained a strong woman.
HOW DO YOU START THE DAY? With prayer
WHAT'S YOUR GO-TO SONG TO GET MOTIVATED? "You Keep Me" by Travis Greene
---