Kimberly Drew, 25, New York City
Associate Online Community Producer at The Metropolitan Museum of Art
Kimberly Drew has mastered the art of the artsy Instagram.
She's a social media producer at The Met and also the owner of IG account @museummammy, a saucy art and #blacklivesmatter-centric account that has a legion of cult followers. A force in social media and art circles, Kimberly came to The Met courtesy of a 2010 internship she snagged at The Studio Museum in Harlem while a student at Smith College where she was a Student Museum Educator at the College's Museum of Art.
She's figured out how to combine her unique personality, interests and Black creativity into a brand that boosts one of the world's top tier museums and herself.
Check out the full list of the #NBCBLK28 here
"I hope that my social media channels can encourage black folk to find their relationship to Black creativity," Kimberly said. "I hope that I can inspire my followers to trust their taste and chase their dreams."
A self-described instigator and broadcaster, the Orange, N.J. native's Instagram boasts some 95,500 followers alone. And then there's the Tumblr site she launched in 2011–Black Contemporary Art–featuring photography and artwork by and about people of African descent. The site has also been supporting the Black Lives Matter movement by taking submissions and artist's statements inspired by it.
---
DEFINE YOUR WORK IN THREE HASHTAGS: #BlackLivesMatter, #CaughtGrammin, and #ArtHoe
LATE NIGHTS OR EARLY MORNINGS? Both, the Internet never sleeps and neither do I.
FAVORITE SONG TO CRANK AT FULL VOLUME: My music taste is embedded at the intersection of Fat Pat's "25 Lighters," Red Rat's "Tight Up Skirt" and Kelela's "BankHead."
MOST PEOPLE PROBABLY DON'T KNOW THAT I LOVE artists who aren't Black. There's a strange assumption in the art world that Black arts professionals only study/enjoy artists of African descent. It's totally false and reductive. I love the folk, but I reserve the right to follow and support artists from around the globe.
WHAT DO YOU READ DAILY? My direct messages, articles I've saved on the Pocket app, and lots of emails.
---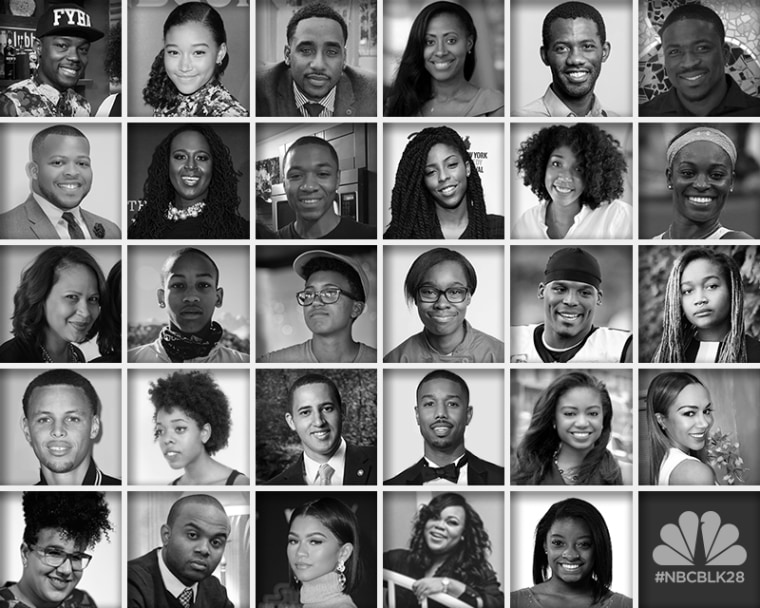 Follow NBCBLK on Facebook, Twitter & Instagram
She's a social media producer at The Met Museum