Vanessa Newman, 21
Founder, Butchbaby & Co.
Not all pregnant people like to wear feminine clothing. Not all pregnant people are even women.
It's this premise which allowed 21-year-old Vanessa Newman to dream of a "body positive" clothing line— raising awareness and acceptance of this specific segment of the LGBTQ population.
While dreaming does not set her apart from millions of other talented millennials, for Vanessa it's her understanding that great ideas can and should affect change that sets her apart. Even if it means taking a less than traditional route to get there.
Dropping out of college after her sophomore year, Vanessa found confidence and acceptance through apprenticeship programs. "I wasn't the picture perfect cookie cutter kid," Vanessa admits to NBCBLK. "I always take the road less traveled."
Check out the full list of the #NBCBLK28 here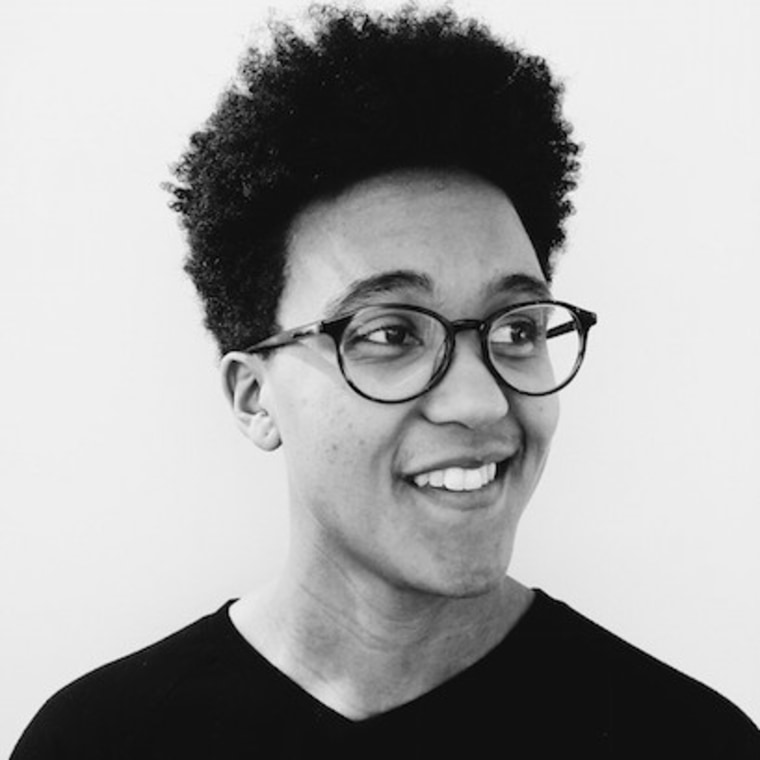 "I put on a fake belly and went shopping at one of the maternity wear stores. I asked 'Hey, do you have any options for anyone who dresses a little more tomboy? The saleswoman didn't really get it. She wasn't mean, but she didn't help me. I could see how, in other instances, salespeople could be worse than that. That could be a really scary shopping experience and that's definitely a problem."
This motivated Newman to create "Butchbaby & Co." in 2014 with her (now former) collaborators with what she describes as an "alternity" line - ensuring pregnant trans, queer and masculine persons are able to find options away from what's seen as more "feminine" wear.
Once the clothing line launches, Newman hopes to expand from online sales into a brick and mortar store and eventually a family brand, one that serves LGBTQ families in all stages of their lives.
It's her vision and the ability to dream that garnered Vanessa an invitation from the White House — first as a participant in their inaugural LGBT Technology and Innovations Summit where her idea for Butchbaby & Co. took flight, and later as a coordinator for "Lesbians Who Tech" an annual program harnessing the unique ideas of queer innovators and allies. It was there she met fellow dreamers and together they tackled social issues like the effects gentrification has on communities of color and how best to empower them.
---
DEFINE YOURSELF IN THREE HASHTAGS: #ForThePeople #RiskTakerSince94 #HustleandFloat
WHAT'S YOUR BEST ADVICE? Take care of yourself as a person first before anything else. It's crucial to success as much as just existing. Remember, you're more powerful than you think you are.
---