William Tarpeh, 25, Berkeley, California
Forty percent of the world's population has no private access to toilets. But if William Tarpeh has his way, communities in developing nations will soon be able to use their urine as a resource.
In his lab, William extracts nitrogen from urine in order to create a nutrient-rich fertilizer that can be used for local farming. This super fertilizer then sustains the community in two ways: It helps to create better, stronger crops and, in theory, would limit the billions of gallons of waste currently dumped into freshwater rivers.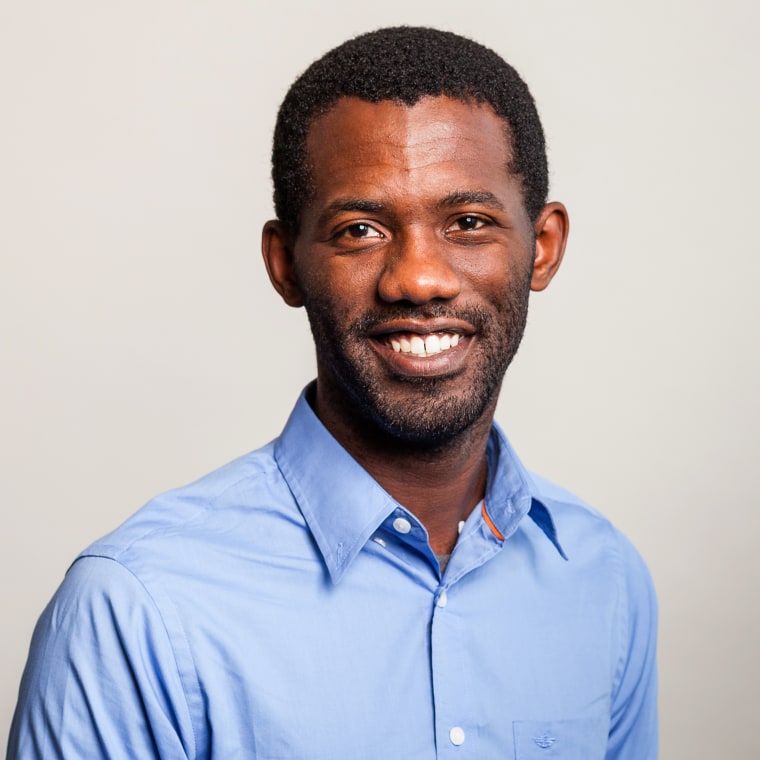 William believes that "reimagining urine as a resource" can make transformative change at the most basic level by creating jobs and saving lives.
"I am not just satisfied doing my work," said William, 25, an environmental engineer and a doctoral candidate at the University of California Berkeley. "I have a really central belief that potential is universal, but opportunity is not."
Check out the full list of the #NBCBLK28 here
With graduation looming next year, the scientist is looking forward to life outside the lab, "I would love to live in Nairobi and work there for a year or two," he said, referring to his work with Kenya-based company, Sanergy, with whom he has already partnered in his urine-to-nitrogen business model. "Then I would like eventually return to the classroom but it is best to have field work in addition to academics."
William's passion has taken him to farming communities in Kenya, South Africa and Mexico.
---
DEFINE YOUR WORK IN THREE HASHTAGS: #reimaginewaste #potentialisuniversal #blackexcellence
LATE NIGHTS OR EARLY MORNINGS? Early Mornings
FAVORITE SONG TO PLAY AT MAX VOLUME "Man in the Mirror" by Michael Jackson
MOST PEOPLE PROBABLY DON'T KNOW THAT I HATE different foods touching on my plate.
WHAT DO YOU READ DAILY? I'm currently reading through the Bible in a year, so I read a few chapters every day.
---