WASHINGTON — An activist who worked on Bernie Sanders' presidential campaign has set out to disrupt Russian politics by making it "as easy as an Uber ride" to stand against President Vladimir Putin.
Vitali Shkliarov, 41, runs what he calls a "political incubator" that helps novice candidates run on independent tickets in local races.
His mission is to challenge the Russian president and his allies the way that Silicon Valley upstarts transformed the music and transportation industries. Shkliarov believes anyone with fresh ideas, regardless of funding or years spent in service to a party, should be able to run for office.
"Politics should be as easy as an Uber ride," he told NBC News.
Shkliarov's playbook comes from years spent working on spirited political campaigns in the U.S. He also campaigned for President Barack Obama.
But the obstacles to change are numerous in a country where Putin controls the airwaves and opposition politicians have been jailed and murdered. In Russia's recent presidential election, in which the most viable opposition figure was barred from running, Putin won nearly 77 percent of the vote.
Shkliarov advised opposition candidate Ksenia Sobchak in that race. The TV personality-turned-politician garnered less than 2 percent support at the ballot box.
Shkliarov's organization raises money to help covers candidates' campaign costs, shepherds them through the arduous registration process, and coaches them on voter mobilization and engagement.
"If Obama made politics cool and sexy, Bernie made politics into a festival, a rock concert."
He compares it to Uber because he says it lowers barriers to entry in politics the same way the ride-sharing app made entrepreneurs out of anyone with a car.
Shkliarov was born in Belarus, in the former Soviet Union, and studied in Germany. It was in Berlin in 2008 that he had his first taste of American politics: a rousing speech by then-presidential candidate Obama. Shkliarov was hooked.
He moved to the U.S. in 2010 with his American wife and began searching for work on a political campaign.
But with his broken English and limited résumé, he had little luck. At his wife's suggestion, he decided to volunteer for Obama at a field office in Washington.
"I did the hardest job for a non-English speaking Russian: cold calling," he said.
Sitting in a basement among 20 other volunteers, he called undecided voters. While other volunteers averaged 180 to 200 calls a day, Shkliarov managed no more than 10. But he succeeded in engaging those who didn't hang up right away. His enthusiasm for Obama was infectious, and within a few weeks he was managing a small team of volunteers.
After Obama's re-election, Shkliarov worked on local and congressional campaigns, including that of Tammy Baldwin of Wisconsin, who won in 2013 to become the first openly gay U.S. senator.
Most of his friends signed on to Hillary Clinton's campaign as the 2016 election approached. But Shkliarov was captivated by Sanders and his commitment to universal health care.
Shkliarov "felt the Bern" and jumped aboard the first offer, heading up voter turnout efforts in Nevada.
"If Obama made politics cool and sexy, Bernie made politics into a festival, a rock concert," Shkliarov said.
American politics also taught him the importance of voter engagement.
"Politics is about talking — to listen and to hear what people have to say — not about great TV ads or super targeting on Facebook," he said. "You don't have that in Russian politics."
Shkliarov described Russian campaigns as a "one-way street" with politicians speaking at voters from afar. Town hall meetings and door-to-door canvassing are rare in Russia.
Shkliarov turned his attention to local Russian elections after Sanders' loss in the Democratic primary. Alongside two friends and fellow activists, he fielded opposition candidates — all of them novices without any links to the Kremlin — in district races across Russia. Of the 1,017 candidates drafted to compete, 267 won seats.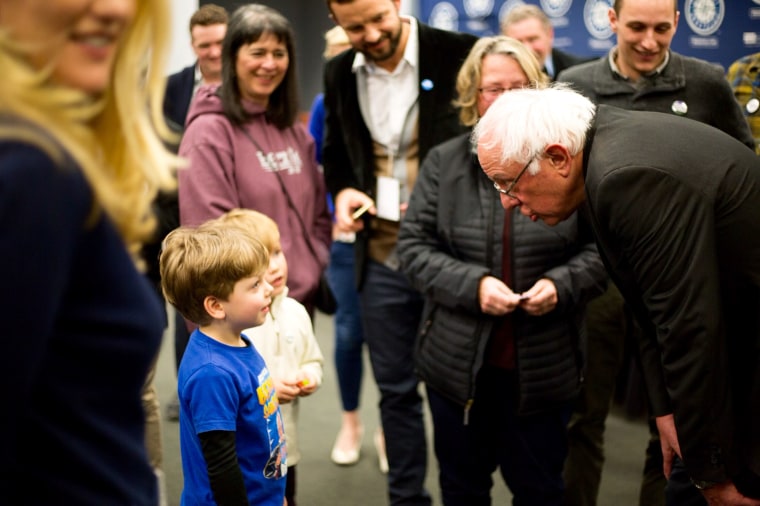 Shkliarov hopes that signals the arrival of a "new generation" of Russian lawmakers.
His organization emulated the Obama and Sanders fundraising model, raising a total of $1 million for candidates, with individual donations averaging about $13. It was a feat in Russia, where campaign finance restrictions remain tight and no American-style fundraising tradition exists.
He hopes that experience in local politics will prepare some of the 267 winners to seek higher office. The next parliamentary elections are due to take place by 2021.
But Shkliarov recognizes that change comes slowly in Russian politics and says that the process can be monotonous and thankless — "like washing dishes."
"To do politics in Russia is not easy," Shkliarov said. "If I invest 20 to 25 years of my life in this project — the development of politics in Russia — I believe this is going to change."
Nicole Grether reported from Washington, and Kennett Werner from London.