A California police chief and his family may have fewer presents under their tree this year, but their hearts are fuller after helping out a family in need.
Tim Conn has been living with his wife and children in the river bottoms of Yuba County, north of Sacramento, for three years. The homeless man was in desperate need of a new job after getting laid off, and a new car.
"I just can't get a step ahead, get a job. The economy is shot, and now the car is shot," Conn told NBC affiliate KCRA.
Conn was offered a great deal on a used car, he still couldn't afford it. He voiced his frustrations on Facebook, where Marysville Police Chief Aaron Easton read his post — and saw an opportunity to make a difference.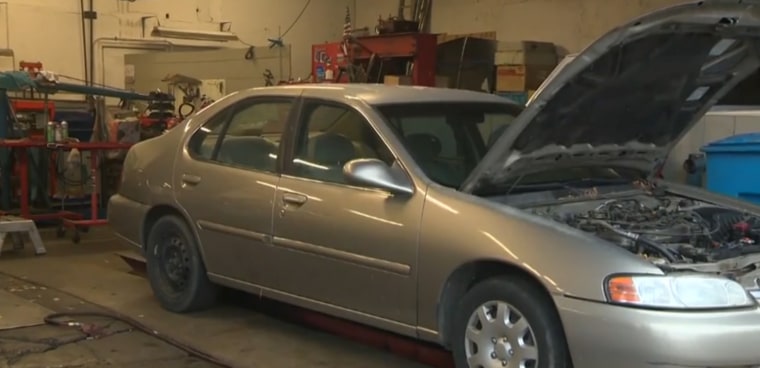 Easton, a father of three, had made a goal of doing acts of kindness every day in honor of his wife who died earlier this year. He wanted to purchase the car for the Conns, but it would come at a price for his family: If he did, his kids would have to give up Christmas presents of their own this year.
"To their credit ... I have some great kids and all of them said, 'Absolutely. Let's help this family out,'" Easton told KCRA.
The icing on the cake: Easton also invited Conn's two daughters to walk in the Christmas parade alongside the police department.
"They've always wanted to be in a parade. They got their wish," Conn said, holding back tears.
Easton says he's the one who got the most out of giving the Conns something they truly needed.
"It sounds cliché, but I started and remain in the career to have moments where I can actually help somebody out," Easton said.
Conn said Easton's selfless act brought tears to his eyes.
"We'll call him our guardian angel," he said.
This story is part of NBCU's Season of Kindness. Follow the series on Facebook, Twitter and Instagram. #ShareKindness