What does Main Street in America mean to you? Does our vision of Main Street differ by age or by region? Does it vary by class or ethnicity? How might it change in a city or a suburb or a country town? Is it even a real, physical place any more, or just another name for the home screen of our smart phones? We're asking for your help, and we want you to send us your pictures via Instagram, Twitter or Facebook and tag it #SeekingMainStreet.
For more than a century, the phrase "Main Street" has set the mind flickering with images of small-town roots, pure hearts and big dreams. It's a place so fabled that Walt Disney built his first park around one way back in 1955. On this Main Street of legend, people don't just run errands: they create connections, spread stories and write new chapters in each others' lives. They do everything that people do on any other street, only they do it as a community. Or at least that's the idea, passed down in snapshots of lit sparklers and cuffed jeans.
Today, of course, this notion of Main Street is supposedly dead as fins on a Cadillac. The only debate is over what killed it: television, cars, the sprawl of the suburbs, big box stores, our 24-hour, e-personalized lives. To be sure, there's no Main Street itch that the web can't claim to scratch. But decades after Disney built a monument to what even in his day felt like a relic, Main Street feels somehow more permanent than ever, or at least more ever-present.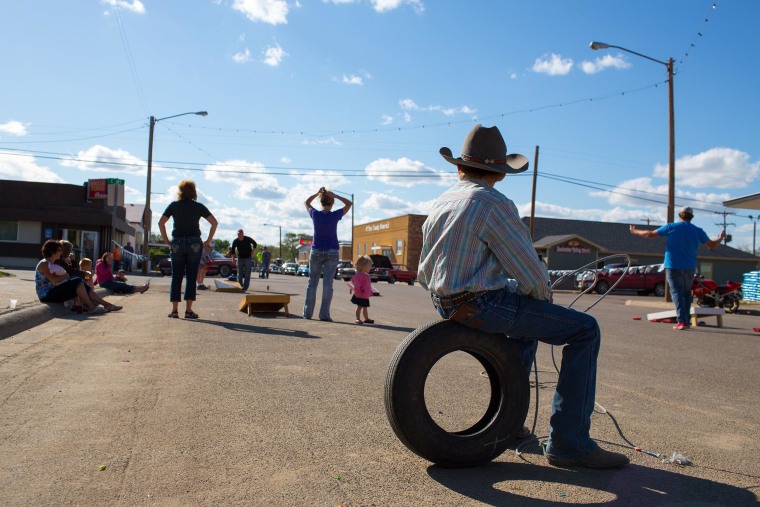 Recently, NBC News dispatched a team of writers and photographers to reflect on the new American Main Street's many modern sides. In the coming weeks, check back to follow our coverage from Main Streets around the country, including your submissions via social media.