Wendy Lott's career has made a detour to a small-town pizzeria in South Carolina.
She works 10 hours a week making pizza for minimum wage. She has no other job, no health insurance and no idea how she can afford to go back to college, let alone pay the hospital that treated her asthma-related bronchitis.
She's 27, lives with her mother and most of her take-home pay goes to gas and household items. "It would be nice to get off food stamps, but on $62, I can't," Lott said, referring to her weekly take-home pay from her $7.25-an-hour minimum-wage job.
In many ways, she is a typical fast-food worker: She's older than you'd expect, has more years of schooling and works in the industry not for entry-level experience, but to try to keep her head above the financial storm that threatens to swamp her. 
Due to the lingering effects of the Great Recession, the Hollywood image of the care-free, freckle-faced, teenage hamburger flipper is no longer the norm. Only 16 percent of fast food industry jobs now go to teens, down from 25 percent a decade ago.
And many of the older workers are educated. More than 42 percent of restaurant and fast-food employees over the age of 25 have at least some college education, including 753,000 with a bachelor's degree or higher, according to the U.S. Bureau of Labor Statistics. 
Related story: Fast food workers serve up classic role in pop culture
In many cases, teens have been squeezed out of the workforce before they even begin. While the overall U.S. population posted an unemployment rate of 7.6 in March, for teenagers 16 through 19, it was 24.2 percent, according to the BLS.
"Young people have been hit very hard by this downturn," said Harry Holzer, a professor of public policy at Georgetown University. Studies show a worker's most rapid wage growth happens in the 5 to 10 years after graduation as you switch jobs and find what you're good at, Holzer said. "That whole process is disrupted by this downturn."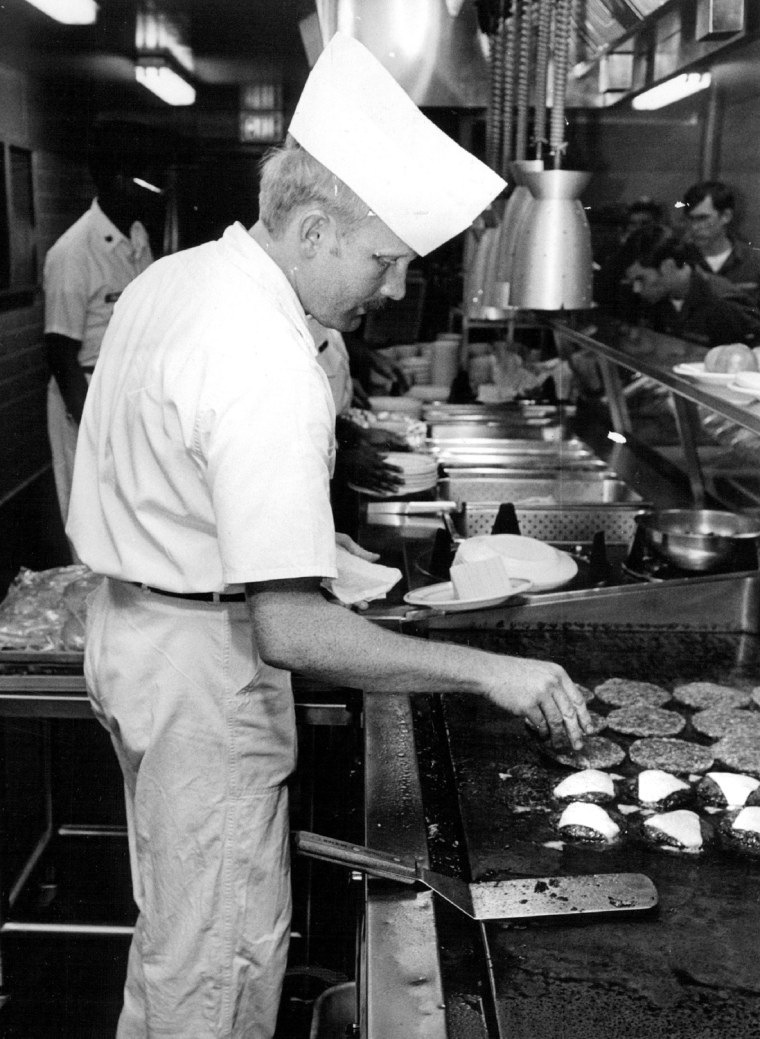 Fast-food workers are part of the lowest-paying major occupational group in the United States, according to government data. On average they work only 24 hours a week. Those who can get full-time hours make a median annual salary of $17,813 a year, according to the U.S. Census Bureau. Others find they don't get as many hours as they need, and erratic schedules make it difficult to juggle more than one job at a time.
"I've been trying to find a better job," said Lott, who has been requesting more hours for the entire year she's been at the pizza place. Two weeks ago she was turned down for a grocery store job she hoped would supplement her 10-hour week schedule. "I was not hired because I wasn't available enough," she said.
The food services industry is rebounding faster than the rest of the economy, and has been creating jobs. Prior to the Great Recession, 35 percent of industry employers said their No. 1 worry was recruiting and retaining employees, according to the Restaurant Industry Tracking Survey. This year, only 5 percent said it was a prime problem.
"With the national jobless rate hovering around 8 percent and more than 20 million individuals still unemployed or underemployed, the labor pool remains sufficiently deep for most," said the National Restaurant Association's 2013 outlook.
Restaurant industry officials have argued they provide good first-time jobs for many people, and that President Barack Obama's proposed increase in the minimum wage from $7.25 to $9 by the end of 2015 would hurt them.
Related: Most memorable fast-food workers in movies, TV
"The restaurant industry is dominated by small businesses. More than seven in ten eating and drinking establishments are single-unit operations," Melvin Sickler, who operates Auntie Anne's Pretzels and Cinnabon franchises in New Jersey, told the Senate Health, Education, Labor and Pensions Committee in March. "Food and labor costs are the two most significant line items for a restaurant. With average pre-tax margins of roughly 4 to 6 percent, increases in food and labor costs can have a dramatic impact on a restaurant's bottom line."
Not everyone agrees.
The corporations have intentionally created a "disposable workforce" with high turnover rates, argues Saru Jayaraman, the author of "Behind the Kitchen Door" and director of the Food Labor Research Center at the University of California at Berkeley. The restaurant industry lobbies against a hike in the minimum wage and intentionally keeps workers at minimal hours with erratic schedules to prevent them from being able to organize or claim benefits, she said.
"People are piecing together jobs to work full-time," said Jayaraman, who is also the co-founder of the Restaurant Opportunities Centers.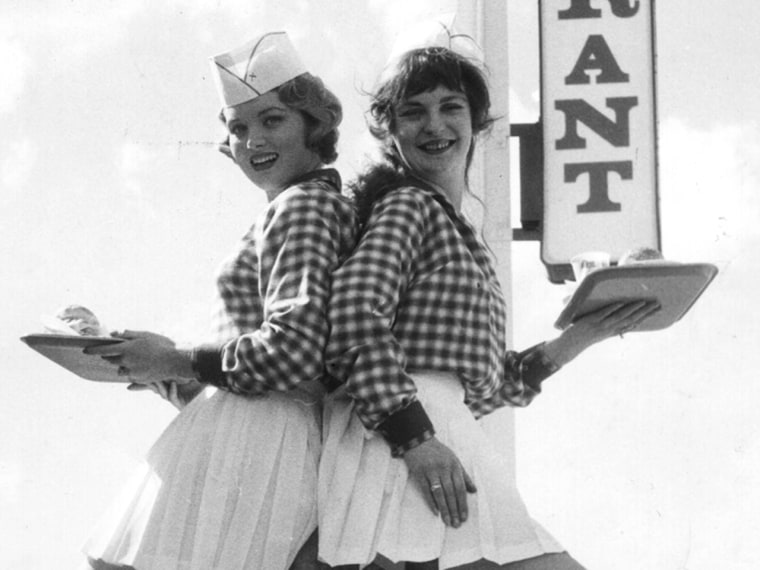 Some fast-food chains are doing it right, Jayaraman said, such as Five Guys and In-N-Out Burger.
In-N-Out, for example, starts its employees at $10 per hour and offers benefits. "We do enjoy lower turnover and that, of course, leads to a more experienced team working in our restaurants," Carl Van Fleet, the vice president of planning and development at In-N-Out Burger, told NBC News via email. "Our associates do work pretty hard to make sure our customers have a great experience. A higher pay structure is helpful in making that happen but it is only part of our approach. It is equally important to us that we treat our associates well and maintain that positive working environment in all of our restaurants."
As for Wendy Lott, she continues to look for another job and hopes to find a way to finish her final year at the Art Institute of Atlanta, where she was working toward a bachelor's degree in video game art and design. But when she left, due to her father's death from diabetes, she was already in arrears for $5,000.
A slip-and-fall at her first waitress job left her with a torn Achilles tendon and fractured ankle that still causes her pain and limits her work options. She said the one-time $800 worker's compensation payment doesn't help long term. "A lot of jobs in my area require heavy lifting or for you to be fast on your feet," she said.
And she finds the competition for the other jobs is tough, especially with layoffs at the nearby Savannah River Site nuclear facility. "Everybody gets underemployed across the board. It trickles down," Lott said.