New guidelines on treating stroke suggest that more people could be eligible for life-saving clot removal and treatments, expanding the "golden window" when doctors can minimize or prevent permanent damage from six to 24 hours.
The guidelines, released Wednesday, could completely change the landscape of acute stroke treatment, doctors say — meaning that instead of dying or suffering lifelong disability, one out of three stroke patients could fully recover.
"We now know it's not so much the amount of time elapsed since a stroke began, as the amount of remaining at-risk but salvageable brain tissue that determines who will benefit from stroke therapy," said Dr. Gregory Albers, the study's lead author and director of the Stanford Stroke center.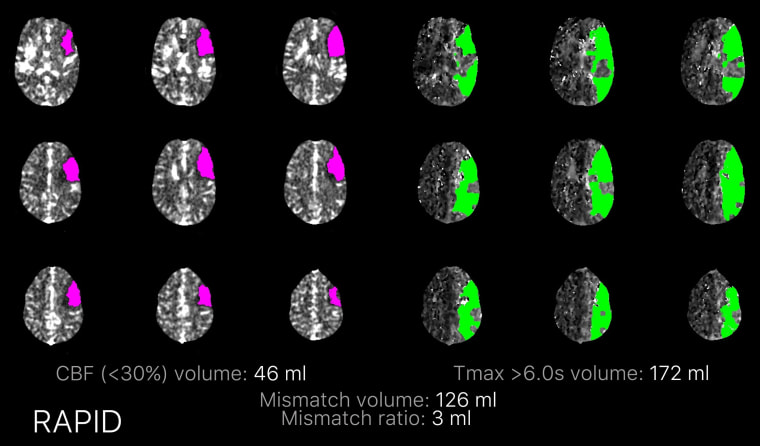 Eligibility for emergency treatment depends on the time in which the patient first experiences symptoms — so patients who have a stroke in their sleep or are found collapsed in their homes are at greater risk of dying or disability.
A person has a stroke every forty seconds in the U.S. and eighty-five percent of them — roughly 750,000 cases per year — are ischemic, the result of a blockage within a blood vessel supplying blood to the brain. The remaining 15 percent of strokes occur when a blood vessel in the brain tears and blood accumulates in the brain.
Under the new guidelines from the American Heart Association and American Stroke Association, more people who've had an ischemic stroke could be eligible for life-saving clot removal and dissolving treatments following ischemic strokes.
The new guidelines recommend an increased treatment window for clot removal from six hours to 24 hours based on brain imaging in select patients and expanded eligibility for clot busting drugs like alteplase (rTPA), the only FDA-approved clot-dissolving treatment for ischemic stroke.
"The expanded time window for mechanical thrombectomy for appropriate patients will allow us to help more patients lower their risk of disability from stroke," said Dr. William J. Powers, the guideline writing group chair and professor of neurology at the University of North Carolina in Chapel Hill, North Carolina. "That's a big deal."
"Implementing these new guidelines is a game changer that will save lives and a tremendous change in the way we will manage this very, very complicated disease."
The new recommendations come as the result of several new studies, including a 38-center clinical trial sponsored by the National Institutes of Health and led by researchers at the Stanford University School of Medicine. Stanford scientists used brain-imaging software to rapidly evaluate — within 2 minutes — blood flow data from incoming patients, the study released Wednesday shows.
Doctors have long viewed the "golden window" — the first few hours after a person starts experiencing stroke symptoms as the time for most effective care.
Related: Strokes On the Rise Among Younger Adults, Study Finds
About 300 hospitals around the country already use the new automated brain imaging software, called RAPID, to identify patients who may be candidates for treatment after their 6-hour window has expired.
"I really cannot overstate the size of this effect. The study shows that one out of three patients are saved from the devastation of a stroke, and can walk out of the hospital, completely recovered," said Dr. Walter Koroshetz, director of the National Institute of Neurological Disorders and Stroke. "The results of the trial were astounding and will have an immediate impact in the clinic and will help us save many lives."
The new software analyzes perfusion CT or MRI scans to look for significant areas of blood flow in the brain. "This allows doctors to determine what tissue is salvageable. If there is enough salvageable tissue, doctors have more time to treat patients using newer conventional means," said Albers.
Related: New Stroke Treatment Saves Lives, Improves Recovery
The new technology saved Cynthia Dodd, a 46-year-old graphic designer from Salinas, California. In April, 2017, Dodd went to bed around 10:30 p.m., anticipating a 5 a.m. wake-up by her husband.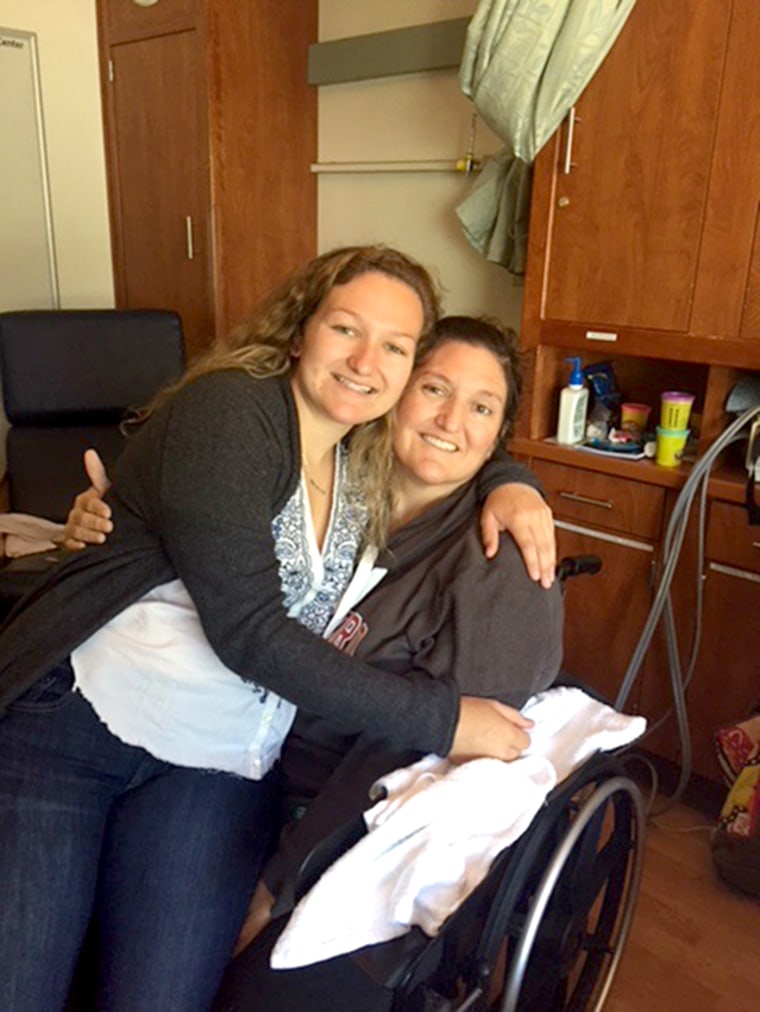 Instead, she woke mumbling and the left side of her body was paralyzed.
"I started to speak to him I knew what I was trying to say in my mind, but it had nothing to do with the sounds that were coming out of my mouth," Dodd said.
Her husband, Rick Dodd, rushed her to Salinas Valley Memorial Hospital, but she was outside the timeframe for conventional therapy.
An emergency physician told Dodd's husband about the ongoing Stanford trial — within 45 minutes, she was in a helicopter on her way to Stanford Hospital.
By the time Dodd's husband and 17 year old son, arrived to Stanford from Salinas, she was already out of surgery. Seven days later she was discharged.
"I am literally standing on this Earth as a wife and a mother because of that procedure," said Dodd.
Now she is almost fully recovered — talking, walking and driving as before, and plans to return to work in March.
Doctors hope this becomes the norm.
"Implementing these new guidelines is a game changer that will save lives and a tremendous change in the way we will manage this very, very complicated disease," said Dr. Howard Riina, director of the Center for Stroke and Neurovascular Diseases at NYU Langone Health.
The guidelines were published Wednesday in the Association's journal, Stroke, and released during the American Stroke Association's International Stroke Conference 2018.